Social Media
Specialties
Farm, Lake, Ranch, Residential, New Build, Buyers, Sellers, Spanish, Texas, Austin

English, Spanish


Education
The University of Texas at Austin - Bachelor of Science (B.S.) StudyRadio Television and Film Star Rating:
Client Testimonials
Scroll down for more
★★★★★
"Mica has helped me and my wife sell an historic home in Downtown Austin and to buy a new home in the Texas Hill Country. She can do it all. Her work ethic, knowledge, attention to detail, and wonderful demeanor makes her the ideal partner for buying or selling real estate. " - Dante

★★★★★
"Mica was great in helping us find exactly what we wanted in South Austin: right location, right house, right price! She understood what we needed and liked, filtered and focused our search, showed us ideas we would not have found ourselves and didn't waste our time. She also had good recommendations for people to get us to close, and helped us manage a difficult lender." - Mathew

★★★★★
" Mica is an outstanding realtor! I can't say enough about how impressed I was with her attention to detail, generosity of time and personal investment in the successful outcome of our purchase. I highly recommend her and would use her again in a heartbeat." - Steve

★★★★★
" I can recommend Mica with confidence, she is a dedicated professional who recently helped us sell an investment property. She was always available and I speak true to her professional attitude, whether it was preparing documents to making sure the deal went smoothly, and Mica was always available and provided sensible advice on every thing from pricing to negotiation. Thank you again, Mica! " - Steven

★★★★★
"My family and I faced a challenge in having to move quickly after I was offered a job in the Austin area. Mica stepped in and worked tirelessly with us to find a home that fit our family and budget. She was professional, communicated thoroughly through email and phone calls, and even met with us on weekends. With an active market that saw homes on and off the market quickly, Mica never wavered and worked diligently to help us. We moved into our home in mid-July and couldn't have done it without her. She was first class all the way through." - Travis


​​
About Mica
Specializing in Estates and Probate, Resale, New Construction, Farm and Ranch, Divorce and Transitional Investments. 
Spinning plates, that's real estate and that is what Mica does best. Balancing all the details of a transaction while supporting her clients through clear communication, strategic negotiations and market awareness.  Mica is experienced with everything from Central Austin co-ops to Hill Country farm and ranch. As a consummate researcher and strategizer there is nothing she cannot advise on.  Buying or selling a home comes with many emotions and Mica has the expertise to help her clients sail through successfully. Whether it's a first time home buyer or a veteran investor, she gives it her all. 
Mica is supported by her husband Bill and their two sons. She grew up in the Houston Heights and spent her summers in Mexico learning spanish from her Grandmother. Mica graduated from the University of Texas in RTF.  Always a multi-tasker, Mica, along with her husband have owned an environmental consulting company, Gaia Environmental for 25 years. She also taught in bilingual education for 10 years in Austin, Dripping Springs and New Braunfels.  She currently lives in Dripping Springs on a small ranch with her family, 4 chickens, 3 dogs and one sad cat.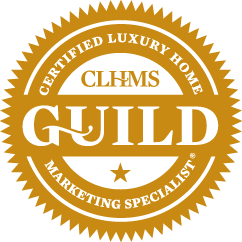 Mica Gutierrez's Listings