Awards
- #1 Buyers Team in San Francisco - 2019, 2020 & 2021
- #2 Overall Team in San Francisco - 2021
- $550M Total Sales Volume
- $172M Sales Volume in 2021
- 111 Transactions in 2021
- $100M+ Sales Volume in 2020
- Top 1% San Francisco Realtors
- 2018 30 Under 30 Realtor in America
- Top 20 Agents in San Francisco (Units Sold - 2016 - 2021)
- San Francisco Chronicle Published Real Estate Experts
- "2017 Rising Stars" in Bay Area Real Estate by San Francisco Magazine, Silicon Valley Magazine, and Luxury Marketing Council
Michael Bellings - 30 under 30 from Bellings Brothers Team on Vimeo.
Specialties
- Residential real estate expert specializing in: Single Family Homes, Condominiums, Tenancy in Common (TIC), Multi-Family, and Investment Opportunities
- Leveraging cutting edge technology and social media tools
- Facebook and Instagram Live experts
- Assisting homeowners with pre-market preparation and custom renovations to achieve the highest sales price possible
- Implementing situational and property specific marketing approaches
- Implementing the most effective strategy for bringing buyers to the table
- Utilizing extensive Marketing and Finance backgrounds
- In depth knowledge of San Francisco market areas, neighborhoods and schools
- Strong contract negotiation skills

Education
- Magna Cum Laude at University of Southern California
​- B.A. in Communication and Business Marketing
- Honors graduate at St. Ignatius College Preparatory, San Francisco CA

Background

- San Francisco Native
- Third Generation Realtor
About Michael
As a third generation Real Estate Agent, Michael makes it his goal to provide a level of expertise, professionalism and hustle in all of his transactions. Michael was born and raised in San Francisco in the Richmond/Presidio Heights neighborhoods and graduated from St. Ignatuis College Prep in the Sunset. His knowledge and unique perspective of the city's diverse neighborhoods and dynamics gives his clients an edge in this ultra-competitive market. Michael is consistently cited in client reviews for his energy, wide breadth of expertise, and passion for all things real estate and San Francisco.
In 2013, Michael and his brother, Aaron, created a dynamic real estate team that consistently ranks in the top 1% of all San Francisco Realtors - the Bellings Brothers Real Estate Team. In 2021, they helped over 111 buyers and sellers, achieving over $172M in sales volume. Michael was named the "2017 Rising Star" in Bay Area Real Estate by San Francisco & Silicon Valley Magazine. In 2018, he was honored as a National Association of Realtors "30 Under 30" Realtor in America. In 2020, Michael was the #1 Buyer's Agent in San Francisco and the Bellings Brothers Team were the #3 Overall Team for Total Properties Sold in San Francisco.
Using Compass' leading technology and an extensive background in Business and Marketing, Michael is able to provide his clients with innovative and creative solutions for all situations. He works around the clock to ensure that every client receives the personal attention and dedication needed to ensure an efficient and successful process with a high level of integrity. 
Spotlight
Visit Our Website
The Bellings Brothers Team are third generation Realtors and San Francisco natives. Aaron and Michael were born and raised in San Francisco and have always had a passion for sales, people, real estate, and all things San Francisco. In 2021, they helped over 111 buyers and sellers, achieving over $172M in sales volume. For the third year in a row, they finished as the #1 Buyer Team in San Francisco and #2 Overall Team.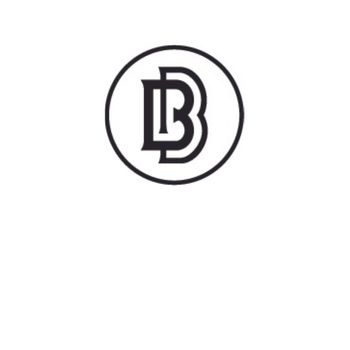 Michael Bellings' Listings