Michael Galli
DRE #: 01852633
About Michael
THE GALLI TEAM 

Prior to becoming a Realtor, I was a successful mortgage lender and then co-founded one of the largest home staging companies in the US. While still in college, I learned about world-class customer service working for Four Seasons luxury hotels, where I saw first-hand that attention to detail brought client loyalty, and discovered I enjoyed doing business that way. I've made a lifetime commitment to bring that level of service along with his passion for real estate to every transaction.
 
JAN VARGAS | DRE 00981560 
A native of the Bay Area and a licensed assistant with over 25 years of real estate experience, I've had the pleasure of working with Michael since he was newly licensed. We share a high standard for responsiveness and thoroughness that is apparent in every transaction. It is not just my responsibility but my personal passion to ensure that no detail is overlooked and that everything runs smoothly.
PATTI SMITH | DRE 02090799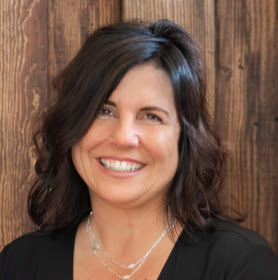 I am the licensed assistant to Michael Galli and the Galli Team. I am a Bay Area native born in raised in San Carlos/Belmont area. I joined Compass two years ago with a vast background in Sales/Recruiting and Customer Service. I have always had a passion for Real Estate and helping people achieve their dreams. I love the service part of my job, assisting my team, helping families make a match to their happy home absolutely fills my cup on a daily basis. When I am not assisting our wonderful clients you will find me cycling, kayaking, entertaining, and enjoying my wonderful family.
---

Testimonials

"The Galli team is extremely knowledgeable, organized and responsive. Michael and Steve could answer questions about everything: market trends, cost for various home upgrades, quality of construction & materials used, ways to hold title and even cost for building a new home from scratch! They were also extremely patient and were always willing to go back and revisit homes with us any number of times despite their busy schedule. One great thing about them was that they always pointed out the negatives in each and made sure we were aware of, and okay with, the trade-offs. There have been times when they outright advised us to wait for better homes. In hindsight, this definitely kept us from making ill-informed decisions. The Galli team went above and beyond at every step. When we did manage to get our offer accepted, Jan made sure that the mountains of paperwork got done smoothly and on time. Their exceptional service did not stop at the close of escrow but continued with personal interior design consultations (Heather has a great eye for design), contractor recommendations etc. Michael even made sure to follow-up with the contractors to ensure all our questions were answered promptly and the remodeling project was on schedule. All in all, the Galli team is amazing! We cannot recommend them highly enough. We are very glad we chose to work with them and will definitely do so again."
- RAMYA B.

"Very early in our home search we came across a listing by Michael and his team and boy am I glad we did. We were impressed not only by how good the home had been set up and staged but also how professional yet personable the entire Galli team was. Michael and Heather took the time to ask and understand all that we wanted in our very first home. According to our criteria they would shortlist a few homes every week and schedule weekend visits for us. Another thing that stood out was their patience through the entire process. We visited any home that we considered multiple times and they were more than happy to accompany us. Michael in fact encouraged us to, he felt each visit would bring us a fresh perspective. Through the 4 months that we worked with Michael, we learnt a lot. What to look for in a , in the neighborhood, which trade offs were ok to make and which ones weren't. As another reviewer mentioned, Michael is more likely to talk you out of buying a than otherwise. Not once in the 4 months that we worked with him did we ever feel like we were taking too much of his time or pressured to make an offer. He would even have a contractor come in when we were considering homes to point out any potential issues and areas of improvement. Also a big plus was that Michael was almost always spot on when it came to deciding an offer price, which is key in this competitive market. In the end, we got the perfect home for us and we can seriously attribute it to all the hard work that the entire Galli team put in."
- SHABDITA K.

"Michael helped us buying our first in Sunnyvale three years ago and the experience couldn't be better -- he was super knowledgeable, responsive, friendly, polite, and honest. This fall we are back in the market and decided to sell the first. Of course, our choice was Michael and now his team including Heather (who did a wonderful job in home repair and staging) and Jan (who coordinated the complex / tight schedule without a hitch). The team was able to maximize the strength of the , and the result was a huge success beyond our expectation. We know some agents can sell high (especially in this seller's market) but it's hard to find an agent like Michael who does his best to be fair to buyers so that they would not regret their decision. Highly recommend."
- Y.C.
Michael Galli's Listings
Listed By Compass
VIRTUAL TOUR
Open: 2/4 1:00pm - 4:00pm