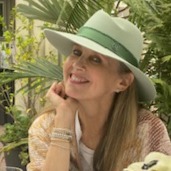 Molly Ballantine
DRE 02004743
About Molly
Molly is a true Southern California native, born and raised in Hollywood. She has never lived anywhere else. Ballantine is a graduate of the renowned USC School of Journalism. She spent over two decades in advertising sales, most recently as founder and CEO of Molly B Consulting, a media company offering advice and strategic planning in all areas of digital and print advertising working with blue chip brands on the West Coast.

Molly brings her extensive marketing knowledge and a keen sense of Los Angeles design, architecture and development to every relationship. Home has never been more paramount. History is pointing towards a buyers market again. Her approach to everything she does is laser focused, but also to have fun, and enjoy every minute of the process. She is in constant contact with her clients whether buying, selling or renting. The details matter to her, she is trustworthy, tech savvy, available, reliable, always upbeat and highly responsive which is mandatory. 

Los Angeles is a big city. There are so many amazing neighborhoods. She has lived and sold in many of them, from Hollywood to DTLA to the South Bay, the Valley, the West Side, the ultra hip east side, Newport Beach, Santa Monica and the Palisades, where she currently resides with her husband and 4 rescue dogs for over 25 years. She likes to think of herself as "SoCal Coastal" as she also spends time in Corona del Mar. She is vegan, green certified and passionate about several animal rescue organizations including her own based in Century City, Used Pets. This year a new baby is coming too! A House baby that is, as she completely rebuilds her Palisades home. Please reach out if you are ready to make a change too. Change is good.