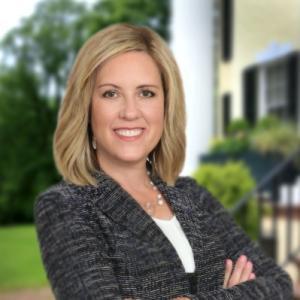 About Monica
Monica loves what she does, and it shows! She's been a practicing full-time, full-service real estate professional since 2012. Monica is your local neighborhood expert. She's invested in this market, she lives here too! She's a Northern Virginia native of over two decades, former teacher, mom of 3, and married for nearly 30 years. All of these provide her with a unique skillset and perspective that has resulted in her acquiring a wealth of local knowledge, experience, and community connections that she generously shares with each of her clients.
How has Monica grown her business over the years? Through her dedication to exceed her clients' expectations paralleled with her diligence, patience, and attention to detail. She has a driven attitude and she is tech-savvy. She works quickly efficiently with all the tools her fingertips. She prides herself on the fact that she specializes in educating her clients in making informed decisions when it comes to buying, selling, and investing in real estate. She is always readily available and stays in constant communication as she hustles to secure the deal while using her skills as an expert negotiator.
Monica believes wholeheartedly in the unique and personal nature of real estate and she treats each transaction as such. You will see that belief demonstrated in how she follows through from start to finish; carefully guiding you through the many steps and decisions along the way, tailored to you and your needs. She will work hard for you and with positive results. She values your business and she is committed to delivering excellent service and top-rated customer satisfaction.
Combined with working for, and being backed Real Estate, a top-tier, premier real estate firm in the Northern Virginia are as well as Nationwide, she is confident she has what it takes to help you with all your real estate needs.