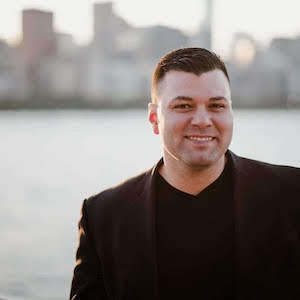 Natan Kaplunskiy
Licensed Real Estate Broker
Specialties
Multifamily, Buyers, Sellers, Luxury, New Construction, Rehab, Buyer's Agent, Agent, Relocation, Real Estate, Landlord

Languages: English, Russian
Education
ITT Technical Institute
Client Testimonials
Scroll down more
★★★★★
"Natan has made searching a home both fun educational. Thanks to him my family found a home we all love will function us within our budget. It took us 3 months from start to close the process was made much simpler thanks to his guidance advice. If we are ever to buy again Natan will be the first we make, I will reccomend him to anyone looking to purchase a home in the future!! Thanks Natan making our dreams come true :)" - Jessica

★★★★★
"We are 1st time homebuyers natan has helped us every step of the way. He is extremely honest dependable. One thing i appreciate the most was his communication. Quick response to emails as well as calls. Thank you Natan!"

★★★★★
"Natan is amazing. I recommend him to EVERYONE. He knows what he's doing he's willing to help to the best of his ability in all matters of the buying process. We are unbelievably happy right with everything he's done. Thank you Natan. We can't thank you enough everything you've done. Do NOT hesitate to work with him. I recommend him to all my family friends that's how good he is."

★★★★★
"Natan is the best realtor i have ever done buisness with. He is very professional extremely experienced. He found me a beautiful home was very through the whole home buying process.It was a great experience i would definitely recommend him to my friends family."

★★★★★
"Natan is the best. You could not ask a better agent, he is super responsive, flexible always makes sure you get the best deal possible. Your complete satisfaction is his one priority. Natan made the process of purchasing our first home as pleasant stress-free as possible. I truly recommend!"


​​
About Natan
Natan feels that having the right real estate agent means having an agent who is committed to helping you buy or sell your home with the highest level of expertise in your local . This also means helping you in understanding each step of the buying or selling process. This commitment level has helped me build a remarkable track record of delivering results. Whether you are an experienced investor or a first-time buyer, Natan can help you in finding the property of your dreams.

Natan has been a resident of the greater Chicagoland area 25 years. Currently residing in Logan Square/Avondale he has a vast knowledge of the local communities in and around the Chicago area and suburbs. His communication skill far supersedes those of a normal broker. Tech-savy and resourceful Natan brings a unique blend of professionalism and attention to detail to every client that I work with.
Natan Kaplunskiy's Listings