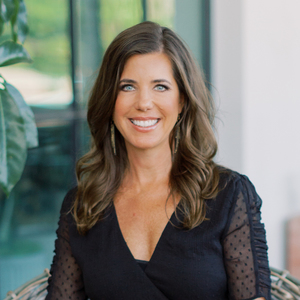 Nicole Kessler
Broker Associate, Nicole Kessler Group
About Nicole
Nicole Kessler has been an Austin real estate leader for over 20 years. As one of Austin's top Luxury agents, Nicole is consistently recognized and honored with accolades for her success as an industry leader. She is a long time member of Austin's Elite 25, has been named a Platinum Top 50 agent, Austin Luxury League member and Austin Business Journal top producer. Through her extensive experience, Nicole has a broad knowledge of the city and of the best properties for sale, including many that are listings and not available to the general public. She is respected for her experience, intelligence and attention to detail which make her a natural choice for those seeking an Agent in the Austin market.

Nicole has extensive experience in the design-build process and an intimate working knowledge of land development, marketing and sales. These attributes have allowed her insight and opportunity, rarely afforded agents in the present marketplace. Her hands-on approach to sales means that she is involved in every aspect of your transaction. Her extensive network of repeat clientele, service providers, builders, designers and trades allows her to assist her clients through each step of the home buying and selling process.

An active philanthropic background drives Nicole and her family to stay involved in their community. She serves on the Foundation Board of Directors for HeartGift, Marketing Director for West Austin Pop Warner, Beyond Batten Development Board, Dell Children's Council, Explore Austin and the Heritage Society of Austin.


Spotlight
The Private Client Network
* $3B sold in 2020
* 2,000+ transactions
* 40 luxury markets served
* 150+ network members

We are an unrivaled network of top real estate brokerage professionals that operate in every luxury real estate market in the country. Effectively, we have connected the luxury real estate markets in a way that has never been done.

As most high-net-worth individuals own multiple luxury residential properties in different markets, real estate has become a global asset class. That's why The Private Client Network is uniquely positioned to deliver a seamless brokerage services experience across our clients' entire real estate portfolio. Not only can we help a client buy/sell their main residence, but we can also help that same client buy/sell their summer house, ski house or urban pied-a-terre.