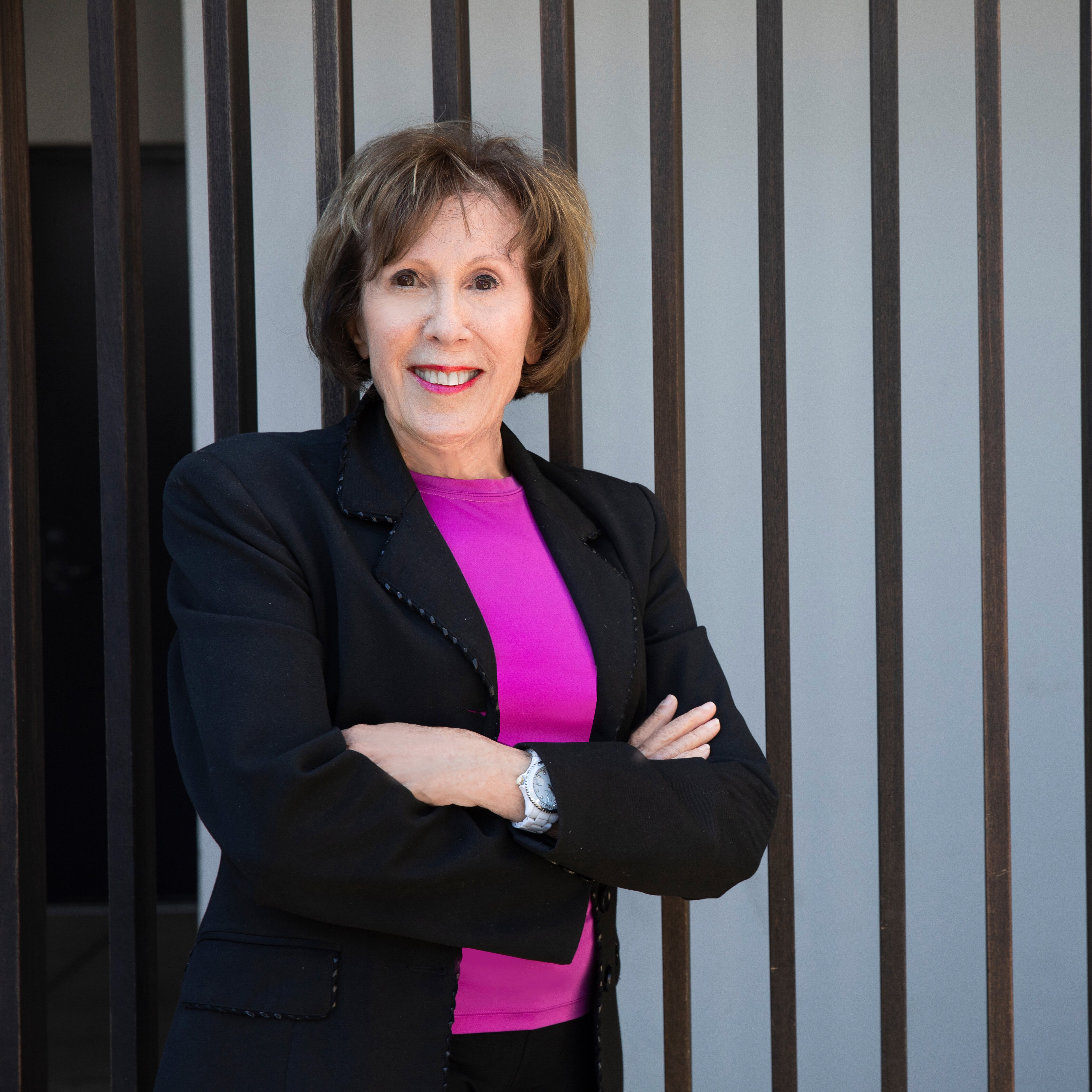 Nina Steiner
DRE 01961367 | Associate, Compass Commercial / Ball Investment Group
About Nina
Nina always goes the extra mile. Bringing an entertainment professional's perspective to the world of commercial real estate, she knows how to work with fast paced, creative, demanding, deadline sensitive and decisive people. Her skill set of following through, perseverance and tenacious negotiation transfers over to her being a strong advocate for her clients, including MGM Entertainment, and 20th Century Fox Television.
A 10+ year real estate veteran, Nina joins Compass Commercial and is involved in all aspects of tenant and buyer representation including the leasing, purchase and sales of office, retail and industrial properties. She is a resource to residential agents with their client's commercial real estate needs and happy to pay referral fees!
Nina is also a coworking office space expert. Her extensive knowledge of international landlord properties provides businesses flexibility, cost and time saving solutions.
Nina produced "Venture Net," a popular venture capital conference for startup tech companies. This annual conference is so successful that Shark Tank's very own Mark Cuban was a keynote speaker.
Nina has a master's degree from Hunter College in New York City. In her free time, she loves working out, film screenings and discovering all that Los Angeles has to offer.  She is active member of Compass 6amers and stays very engaged in Social Media.
Also volunteers for the Broker Challenge Community and LACRA, raising funds for Vista Del Mar Child and Family Services. She is involved in Toastmasters, perfecting her public speaking and leadership skills.
Client Testimonials
Scroll down for more
"We were referred to Nina through a colleague to help locate a new office space. My partner and I were extremely happy with her "can do" attitude. Nina made our search a seamless endeavor, listening to our needs and understanding what we were looking for. She was very prompt and responsive to our questions and concerns. Having Nina's deep expertise in the office space market allowed us to find a great location efficiently and easily. Nina demonstrated she is an excellent negotiator as she secured us favorable terms on our lease which includes getting our space built out to our exact specifications and needs. We would be confident recommending her to other colleagues. Thank you so much!" - Brandon Schneider MD Co-Founder, Wave Psychiatric Group

"Incredibly efficient" is the phrase that comes to mind when I think about Nina. I hired Nina after interviewing several tenant rep brokers. My company has been in our location for over 16 years and I had the task of finding a commercial broker to find us a new warehouse location. I am particularly impressed with Nina's ability to really understand our needs as well as her excellent follow up skills. Most importantly, she displays a genuine caring for our company's success. She found us the perfect property in our desired location. Nina is an excellent negotiator and made sure we got the best deal! I would recommend Nina to anyone who has commercial real estate needs."- Brian Carr, Business Development at Fortner Accessory Services Corp

"The extraordinary connector of people is what I think of when I think of Nina. She is definitely a gardener of people in the garden of life and business. Nina and I were communicating via social media for a long time before we met in real life. After meeting her in real life a couple of years ago I was even more in awe of her energy, smarts, and vivaciousness. Nina is extremely knowledgeable and focused on Los Angeles office space and finding the right space for her clients and she is one of the most impressive tenant representation brokers I have known! I highly recommend Nina to anyone who is seeking advice on the Los Angeles office market and I know she would fight for her clients and do an outstanding job for them or even working on a referral with an out-of-town broker. Please think of Nina for Los Angeles office tenant representation!! "- Linda Day Harrison, theBrokerList

" As a residential agent with commercial real estate needs for one of my clients, I was thrilled by the results achieved by Nina Steiner, Tenant Rep Broker with Bailes & Associates, Inc. She was able to get my client everything they wanted. Nina kept my clients' best interest in front and worked to ensure that their needs were met every step of the way. Nina worked tirelessly to find, negotiate, and execute a lease for their newly formed company's' brand-new office. She is able to find both on and off-market properties. Nina's work ethic went beyond my expectations. Nina is the absolute "go-to" commercial real estate broker that I feel confident to pass all my referrals. "- Rhonda DeVictor, Realtor at Keller Williams Beverly Hills

"I am so happy I found Nina Steiner, Tenant Rep Broker. As the person tasked with finding writers' rooms and production office space for our shows, Nina's help was exactly what I needed. She knows what the production company's needs are because she is a former Line Producer/Production Manager. Simply said, we're on the same page. Most of the time, we need short-term, flexible plug and play spaces. It doesn't matter how large or small the requirements are, Nina treats every request with the utmost professionalism. Her immediate response and follow-through skills helped us find the perfect solutions. She goes the extra mile by advising us on all the vendors for traditional office space leases such as setting up IT and furniture rentals. Nina is our go-to tenant rep broker for all our shows!"- Ryan Iannelli, Assistant MGM Physical Production

" Nina is superb in her work as a tenant rep broker. She is meticulous in her research and her dogged determination on behalf of her clients is a super skill that closes deals. The companies that work with Nina are happy with the results as the saying goes: "The Results Speak For Themselves" "- Izzy Eichenstein, Vice President at CBRE

"Ya Nina invested an incredible amount of time and effort to find production office space search for "The Night Shift" – a Sony Television Series. I am especially appreciative of getting back to me by text, email, and phone even after traditional business hours. It was great to have a former line producer with a savvy understanding of the special needs of TV production as our truly dedicated tenant rep looking out for our very specific needs and best interests. "- Elise Tasooji, Sachs-Judah Productions – Sony Pictures Television

" Nina was absolutely terrific to work with. We reached out to Nina to assist in finding new space for my business. I was quickly impressed with Nina's incredible experience and expertise in this field. She was able to help me find the perfect space in the area we wanted to be in and provide great recommendations as we went through the process. We couldn't be happier with the end result. I recommend Nina for any company that is looking to lease space."- Robert Watts, Managing Partner, Light Sail VR

" Whenever one of my entrepreneur clients is looking for a place to work I say "Better call Nina". Why? Because entrepreneurs need to invest their time, energy, and money in growing their business rather than looking for a place to house it. Nina can be relied upon to quickly find the right space, in the right place at the right price so my clients can focus on what matters most – generating more happy customers and revenue. "- Valery Satterwhite, Toonari Corporation

"We recently had to find office space for our expanding team in Marina del Rey….I reached out to Nina Steiner at KW Commercial who found us the perfect solution. She worked her butt off for us not only in this deal but two others over the past 2 years and has never ceased to impress. It's as if she becomes your real estate concierge; the brokerage team essentially makes the connection and ensures that companies are making informed decisions and getting good deals. I would absolutely refer to Nina and her team to anyone in need of office space."- Chris Clifford, Building Blocks Ventures
Spotlight
Closed Office Lease for Emmy Award-Winning Client
8,400 SF office; class-A building in Sherman Oaks. As a former television producer, working with my entertainment clients keeps me in the game. 😊

I would love to help you find the perfect space! Text/Call: 310.487.2982
Spotlight
Closed 70,000 SF Warehouse Lease in Hollywood
Found off-market property in five days! Brent Ball & Nina Steiner of B.I.G./Compass Commercial made it happen.

Tenant's client is a major retailer and was delighted with flexible term and under-market rent. Saved our client valuable time and money!!!

Text/Call: 310.487.2982 for any space requirement you may have.
Spotlight
Ask Me How I Met Shark Tank's Mark Cuban
Before I got into commercial real estate, I ran a Venture Capital Conference. Presenters were all the new and upcoming start-ups; the audience was made up of venture capitalists, tech gurus, and entrepreneurs. I was tasked with finding the keynote speaker. Long before "Shark Tank", I reached out to Mark Cuban and asked if he would head up the conference. Because of my tenacity, networking, and sheer determination, and to my amazement, he said YES.

READ MORE: https://tenantrepla.com/mark-cuban-shark-tank/