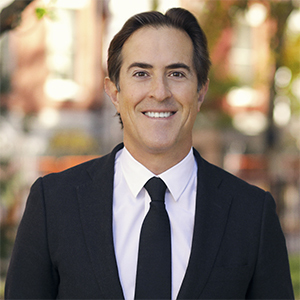 Alex Cohen
Vice President | Licensed RE Salesperson - Licensed as Alex F. Cohen
Experience
Awards
Most Ingenious Deal of the Year, Sublease and Purchase of 685 Third Avenue on behalf of Pfizer, 2003
First Tucker Ashworth Memorial Fellow, Municipal Art Society, 1989
Press
FiDine: Inside Lower Manhattan's Burgeoning Restaurant Scene
Commercial Guide: A Breakdown of Commercial Lease Part 2
70-Year-Old Toy Company Cardinal Industries Moving to 25K SF in LIC's The Factory
Guidepoint Advisor Review
Wework, Coworking and the Disruption of Office Real Estate
2017 Press
2016 Press
2015 Press
2014 Press
Additional Press

Social Media
Client Testimonials
"
Alex combines his expansive knowledge of commercial real estate, with insightful observations about today's new economies- to give us all extremely helpful predictions about the future shape of office and retail space.
"
-Jean Brownhill, CEO and Founder, Sweeten
"
Great and in-depth knowledge of the US retail market.
"
-Morten Lindholm Jessen, The Boston Consulting Group (Copenhagen)
"
Alex is unique in that he puts the same energy and diligence in a small requirement as he does in a large one. He has been a huge asset to our company in filling every space that has become available with viable, credible tenants. I have worked with Alex for 10 years and plan to continue that relationship.
"
-Mary Ann Corio, Director of Corporate Real Estate, CBS Corporation
"
Alex, ê davvero un gran professionista, serio, capace e con grande voglia di fare. Trova sempre una risposta alle tue domande ed una soluzione ai vari casi che si sono presentati. Abbiamo curato I'apertura di due negozi su Manhattan e ci siamo trovati molto bene a lavorare con lui.
"
-Gianluca Murano, Real Estate Manager, FENICIA S.p.A. (Camicissima)
"
Alex did a fantastic job of finding the right space for an important client on a very high profile assignment. He was very responsive to all requests and displayed both a thorough understanding of the market dynamics at play and an ability to clearly articulate this to the client.
"
-Colin Blair, Unilever Account Director, Cushman & Wakefield
Working with a Commercial Broker
Voice America
About Alex
View Alex's Commercial Basis Blog
Educated at Yale and Princeton and an innovative thinker and leader in New York's commercial real estate community, Alex Cohen develops strategy, advises, manages and analyzes commercial office, retail and mixed-used acquisition and lease transactions for tenants, landlords and investors.
With a background in urban planning, Alex has over 19 years of commercial real estate transaction negotiation, totaling ten million square feet. Alex has both extensive experience in launching international brands in the U.S. and a deep expertise in the marketing and repositioning of mixed use real estate. Alex's unique perspective allows him to identify markets, brand buildings and plan space configurations with the potential to attract and retain talent and customers vital to the workplace and retail environments of the future. Alex is a recognized thought leader and frequent contributor and speaker in national and business media, including US News & World Report, USA Today, Huffington Post, Epoch Times and Crain's NY Business and he was recently interviewed on the floor of the NYSE by CheddarTV. His recent speaking engagements have included Columbia Business Schools' annual Retail and Luxury Goods Conference and Luxury Interactive 2017. His recent clients include Sennheiser, Unilever, Kering (Gucci), Canada Goose and CBS.
Alex resides in Midtown Manhattan, one block from Central Park, and often spends his weekends in the Hamptons with his family and Golden Retriever, Lapo.
SPECIALTIES:
Office and Retail Lease Negotiation
Commercial and Multi-Family Investments
Corporate Location Strategy
Property Repositioning and Marketing Strategy
Site Due Diligence and SWOT Analysis
Coworking and Office Space Disruption
E-commerce, Demographics and Retail Disruption
EDUCATION:
B.A. History, 1988, Yale University
Masters, Urban and Regional Planning/Public Policy, Woodrow Wilson School, Princeton University, 1994, Awarded Robertson Fellowship




Alex Cohen's Recent Transactions