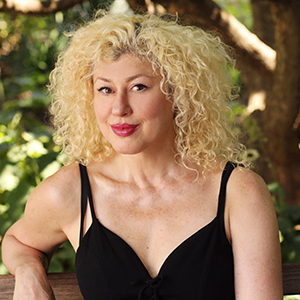 Laura Kaplan
Licensed Real Estate Salesperson | Licensed as Laura M Kaplan
About Laura
Laura's analytical mind ,creativity ,negotiating skills and mix of passion and zen make her a unique asset to anyone working with her .She believes that hearing both what is and isn't said is equally important.
It has aided her to comprehend what clients are looking for as well sell or rent that special property for the best price. Discretion, trust,
communication ,patience ,and getting out there to make it all happen are among the qualities her loyal clients have relied on .
Laura has been a painter and sculptor for many years; her artists eye has helped her envision and transform spaces into their best potential. Her personality as well as her unique skill set has given her an edge in closing the deal. She enjoys and is highly experienced with buyers ,sellers , investors as well as renters in all the different neighborhoods and boroughs of the city . Over the years, she has seen the changes in the NYC's landscape and experienced it from many different angles giving her added insight in investing in a home or property above and beyond Compass' unmatchable statistics and market data. Laura strives and succeeds in making what can be a stressful and emotional time into an interesting and exciting one. She has an extended group of designers, architects, contractors, mortgage brokers, bankers and even feng shui experts to make the transaction work as smoothly as possible.
Laura graduated NYU with a B.S. in psychology and studio art .She currently lives in West Chelsea with her dachshund Oscar


Client Testimonials
"
I gave Laura and other brokers my requirements for a home several years ago. The other brokers told me what I wanted didn't exist. Laura found several places that met every requirement, one of which I moved into. I've done two deals with her since and look forward to working with her for years to come.
Laura is unique in the NY real estate world. She not only finds great spaces and great deals, but she stays calm, focused and maintains a great sense of humor through the toughest negotiations.
"
– Peter Cane
"
Laura was instrumental during my approval process and move into our new apartment. She was always responsive, knowledgeable and stepped up for us when needed. Not only is she a talented broker but she is also a lovely person that makes you feel like you are dealing with a real human being that's got your back during a, let's face it, complicated and time consuming process. She also helped us with move in admin once everything was settled and made sure we were in good hands with our building and landlord. I can't imagine working with anyone else in the future.
"
– Caroline Camargo
"
I moved to New York for work after having only ever lived in Atlanta. I had no idea what I was getting into in terms of the NY real estate market, especially given that my search was from a distance. I very quickly came to trust Laura as she took the time to get to know me and understand what was important to me. She then provided nothing but good counsel and a tenacious effort to find the right place. Laura was more than understanding of my situation and the other stresses I was dealing with and did everything she could along the way to shoulder the time, energy, and effort that goes into finding a new place to live. I actually moved into my apartment sight unseen because I trusted her that much after the time we had spent talking and looking over the course of just one weekend together. She really did find the perfect place, but was also a pleasure to work with throughout the process.
"
– Ashley Dexter
"
I am a real estate investor in Brooklyn and West Palm Beach and I started working with Laura Kaplan in 2017. She has always been a pleasure to work with, especially when I am busy, Laura will take over and completely come through for me by making sure all the T's are crossed and I's dotted. Lauran began working with me by going above and beyond finding great tenants quickly, and during a time in the market which was terribly slow. She came up with creative ideas on how to get the best for my building. Personally, Laura has helped me to find my new apartment, my home. She had the ability to anticipate my needs of the future and planned accordingly, finding exactly the apartment I needed and wanted. She got me in before any other renters, boom, done! I cannot recommend Laura Kaplan more highly. I trust her completely in my real estate business needs and personal wants.
"
-Jennifer Kellogg
Laura Kaplan's Recent Transactions