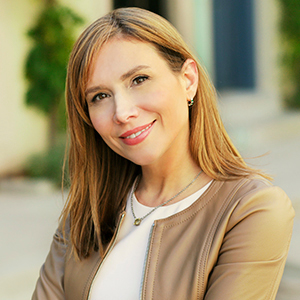 Maggie Ross
Licensed Associate Real Estate Broker | Margaret Anne L. Newville
Experience
Press
Maggie Ross has been featured in Brownstoner Nov. 28th and also Dec. 2nd . Maggie also wrote this article for Inman
About Maggie
A long time Brooklyn resident and local property investor, Maggie Ross goes above and beyond for her clients on each of their real property pursuits. Maggie attributes her great success in New York City Real Estate to her staunch belief that the ideal fit not only exists but, because of her diligence, will result in a seamless closing every time.

Maggie's acute knack for cutting to the chase shines in each deal she brings to the closing table. A specialist in townhouses, cooperatives, and both resale and new development condominiums, Maggie works tirelessly to ensure that her clients fulfill their real estate dreams. A recent seller said it best: "Maggie's extensive knowledge of the market helps both sellers and buyers quickly find the right price for a space, and her very positive attitude and great personality leads to quick and productive negotiations." Another noted that she "was the essential piece for selling our home in NYC," and "her calm, sensible demeanor make Maggie a pleasure to work with."

Commencing her real estate business in Cobble Hill ten years ago, Maggie quickly built her reputation as a go-to closer. She played a key role in setting the record for the fastest large condo building sale in NYC in 2010, and has spent her career helping sellers and buyers make sound investment decisions. Whether you are buying or selling a townhouse, loft, coop, or condo, look no further than the consistent personal referrals Maggie receives as a testament to her commitment and skill. Prior to becoming a broker, Maggie practiced as an Antitrust and Commercial Litigation attorney in Manhattan, where she was known for her diplomatic approach. Before receiving her J.D. from Fordham, Maggie earned a BFA from NYU. Her unique blend of transactional savvy and artistic ability enables Maggie to offer practical advice to sellers and buyers on every facet of the process, from skilled negotiation to optimizing interior design.

Originally hailing from Schenectady, NY, Maggie lived in the West Village before becoming a proud Brooklynite. Her love for exploration, architecture, and history has given her a wonderful insider knowledge of our great City. Maggie currently lives with her family and their two rescue mutts in the 1910 Brooklyn townhouse she restored. When she is not working, Maggie can be found soaking up the sun on Fire Island.
Maggie Ross' Recent Transactions