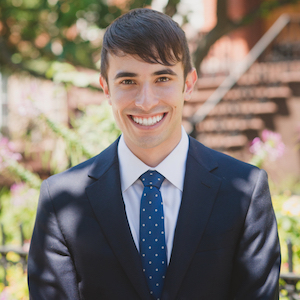 Mat Gundell
Licensed Real Estate Salesperson | Licensed as Mathew Kurt Gundell
Experience
Press
Mat is a member of the Barak/Blackburn Team
Sleek Williamsburg Townhouse With Gas Fireplace, Modern Updates Asks $3.15 Million, Brownstoner; A view-toting 'Skyhouse' in the erstwhile Williamsberry wants $3.5M, Curbed; Tiny house perched atop Williamsburg's Mill Building seeks $2.85MCurbed
About Mat
Mat is a young entrepreneur from California, passionate about exploring the intersection between real estate and tech. Having moved to New York to pursue his real estate career at a young age, Mat leased over 50 apartments in his first year in the business. Since then, he joined Compass in its first year in 2013 working on a team with 150 rentals under his belt in his home neighborhood of the East Village, then made the transition to the successful Barak-Blackburn team specializing in Williamsburg. With this team, Mat has sold over $200 million worth of listings in two years, including such high-profile developments as 139 Meserole(8 units), 245 Manhattan(10 units), 764 Metropolitan(10 units) and the lease out of the Soda Factory Lofts (40 units) at 60 Berry.
An avid traveler, explorer, and people-person, Mat uses his charisma and interpersonal skills to develop connections with his clients that help him find the best property for each individual. Coupled with his savvy knowledge of the market and drive to find the best deal possible, he is a resource for hospitality and financial sustainability. When he is not exploring real estate, Mat enjoys practicing yoga, discovering cool places to eat and exploring new cities around the world.
Spotlight
Italian Villa in Val D'Orcia
Historic Villa in the most iconic part of Tuscany - Val D'Orcia, UNESCO World heritage sight due to its beautiful landscape and values of the cultural heritage. Wether you dream of a quiet enjoyment under the Tuscan sun or your own Bed & Breakfast, this is your dream come true. Enjoy the view of Tuscan Hillside from one of many view points of your manor, with terraces, entertainment areas, garden, and olive grove surrounding it. The working fireplace is there to welcome you and your guests. The property is divided into a main building (the villa), a chapel, two ancillary buildings, a garden and the surrounding land. The main villa is approx. 460 mq (4,951 sqft) and features panoramic views, open terraces and a cypress alley. The terrain measures approximately 12 hectares (29 acres!) and includes a large garden and agricultural land with olive grove. Wether you dream of a quiet enjoyment under the Tuscan sun or your own Bed & Breakfast, this is your dream come true. Contact us for more details.
Spotlight
Grand Villa in Chianti, Tuscany 9 Bed | 11 Bath | $3,292,000
This grand villa is located in one of the most beautiful areas of Tuscany, the famous Chianti region, characterized by mild climate, picturesque small villages and rolling hills carefully cultivated with vines and olive trees.Enjoy this stunning property offering more than just a home. Situated on 6.2 acres of land, it consists of two private villas (10,796 soft total) - the main house and the guest house - both featuring great light, endless bedrooms, family rooms and entertainment areas. Centrally located to the manor is the large swimming pool overlooking the rolling hills, where you and your guests can immerse yourself and enjoy the breathtaking Tuscan views. Additionally the territory includes a meticulously landscaped grounds with a flower garden, cypress trees, a small vegetable garden and a magnificent olive tree grove.
Spotlight
Castle La Poderina near Siena, Tuscany 7 BED | 11 BATH | $6,300,000
Magnificent Castle La Poderina is located in the middle of Tuscan Hills near the charming city of Siena. Spanning over 36,091 SQFT and designed by Giovanni Giusti in 1869, it is built in neo-Gothic style with an inside courtyard, 7 spacious bedrooms, 11 bathrooms, a little chapel, and breathtaking views overlooking 73 acres (!) of beautifully groomed gardens and fields. Fairytale-like property can be your family estate for many generations to come. Close proximity to Siena allows for an easy commute, cultural outings, or an exquisite food scene. The Tuscan castle is surrounded by the large park with tall trees and boxwood hedges that add more privacy to the perfectly located swimming pool built in the eighteenth-century basin encircled by slender cypress trees.
Mat Gundell's Recent Transactions