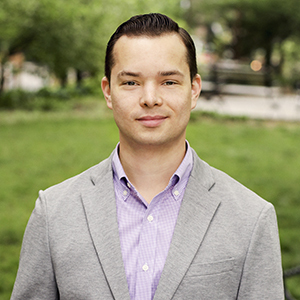 Michael Smith
Licensed Real Estate Salesperson l Licensed as Michael E Smith
Experience
Press
Real Estate Weekly, October 2018

Client Testimonials
Thanks Michael for your hard work and dedication. Without Michael I would not have been able to purchase my home. He recognized our desire for a quick deal. He worked with us in our budget and location. He found properties that no one else was able to find and he delivered exactly as he said he would. Best real estate buyers agent that I have worked with. Thanks Michael for your help and expertise. I only have the property less than a year and I am sure it's value has already increased in the market. —Allen Gierer
Michael is awesome! Found me a place that I could afford on the first day looking and went above and beyond to answer all ten million of my questions. He's extremely knowledgeable, super helpful, and a REALLY nice guy. I highly recommend using him to help you find a place! —Ken Hall
I have personally seen Michael go above and beyond for his clients. He makes himself available whenever they need him, and always keeps a positive attitude. As an attorney who has conducted many closings, I understand the importance of a knowledgeable and trustworthy real estate agent. Michael is truly someone you want in your corner. —Constantine Kalogiannis, Esq.
Social Media
Specialties
Executive Member of The Residential Sales Council at The Real Estate Board of New York
About Michael
Michael has established a reputation as an engaging client-centric professional who works unremittingly to secure a winning outcome for his clients. Known for his engaging, level-headed style, he provides his clients with exceptional service and expertise, addressing a wide array of New York City real estate needs.
With a background in finance as a licensed stockbroker and in hospitality as a Director of Operations for an event management firm, Michael and Compass are a great match. Compass is an innovative tech-focused real estate firm and the fastest growing real estate brokerage in the country. He is a Senior Salesperson and the Team Manager of The Shirley Hackel Team, a top performing boutique team at Compass providing advisory real estate services for investors, developers plus buyers, sellers, and rentals--both tenants and owners.ts and owners.
Born and raised in New York City, Michael knows first-hand what opportunities this impressive city has to offer. He studied Hospitality and Business Management at Valencia College and speaks Spanish fluently. Michael is an Executive Member of The Residential Sales Council at The Real Estate Board of New York, an Advisory Board Member of Broadway Crew and an active volunteer at New York Cares and GMHC.
Click here to view Michael's Collection
Spotlight
The Sophie Bay Harbor Islands, Miami
Located in the exclusive Bay Harbor Islands, this boutique 7 story-condo is attractively priced at approximately $500 per square foot and includes two parking spaces. With only 26 residences, the building features sleek glass balconies and an open atrium with rippling waterfall. The loft-like apartments boast well laid out open floor plans and tall ceilings. Residents can enjoy rooftop pool and spa, fitness and yoga center, kids club and beach membership. Away from the tumult of downtown Miami and South Beach, the area offers serenity and boasts one of the best public schools in the country. Perfect for first time buyers, investors and second homes.
Michael Smith's Recent Transactions