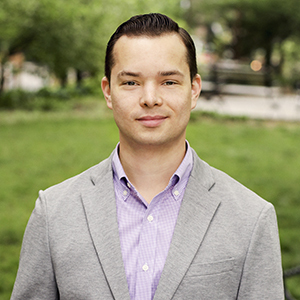 Michael Smith
Licensed Real Estate Salesperson l Licensed as Michael E Smith
About Michael
Michael has established a reputation as an engaging client-centric professional who works unremittingly to secure a winning outcome for his clients. Known for his engaging, level-headed style, he provides his clients with exceptional service and expertise, addressing a wide array of New York City real estate needs.
With a background in finance as a licensed stock broker and in hospitality as a Director of Operations for a boutique event management firm, Michael and Compass are a perfect fit. Compass is an innovative tech-focused real estate firm and the fastest growing real estate brokerage in the country. He is a member of The Shirley Hackel Team, a top performing boutique team at Compass providing advisory real estate services for investors, developers plus buyers, sellers, and rentals--both tenants and owners.
Born and raised in New York City, Michael knows first-hand what opportunities this impressive city has to offer. He attended Valencia College in Florida with a major in Hospitality and Business Management. He is an active volunteer at New York Cares and an avid runner. He sits on the Residential Sales Council at The Real Estate Board of New York.
Michael Smith's Recent Transactions