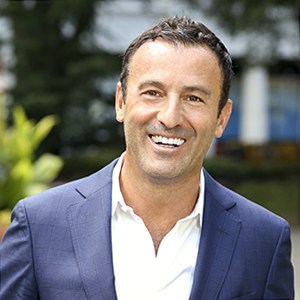 Ty Havlioglu
Licensed Real Estate Salesperson | Licensed as Lutfi Havlioglu
About Ty
A current resident of Soho with 25 years in New York City, Ty Havlioglu has impressive rental and sales experience throughout Manhattan and a growing listings business. He connects with his clients using a vast knowledge of the real estate landscape and a natural talent marked by loyalty and honesty.
Ty enjoys working with all types of clients, from graduates and professionals to celebrities and international clientele. With a background in IT consulting and project management and a college degree in Business Administration, Ty says, "I treat every client and property as an individual project." He looks forward to sharing his extensive network with Compass, and as his referral list grows, it's apparent that his unique and professional way of communicating with clients has been hugely successful.
Originally from Istanbul, Turkey, Ty is fluent in English and Turkish. In his spare time, he plays tennis and volleyball, takes acting classes and works out at the gym. He is also a Save the Children sponsor. Of his passion for real estate and drive to excel in all aspects of the business, Ty says, "This is the only job where I can't wait for tomorrow to come!"

Ty Havlioglu 's Recent Transactions