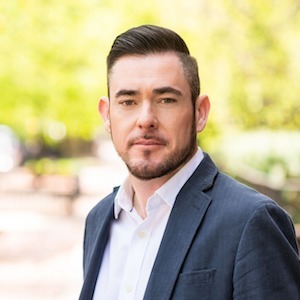 Patrick O'Dwyer
Licensed Real Estate Broker
Experience
Awards
2018 Top Producer (CAR)
2018 Top Ten Teams North America Rental Income
2017 Top 250 Agents In Closed Units
2017 Top 250 Closed Volume
2017 Top 250 Gross Commission Income
2017 Top Independent Sales Associates & Team for Units
2017 Gold Rental Award
2017 Top Producer (CAR)
2016 Top Producer (CAR)
2015 Top 1% (CAR)
2015 Top Producer (CAR)
2014 Top Producer (CAR)
Education
Institute of Technology Carlow
Electronic & Computer Engineering


Client Testimonials
Scroll down for more
★★★★★
"From the bottom of my heart, Thank you Patrick O'Dwyer Jr. for your help in assisting us on securing a lease in a popular building. Knowledgable, kind, professional and fun, I appreciate all your help and can't wait to work with you again in the very near future! Thank you for also understanding what Home Sweet Home actually means." - Lynn

★★★★★
"Patrick was incredible to work with! He has a vast network of properties that he is able to show you, and really knows how to get you the best bang for your buck. My fiancée and I have differing schedules, so it was difficult for us to look at apartments during "normal" hours. Patrick took 4-5 hours out of his Sunday afternoon and showed us apartments all around Chicago. I couldn't believe the dedication that he had to his job. He is a sharp guy that I would recommend to anyone looking for a place in Chicago." - Kevin

★★★★★
"We have worked closely with Patrick O'Dwyer and his team over the past 10 years in the process of leasing and releasing several of our rental properties in the Gold Coast and Lincoln Park. We have always found him to be a consummate professional; very knowledgeable in the field, highly professional, energetic, and with consistent and prompt follow-through on all matters. Not only would we not hesitate to work with Patrick in the future – he is the first person we will contact. Obviously, we recommend him highly!" - Mike and Dale E

About Patrick
Top Producing REALTOR (13 years experience)
Specialties
​,

Buyer's

​Agent

​, ​

Listing

​Agent

​, ​

Relocation

​, ​

Foreclosure

​, ​

Property Management

​ & ​

Landlord​s​

After Patrick immigrated to American in 2008 from Ireland and launched his real estate group, the first task was to create the company's brand. For Patrick, this came simple. As a clear commitment to his heritage and family, he developed a company emblem that honored his name's rich history - a reflection of the O'Dwyer family crest. The crest's symbolic and powerful design motivates Patrick's hard work and perseverance every day. Patrick, president & team lead of The O'Dwyer Group, is a Top Producing Real Estate Broker specializing in selling luxury condominiums, single-family homes, and investment properties throughout Chicago and the surrounding suburbs.

For the past eight consecutive years, Patrick & his team have been recognized as one of Chicago's top producers and received the 2019 Platinum & 2017 Gold Award from the Chicago Association of Realtors. In 2018 NRT ranked The O'Dwyer Group #3 team in North America for rental income and in the Top 250 for Closed Volume, Top 250 Agents in Closed Units, and Top 250 Gross Commission Income. Throughout Patrick's career in real estate, he has accumulated an extensive amount of condominium association knowledge from serving on the board of directors for several condo buildings, including the board of directors at 1400 N. Lake Shore Drive for nearly 10 years that sold as a condominium deconversion to apartments in November 2019 for 106 million dollars

. Patrick & the team additionally proved their worth during the recession years by brokering the sale for more than 100 plus condominiums – equating to over

$20 million

in sales – for a 300-plus unit high-rise building located in the world-famous Chicago Gold Coast.




Patrick also owns & operates O'Dwyer Painting & Remodeling and provides vital services to his clients to maintain and update their properties.






Patrick O'Dwyer's Listings
Listed By Compass
VIRTUAL TOUR