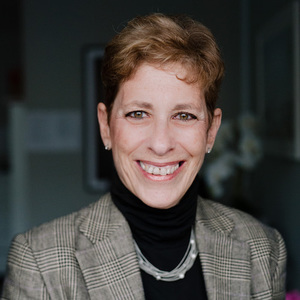 Peggy Jackson
Licensed Real Estate Salesperson | Licensed as Peggy B. Jackson
Experience
Education
Hamilton College
B.A.Major, Anthropology & Archaeology
Minor, Art History
Community Service
Mamaroneck New York-Head of the Harbor Heights Association

Former Chairperson Flood Mitigation Advisory Committee

Co-President Larchmont/Mamaroneck League of Women Voters

VP of the Board of LMC-TV

Board member of the Larchmont/Mamaroneck Summit


Client Testimonials
Scroll down for more
★★★★★
"Peggy is absolutely amazing! She helped us with buying our first home. It was almost a year long process and we never felt rushed. She is extremely knowledgeable about real estate and very resourceful for things she didn't know (ex. septic tank cleaning). She was quick to point our any red flags in the properties we saw that would would have never noticed without her help. We LOVE our new home and will recommend Peggy to all our friends and neighbors." - Luba and Buck

★★★★★
"Peggy was absolutely fantastic in every way. Her attention to detail, caring personality and overall knowledge, made her a pleasure to work with. I would absolutely work with Peggy again in the future!" - Todd S.

★★★★★
"Peggy was extremely helpful. She had our interests first and thought of solutions before the questions were even asked. We still contact her, even though it's after the purchase of our home." - Myriam V.

★★★★★
"We have known Peggy since 2012. She has been our broker for two purchases and one sale. Her vast and detailed knowledge of Westchester County real estate, coupled with her patience, diligence, and thoroughness, made her indispensable to all of the transactions and were key in our decision to work with her multiple times. Her familiarity with banking and buildings issues was also very helpful. We recommend her without hesitation and will definitely engage her services again when we need a broker" - Erika and Gary

★★★★★
"Peggy is the best! I was a 1st timer and she helped me see potential in a home I would never have considered and now I love that it's mine :) Peggy knows the neighborhood, knows all the right questions to ask and where to find hidden gems. She was definitely the best partner I could have ever asked for throughout the whole process." - Jen B.

★★★★★
"Peggy Jackson represented us for the purchase of a house in Rye in late 2018/early 2019. Throughout the process--from the day we met her in her office to the closing, and even afterward--she did everything we could have expected of an agent. She supported us and advocated for us at every step, she educated us on the vagaries of a real estate market that was new to us, and she expertly guided us through critical steps such as negotiations, financing, inspection, and closing. She radiates confidence and a deep knowledge of real estate law and practice, and she has just the right touch: assertive but never pushy. She maintained a calm, upbeat demeanor, even at times when it looked like we were going to be outbid for the sale, or later, when there were issues to iron out with the sellers. In short, she did an impeccable job, and we can't recommend her highly enough." - Paul V. and Ellen D.

★★★★★
"Peggy spent 2 years with us on the journey to buy our first home. The Westchester market is tough but with Peggy on you side, there is a NEVER a need for worry! Peggy is diligent, knowledgeable, organized and very quick to reply. She also has a keen eye for design which is a huge help when the property may need a little TLC. Peggy listened to what we wanted and I know she cared very much about helping us find the right home. We were constantly in communication and I always felt she was available to us. We would highly recommend Peggy!" - Tara V.

★★★★★
"I have known Peggy for a number of years . She recently was instrumental in me acquiring my dream home . Peggy is very knowledgeable about Westchester County and attentive . She has top communication skills which are essential while negotiating a purchase /sale .She made the process as seamless as possible and was a pleasure to work with . I would recommend Peggy unequivocally." - Karen U.

★★★★★
"We were very fortunate to have met Peggy in our housing search. She goes above and beyond for her clients. She responds back right away and was willing to meet us anywhere and at anytime. She showed us multiple listings until we found our "perfect" house. She is very knowledgeable of the area and gave us lots of good advice along the way." - Jen G.

★★★★★
"Peggy is the consummate professional and the ONE person that you need on your team. She is always available (even when she is on vacation), quick to respond, and impressively knowledgeable with regard to flood zones, renovations, comps, neighborhoods (you name it). She will be your best advocate and coach. I stumbled across her by accident and I am SO grateful that I did. We are closing soon and moving our family to our forever home!" - Nikki L.

★★★★★
"I was given genuine expert advice from the start of the process to the end. She is very patient and a great listener too. She is also very knowledgeable in the market and goes above and beyond to satisfy your need for the best possible outcome. Thank you Peggy!" - Ameletta F.

★★★★★
"Peggy did a great job in finding us a lovely home. She is knowledgeable and patient, always goes extra miles in booking the house tours for us. She also gave a lot of great advice based on our needs. We are grateful for all of her efforts." - Xiu and Julia

★★★★★
"We want to thank Peggy Jackson for all her hard work during our challenging house hunt. We were ready to give up on ever finding the right house and move to Vermont. However, Peggy truly believed that we would find "the one". She was right! We absolutely love our new house and appreciate that Peggy had the knowledge and the patience to help us buy our "forever home"." - Jessica B. and Sean D.

​​
About Peggy
Peggy Jackson, an award-winning agent with more than 10 years of experience, is committed to serving each client with dedication, advocacy and care.  She is a Westchester native and loves sharing her intimate knowledge of the charming character of each of the communities within the Lower Westchester and Sound Shore real estate markets. 

When working with sellers, she skillfully leverages each property's visibility with professionally produced photography, refined staging services and creates enhanced print and digital marketing campaigns. When working with buyers, she listens and prioritizes her clients' goals so that they find the best home to meet their needs. In her prior life, she worked in design and fashion. With this background she helps her clients visualize a home's potential by advising them on how to enhance the living space to meet their personal preferences. She is highly diligent providing her clients with the critical information needed to make thoughtful and balanced decisions.

Peggy's clients enjoy her thoughtfulness and find that her warm and heartfelt care is very present in everything she does on their behalf. She cares deeply about all of her clients and attributes her experience of living in Europe to have broadened her ability to find a common connection with everyone she meets. It is truly her joy to ultimately fulfill her client's request throughout the transaction and graciously serve them. Her immediate accessibility, timely answers to questions and trusted perspective, is all part of her distinguished style in orchestrating the most rewarding real estate experience possible.

Peggy offers exceptional representation and is a specialist in the acquisition and marketing of Residential, Luxury and Investment Properties. Peggy gives back by serving her community in a number of volunteer positions:

Co-President of the Larchmont/Mamaroneck League of Women Voters
Co-Chair of the Mamaroneck Flood Mitigation Advisory Committee
Board Member of LMC-TV
Board Member of the Local Summit
Organizes the Harbor Heights Association

Please contact Peggy today!