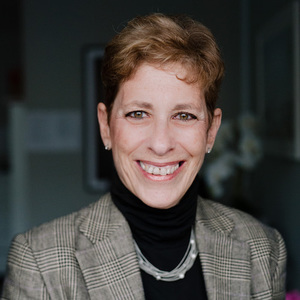 Peggy Jackson
Licensed Real Estate Salesperson | Licensed as Peggy B. Jackson
Experience
Social Media
Client Testimonials
★★★★★
"
Peggy is absolutely amazing! She helped us with buying our first home. It was almost a year long process and we never felt rushed. She is extremely knowledgeable about real estate and very resourceful for things she didn't know (ex. septic tank cleaning). She was quick to point our any red flags in the properties we saw that would would have never noticed without her help. We LOVE our new home and will recommend Peggy to all our friends and neighbors
"
Specialties
Luxury Goods
Apartments
Sales
Real Property
Waterfront Property
Negotiation
Education
Hamilton College
B.A.Major, Anthropology & Archaeology
Minor, Art History
Community Service
Mamaroneck New York-Head of the Harbor Heights Association

Former Chairperson Flood Mitigation Advisory Committee

Co-President Larchmont/Mamaroneck League of Women Voters

VP of the Board of LMC-TV

Board member of the Larchmont/Mamaroneck Summit
About Peggy
Peggy Jackson, an award-winning agent with more than 10 years of experience, is committed to serving each client with dedication, advocacy and care.  She is a Westchester native and loves sharing her intimate knowledge of the charming character of each of the communities within the Lower Westchester and Sound Shore real estate markets. 

When working with sellers, she skillfully leverages each property's visibility with professionally produced photography, refined staging services and creates enhanced print and digital marketing campaigns. When working with buyers, she listens and prioritizes her clients' goals so that they find the best home to meet their needs. In her prior life, she worked in design and fashion. With this background she helps her clients visualize a home's potential by advising them on how to enhance the living space to meet their personal preferences. She is highly diligent providing her clients with the critical information needed to make thoughtful and balanced decisions.

Peggy's clients enjoy her thoughtfulness and find that her warm and heartfelt care is very present in everything she does on their behalf. She cares deeply about all of her clients and attributes her experience of living in Europe to have broadened her ability to find a common connection with everyone she meets. It is truly her joy to ultimately fulfill her client's request throughout the transaction and graciously serve them. Her immediate accessibility, timely answers to questions and trusted perspective, is all part of her distinguished style in orchestrating the most rewarding real estate experience possible.

Peggy offers exceptional representation and is a specialist in the acquisition and marketing of Residential, Luxury and Investment Properties. Peggy gives back by serving her community in a number of volunteer positions:

Co-President of the Larchmont/Mamaroneck League of Women Voters
Co-Chair of the Mamaroneck Flood Mitigation Advisory Committee
Board Member of LMC-TV
Board Member of the Local Summit
Organizes the Harbor Heights Association

Please contact Peggy today!