Social Media
Portia's Website
Specialties
Languages: English, French
Client Testimonials
★★★★★
"Portia is a good communicator with strong negotiation skills. She helped us to win out over 4 competing bids on the purchase of our new home and then negotiated an excellent sale price for our house of 48 years. She is easy to work with and very knowledgeable of real estate trends."
- Ruiz Family, Home Buyers & Sellers
★★★★★
"Having never sold a house before, it was really helpful to have Portia guide me through the process. She quickly and completely understood our situation, our needs, financial goals, etc, and won our trust. Portia was also extremely responsive, and would respond to emails and text messages as soon as she got them, even if late in the evenings. Selling this home was a much easier process than I expected it to be thanks to her."
- Tirado Family, Townhome Sellers
★★★★★
"This is the second time we have called upon Portia for her expertise in the recent sale of our duplex. She knows every detail of the process fluently and is consistently there to answer any questions, give you insight into any piece of the process, and does it all with the most genuine kindness and a contagious smile on her face. She is not only our REALTOR® but more importantly now, a close family friend, and we owe the successful sale of our home all to her."
- McKinnon Family, Duplex Sellers
★★★★★
"Portia is truly an expert. We were fortunate to have her as our Seller's Agent. She helped us sell our investment condo and also made the experience pleasant for us. Her advice and expertise were very insightful and she communicated frankly what needed to be done to sell the property. We felt at ease reaching out to her with any questions we had throughout our home selling process. Portia is highly knowledgeable, intelligent, and extremely friendly. She has a helping nature and drove this sale positively toward closing."
- Kirwan Family, Condo Sellers
★★★★★
"Portia could not have been better to work with. She did everything as soon as it needed to be done or sooner. Her numbers were spot on. Her service was excellent. She surprised us with donuts during home inspection. Five stars!"
- Booth Family, Triplex Sellers
★★★★★
"Portia was absolutely fantastic. She advocated for us every step of the way, from the new home purchase to our own home's sale. She is very sharp and noticed many many things that we may have otherwise missed. Portia has great instincts and all of her advice and strategy for purchase and sale worked flawlessly. She has a wonderful network of people that helped us get the maximum value for our sale. Portia was also extremely responsive and immediately answered our texts and phone calls. We have said multiple times, how incredibly lucky we were to happen upon Portia. She is an absolutely amazing real estate agent. We would definitely work with her again and would enthusiastically recommend her to our family and friends."
- Zito Family, Home Sellers
★★★★★
"Portia is excellent. She is timely, professional, proactive, thorough, organized, patient, positive and friendly. And her team members are just as great. My first-time home buying experience was a breeze because of Portia and the team."
- Hou Family, Townhome Buyers
★★★★★
"Portia is very knowledgeable and demonstrates a high degree of professionalism. She was always available to respond to questions and willing to discuss strategy in a super hot market. Her numbers were spot on and she always brought a calm demeanor to stressful situations. It was a pleasure to work with her and I would highly recommend her."
- Williams Family, Townhome Buyers
★★★★★
"Portia was always available and so helpful at each step. She has been incredibly responsive and really went above & beyond including contacting me over a holiday weekend to relay updates about my home sale."
- Froment Family, Home Sellers
★★★★★
"I can not say enough great things about Portia! She helped us in so many ways navigating the crazy market. She is extremely communicative and responsive to all emails, texts, and calls. Portia and her team were so fantastic! I can not say enough."
- Chatman Family, Home Sellers
★★★★★
"She is very professional and polite. Portia expressed her opinions very clearly, and appropriately critically when necessary, which made decision-making easier. It turned out to be a very enjoyable experience."
- Hu Family, Condo Sellers
★★★★★
"Portia was a great resource to find out very small details of the property as this was my first time home buying experience. I am thankful for her easy going nature and willingness to help me in every possible way."
- Banjade Family, Home Buyers
★★★★★
"Portia helped us sell our home and work through a rent-back so we had extra time to move into our new house with cash in hand. We are grateful for all the support she provided."
- Crnolic Family, Home Sellers
★★★★★
"Portia has been a real pleasure to work with. She has been on top of the process and has made buying my new home and selling my old home a stress free experience.."
- Mahboubi Family, Home Buyers & Sellers
★★★★★
"We're first time homebuyers who had little idea how the whole process works. Portia seems to work 24/7 and was always quick to respond to all of the questions we had along the way, from the first open house through closing."
- Scofield Family, Condo Buyers
★★★★★
"Thanks to Portia, we found our perfect house! From scheduling a tour and putting an Offer to the final closing she has always been there for us. She is very responsive and helped lay to rest many worries we had throughout the process. It helped a lot that she knows San Diego inside & out and her solid experience gave us many insights into things that we wouldn't have known otherwise."
-Jung Family, Home Buyers
★★★★★
"Portia is a lovely person. She listened to our needs and advertised our property exactly as we requested. We also wish to say how helpful both Anna Petronzio and Deborah Foster were in making sure all of the paperwork was complete."
- Kelsey Family, Home Sellers
★★★★★
"Portia is amazing. She was very responsive, proactive, and metrics driven which I thought was great!"
- Lindley Family, Home Sellers
Education
CA Real Estate License
DRE# 01904588
Issued Oct 2011
Expires Oct 2027
MA Real Estate License
DPL# 9559884
Issued Feb 2018
Expires Mar 2024
Charity
Member:
Residential Real Estate Council 
Real Estate Business Institute 
About Portia
Portia Green
 is a highly experienced dual-licensed REALTOR® specializing in the representation of Sellers, heralded by her clients as data-driven and an effective negotiator. Producing $25M total in residential sales volume, Portia's goal is to help her clients achieve the best results when selling their homes and to make their experience an enjoyable one. She has successfully sold real estate since 2008 and has gained an in-depth knowledge of local real estate markets & seasonal trends. Portia has achieved a 100% customer satisfaction rating and wants to share her expertise & personal service with you in the sale of your home.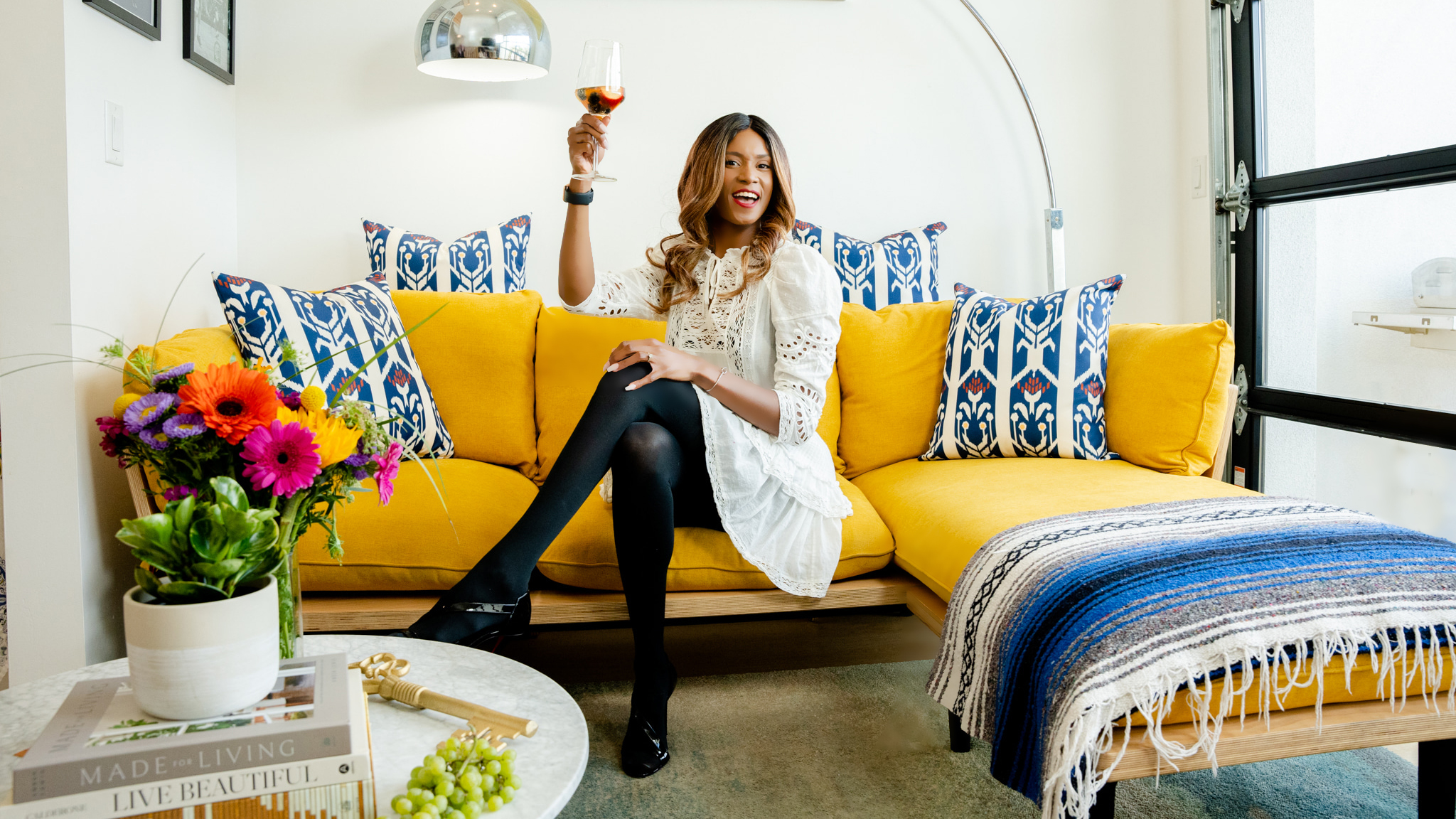 When listing your home with Portia Green and Compass, you'll receive the hands-on service you need and desire. Portia will help you manage the entire process of selling your home from pricing, preparing and staging the house, to marketing, negotiating offers, inspections, all the way to closing. She will recommend skilled vendors for any job needed, personally host Open Houses, and ensure that all showings are accompanied. At Compass, Portia offers a wise no-nonsense way to sell your home for the best price and the least hassle.
 
With a keen eye for staging & preparing listings to maximize Buyer appeal, all of Portia Green's listings are professionally photographed using HDR (High Dynamic Range) photography to provide the highest quality photos in the industry. Professionally printed marketing materials are prepared for all Open Houses. We also capture a 3D scan of your home that creates an interactive walkthrough online along with a custom-designed floor plan and targeted digital marketing campaigns on Google & the most popular social media channels. Compass participates in the Multiple Listing Service, which is the local real estate database of homes listed for sale that all REALTORS® use in helping their Buyers find houses. Your home will appear on every real estate website, in its best light, making a stunning camera-ready debut. 
Portia Green's home valuation expertise and extensive experience in comparative market analysis will help price your home accurately. She has refined her skills to help you pinpoint which features of your home will result in more showings and better results.
Her mantra
 is for you to be ready to sell your home and feel good about that first. Portia knows that home inspectors always find a problem; that drones take some of the best photos in town; and that her eyebrows will grow to the floor in the time it takes her to read everything that's happening with your HOA, but that doesn't mean she won't do it anyway. Eyebrows be damned.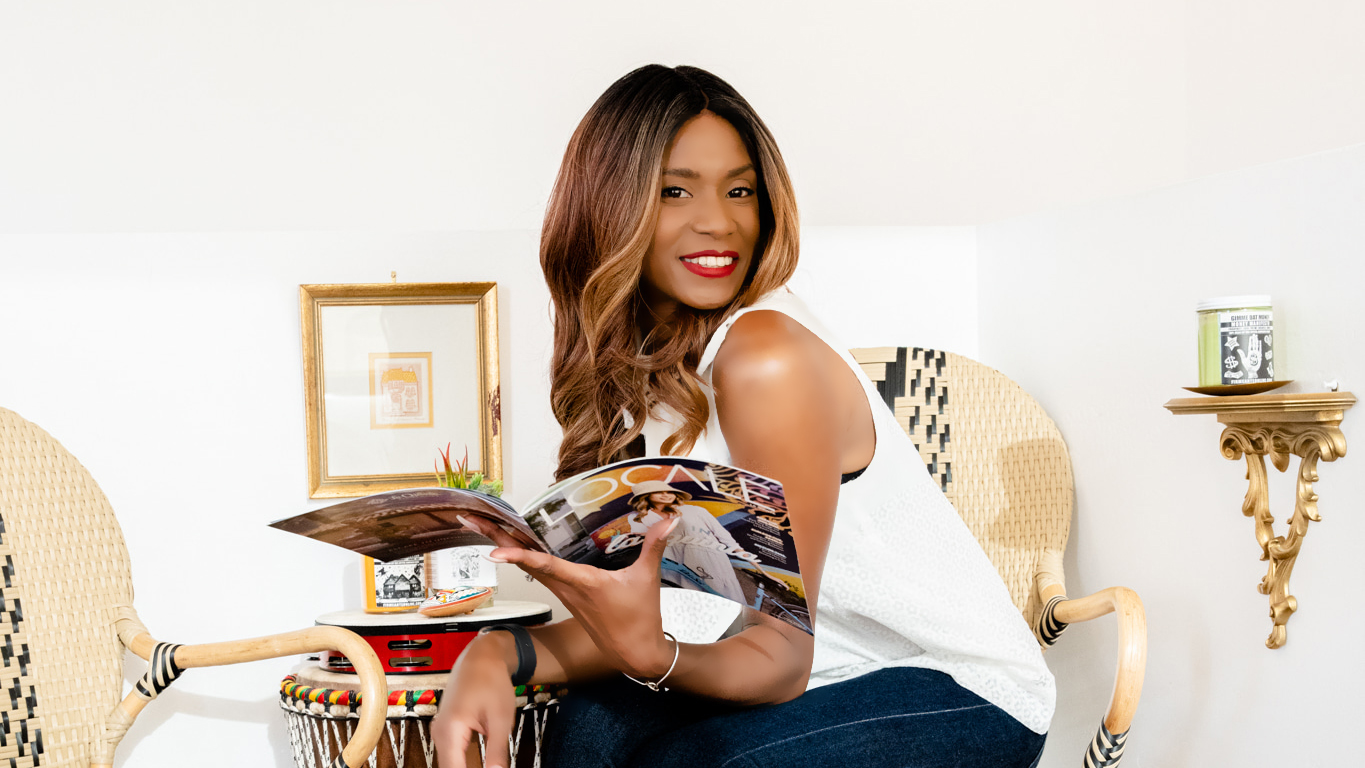 You'll always need a place to unplug, connect, dream, grow, or just be yourself. That makes what Portia does even more meaningful. She's ready to go the extra mile to help you find just the place. Whether you're selling your very first home, offloading an investment property, or want a vacation getaway with passive income, she is attentive to the details of every home sale. Portia helps busy people navigate this crazy real estate market like a pro, so don't be shy. Every great relationship starts with free advice and a friendly chat. Ask as many questions as you need to. Selling houses is her jam!