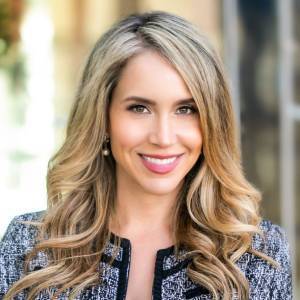 Priscilla Wood Balikian
Broker Associate | DRE# 01450986
Awards
Top 100 Agents San Diego Business Journal
San Diego Association of Realtors Circle of Excellence Gold
Specialties
Listing Agent, Buyers Agent, Relocation Consulting
Education
California State University, San Marcos - Bachelor's Degree, Business Administration
Client Testimonials
Scroll down for more
★★★★★
"Priscilla Wood is a consummate professional. She quickly became our trusted adviser, helping us navigate unusual circumstances to complete the acquisition of our dream home quickly, with no stress. I highly recommend her for your sale or purchase of high-end residences. She cares. She knows what she's doing. She wants you to win."-G. Thorson | Bought a home in Rancho Santa Fe, CA 92067

★★★★★
"Priscilla is truly an agent of the highest caliber; it's been our genuine pleasure working with her over the past year. She's demonstrated an exceptional degree of dedication, professionalism and skill. We're deeply grateful for her infinite patience and tireless work on our behalf, particularly when she took on an enormous amount of groundwork and negotiation in order to broker a deal on what turned out to be a most challenging transaction. It truly wouldn't have been possible without Priscilla's herculean efforts. Thank you, Priscilla!"-A. Patapoutian | Bought a home in Fairbanks Ranch, Rancho Santa Fe, CA 92067

★★★★★
"Listed as one of life's more stressful experiences, the sale/purchase of a home is an experience heavily in influenced by those you choose to have represent you. Nobody works more diligently to ensure a great experience than Priscilla Wood Balikian. Priscilla was a key piece to our family finding the perfect home for us, and then helped decrease the stress of selling the existing home. Through her extensive network, Priscilla was a fantastic resource for everything that had to do with the purchase/sale - as well as with securing services for work that needed to be done prior to moving in. Trustworthy, knowledgeable, communicative, organized, experienced. These are descriptors that come to mind when thinking of how our family views Priscilla after working with her."-C. Phillips | Bought and sold a home in Carlsbad, California, 92009

★★★★★
"Priscilla is the consummate professional. She helped us close a challenging sale and was a pleasure to work with. Priscilla understood our property and its market and helped us find the right buyer. When we hit speed bumps during escrow, she helped find effective solutions. If you are looking to buy or sell real estate in the San Diego area, I recommend Priscilla enthusiastically."-J. Rappaport | Sold a home in Encinitas, California 92009

★★★★★
"Priscilla is really is a top notch professional. We worked with Priscilla to buy and sell a home. Her knowledge of the local markets and neighborhoods was extremely helpful. She also was flexible and accommodating to our needs and put them first. Priscilla does her homework and double-checks everything. Attention to detail is very important in home sales and Priscilla always is a step ahead. Our deals went very smoothly because of this and that was a top priority. Most importantly she is very fluent in understanding negotiation, deal structure and real estate contracts. We were 100% confident that Priscilla was negotiating on our behalf to gain the most return."

★★★★★
"My husband and I worked with Priscilla to find our new home and were blown away at her tenacity for the market, answers to all our questions and incredible spirit as we navigated house tours via facetime during the pandemic! The special part about Priscilla is the way she treated us like family. That was the unique part, it felt like we were talking to a family member, she had so much care for us during the whole process of purchasing our new home in a new city. She protected us through negotiations, ensured our best interest throughout the sale and went above and beyond with everything...even the late night text messages on Christmas Eve! It was not about making the sale, but rather doing everything she could to make sure our first family home was the right home. Priscilla did not hesitate when delivering honest feedback and transparency during conversations and was quick to offer her established network of people in the industry to assist us/answer any questions that came up. She exudes a level of kindness and care that is like no other and we are so grateful our paths crossed during 2020."

★★★★★
"This is actually my first post to Yelp because I've got high standards that are pretty hard to exceed. So this is because Priscilla was amazing! We were coming from out of town, and there were many qualified and professional "high end" Realtors to choose from. We probably previewed houses with about 10 of them, and Priscilla stood out from the crowd not because she knew her stuff, as that is to be expected. She knew "our" stuff, who we were, what we were looking for, what the right neighborhood "feel" was going to be for our family. She does her homework, is super organized, works her tail off, has just the right touch with communication type/frequency, and has a great sense of humor for when things get tedious. And when it came to negotiating the deal, her expertise was instrumental in saving big $$ and making sure there were no hiccups with a very fast-moving closing. Love the house and the biggest compliment was that the process didn't suck like it has in previous situations for us!" - Gary

★★★★★
"In the selling of my home Priscilla Balikian proved to be professional, responsive ,and a masterful negotiator. She helped me through every aspect ,listing through closing escrow successfully. I recommend she becomes your Real Estate Agent ."

​​
Charity
Women in Science: SALK Institute for Biological Studies
Voices for Children
About Priscilla
BUSINESS PHILOSOPHY
Priscilla Wood Balikian is dedicated to the success of her clients. Her tenacious work ethic, keen business sense, and sharp negotiating skills provide her clients a significant advantage in the sale and acquisition of luxury real estate. She carries out each transaction with confidence and strict confidentiality resulting in praise from her most discriminating clients. With over 15 years of success in the luxury residential market, Priscilla is regarded as one of San Diego's premier real estate experts. She has built an incredible network of fellow agents and is often approached for her advice and counsel when faced with formidable negotiations. Her professional pedigree, razor-sharp business acumen, and innovative marketing expertise provide an invaluable advantage for her clients.

CREDENTIALS & QUALIFICATIONS
Priscilla graduated with honors from California State University San Marcos, where she earned a Bachelor's Degree in Business Administration with an emphasis on Marketing and Finance. 
As a previous member of Pacific Sotheby's #1 Team, Priscilla contributed to the success of the team from 2015 to 2019. Since 2015 the team has closed more than $550M in sales volume and is consistently ranked by the Wall Street Journal as Top 200 in the Nation.
DEDICATED TO THE COMMUNITY
A passionate advocate for community involvement, Priscilla devoted three terms spearheading the San Diego Division of SMARTY, an organization dedicated to the support and success of entrepreneurial women. She currently serves on the Advisory Committee for the Salk Institute's Women and Science program and is a founding member of the Alumni Board of Directors for the College of Business Administration at California State University-San Marcos.
A RICH AND VARIED HISTORY
Born in Honolulu Hawaii, Priscilla grew up between Hawaii and northern San Diego County. She has always been captivated by the area's wide array of coastal communities and as a result, specializes in real estate sales from the coast to Rancho Santa Fe and its exclusive environs. Priscilla's past professional experience includes consulting for corporate and non-profit organizations and working with some of the country's leading executives, senators, and dignitaries while helping to orchestrate numerous high-profile events at the U.S. Capitol, Walter Reed Medical Center, and the White House. 
As a business leader and resident of Rancho Santa Fe where she and her husband Dr. Richard Balikian reside, Priscilla continues to artfully unite her academic and professional background in Marketing as a Broker Associate for the nation's most notable luxury brand, COMPASS.
Priscilla Wood Balikian's Listings