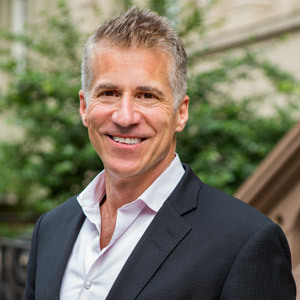 Richard Herschenfeld
Licensed Associate Real Estate Broker
About Richard
Richard is a lover of all things Manhattan, but his heart belongs to the Upper West Side (UWS). He seen how it developed over the years, improving with the addition of new buildings and restaurants, making each hood distinct and special. It is the only residential area that is surrounded by two of the greatest parks in NYC - it's hard to beat having Riverside and Central Park only blocks away. He also loves the diversity of the area, with families and young people from different backgrounds coming to the UWS to begin a new life, just as he once did.
Prior to, and concurrently to his real estate career, Richard been the owner of the Prohibition Restaurant/Bar, an Upper West Side staple. The venue is well known for great live music and warm hospitality. It also provided extensive support to local public and private charities, holding many fundraisers.
Nothing gives him more pleasure than when someone approaches him to tell him that they've met their husband or wife at his bar. That same great feeling carries over to real estate, as he plays an important role in what is often one of the biggest commitments in peoples' lives. Richard found tremendous similarities between the restaurant and real estate businesses as they both revolve around building lasting relationships.
Thanks to all of his years at Prohibition, Richard dealt with every type of customer in every situation imaginable. He's had to be manager, friend, a sounding board and a problem solver. His traits as a caring, understanding, and skilled people person have translated well into being a successful real estate agent.
Richard and John Carapella lead
The Carapella Herschenfeld Team
How A Real Estate Broker Turned His Bar Prohibition Into A Community Fixture
Richard was recently mentioned in the book "Life After Suicide" written by Dr. Jennifer Ashton who is the ABC News chief medical correspondent.
"Finding a new home for my kids and me went straight to the top of my priority list; and on Wednesday, February 15, Alex, Chloe, and I headed into the city to meet a smart, warm, fantastic realtor named Richie Herschenfeld, an appointment arranged by Barbara Fedida, to look at apartments. When I'd told Barbara that I needed to get my kids out of that apartment, she had launched into action by connecting me with Richie, with the promise that, 'He'll take care of you. He's amazing.'

Richie Herschenfeld made it worth the trip. Barbara Fedida had filled him in on our situation so that we didn't have to; and he took incredible care of us, treating us with kid gloves and compassion as he showed us some great affordable apartments he'd already arranged for us to see."
Testimonials
"We couldn't have had a better experience working with Richie. He was so engaged, professional, knowledgeable, and personable. He took the time to figure out what we were looking for and only showed us apartments in that scope. He walked us through the whole process from viewing to close with the upmost professionalism. We'd highly recommend him to anyone!
Raeka D. "

"Richard was excellent thorough out the whole time . Extremely professional and lovely to work with.
Barbara Z. "


Richard Herschenfeld's Listings