Experience
Awards
• Top 10 Agent Team in San Francisco (WSJ)

• Top 250 Agent Team in US (WSJ)
Specialties
• 17+ years in real estate sector: redevelopment, city design review committees, historic preservation of landmark buildings
• Recognized with 10+ awards for creating strategies and best practices that increase property values for owners of historic properties
• Service on 10+ non-profit boards over 20 years
Education
Lehigh University, BA, Economics and Urban Studies
UCLA, Graduate School of Architecture & Urban Planning
University of Pennsylvania, Graduate School of Design
Harvard University, John F. Kennedy School of Government
About Rob
In the summer of 2016 when Compass launched in San Francisco, and invited the most successful agents in town to join, I was thrilled to be included.
I've worked in the real estate sector for 20 years and across six states. 
Over the years hundreds of real estate investors have relied on my analyses and advice to make sound investment choices. 
Deploying this accumulated expertise on your behalf is my privilege. 
Buying and selling real estate doesn't have to be stressful, even in San Francisco. As your advisor we'll work at your pace—fast and furious or discerning and deliberate. We will develop the best strategy to get you what you want. And you get to massage the timeline in a way that works best for you. My goal is to help you attain a high level of confidence in our home selling or buying process. When you are confident, and well-informed, you're decisions should be intuitive and easy. 
I subscribe to the concept that "you are nothing if you are not your word." So operating at the highest level of integrity is how I add the most value to our engagement. I keep my appointments, arrive on time, communicate as frequently as you'd prefer, and keep my word. (Is there really any other way to live?)
Most of my clients join my circle of friends after a deal is complete. I treat clients like family and enjoy adding value to their lives however I can. As your fiduciary I operate from a place of generosity and abundance. And a smooth transaction without costly surprises is always the goal. If you need it, I will introduce you to other trusted professionals you may need to prep your home for sale or renovate after you purchase—contractors, architects, designers, and craftsmen.
Trained as a city planner, I've been an local government agency CEO or non-profit executive director four times before choosing to focus on real estate transactions full time. I worked for a dozen years in the economic development and historic preservation sector, helping neighborhood organizations pool their resources to save historic buildings, revitalize sleepy Main Streets, and improve property values in neglected and distressed districts. I've helped indie retailers and restaurateurs launch or retool their business plans. In this capacity I've also served on a variety of public/private boards and committees: architectural review, facade design review, parking commissions, and permit appeals. 
In addition to real estate I am passionate about philanthropy and have served on several non-profit boards. As you embark on this journey to buy or sell a home, please remember those that haven't a place to call home. Consider giving regularly to local charities that serve our local homeless; they are a critical part of the economic ecosystem that uplifts the least fortunate among us. Miracle Messages is my local favorite (www.miraclemessages.org).
Finally, I dabble in several life extension activities (exercise)—surfing, CrossFit, climbing, hot yoga. But I frequently balance those with lower pain-producing actions like golf or my almost-famous "educational tours" of wineries. I love taking clients up north for private tastings and celebrations. We have a blast (and you may learn something about wine too!)
I look forward to earning your business and representing you in your next real estate transaction. Book a time to chat with me here: 
https://calendly.com/sf_rob/chat

Cheers, Rob

Spotlight
83 McAllister Street #502, San Francisco, CA 94102
A beautifully-restored landmark, one block to Hastings, the Book Concern Building blends classic architecture with contemporary loft-style living. This top floor loft-style condo features open interiors, a big skylight & 14' ceilings. An industrial yet warm aesthetic, the home features wood floors and stainless steel finishes. Just one flight up to the landscaped roof deck with views of the city and the famous Beaux Arts architecture of this historic neighborhood. Amenities include hi-speed internet, fitness room, community study lounge, laundry room, and elevator with abundant bike parking in a secure storage area. An iconic location just blocks from Union Square, gyms, coffee, theatres, transportation, tech companies, restaurants and shopping. Several garages nearby offer monthly parking leases. More: https://www.83-mcallister-502.com/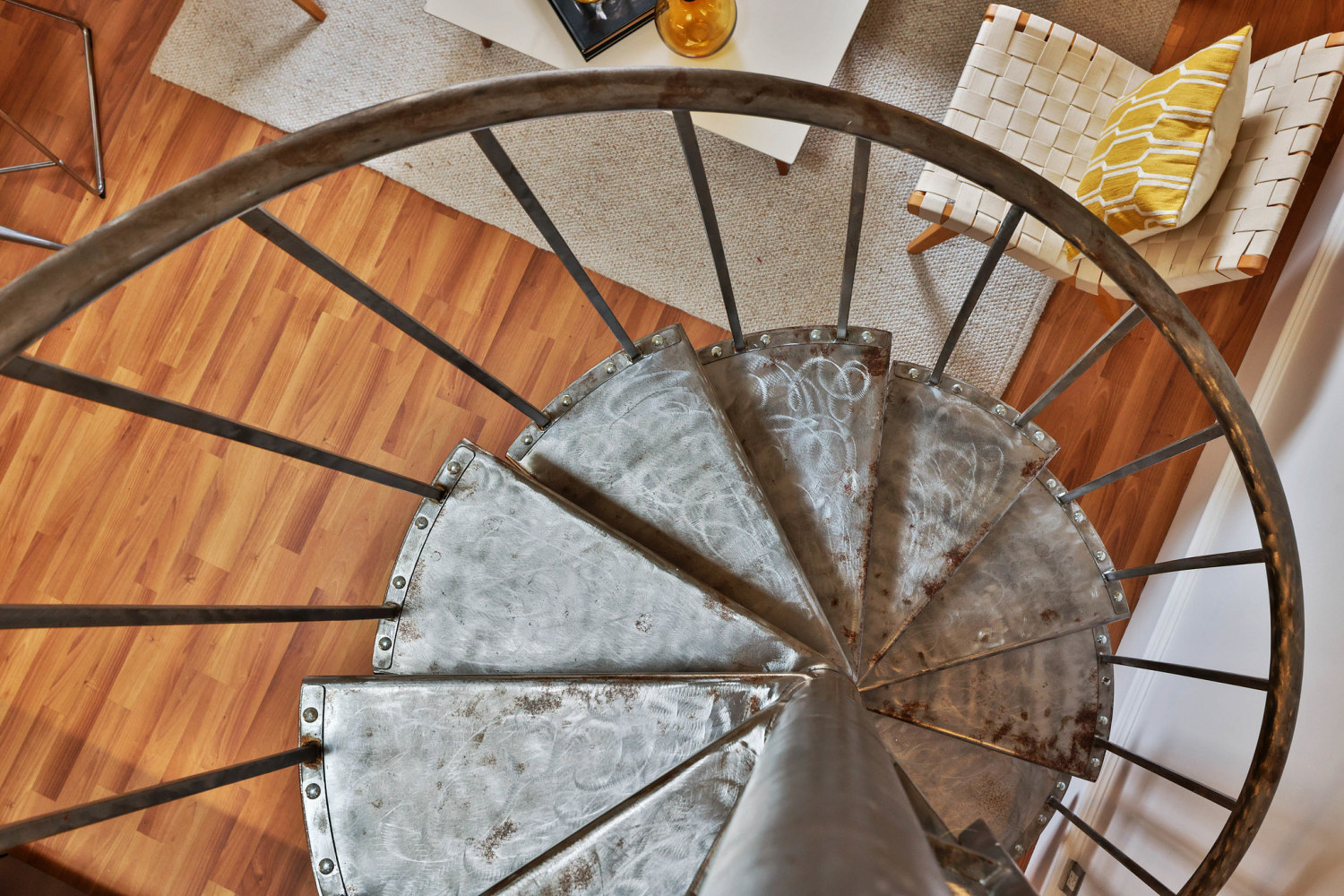 Rob Edwards' Listings
Listed By Compass
VIRTUAL TOUR
Open: 7/31 10:30am - 12:00pm