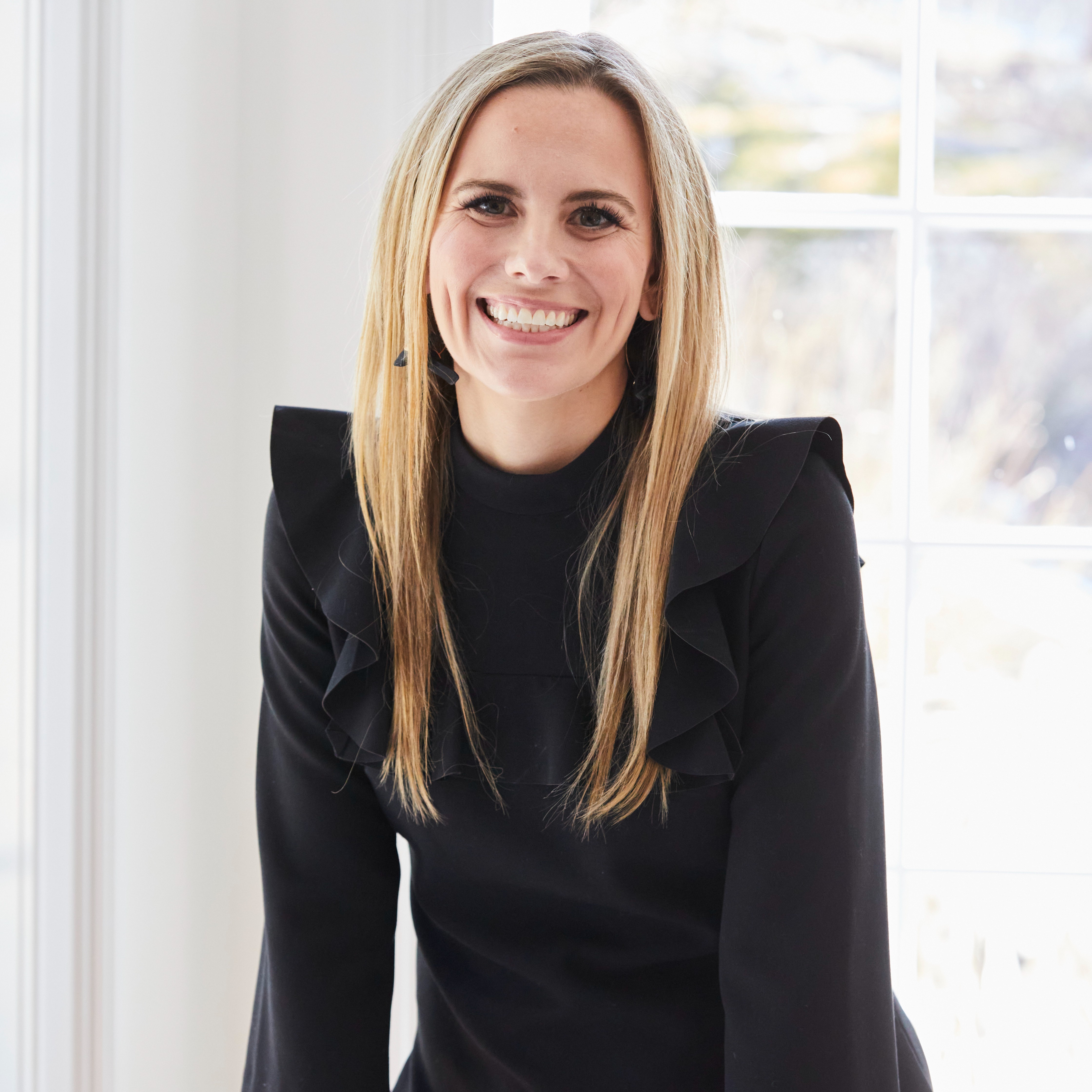 Robin Halsey, Pinnacle Team at Compass
Licensed Real Estate Salesperson
Specialties
First Time Home Buyers, Sellers, Investors, Creative Marketing, Exceptional Properties, Waterfront & Beach Area Specialist


About Robin
Robin Halsey makes real estate dreams a reality with a client-focused approach backed by sound financial analysis. She is a true advocate for buyers and sellers who praise her expansive market knowledge and responsive service. Steadfast and determined, Robin ushers clients to their unique goals while making the process as fun and enjoyable as possible, believing that people are always more important than transactions. With a hyper-local point of view, she specializes in serving buyers and sellers in Lower Fairfield County including Darien, Rowayton and New Canaan.
Strong ties to real estate underpin Robin's entire professional career. Before becoming an agent, she worked in corporate finance restructuring, specializing in large-scale real estate companies. Robin also helped build a real estate crowdfunding startup, but her long-term goal has always been to work in residential sales. Today, as a proud member of the Pinnacle Team at Compass, Robin thrives on leveraging her impressive background in finance and analysis to help clients navigate their most significant investment — the purchase or sale of a home.
Robin knows a thing or two about moving and finding the perfect home. Her own travels have taken her from her hometown of Kansas City to Los Angeles and Charlottesville, Virginia. After a stint in New York City's Long Island City neighborhood, Robin and her husband made their home in Rowayton before settling down in Darien. Today, they love spending time with their three children at the beach, hosting friends at their pool, boating, needlepointing, and exploring the gorgeous New England coastline. Robin is active in the community having served on the boards of the Rowayton Parents Exchange and Tokeneke Elementary PTO.
Client Testimonials
Scroll down more
" ★★★★★
"We really looked to Robin has so much more than an "agent" she was really a partner for the last few years as we thought through selling and buying. She was patient and informative while we were still determining when/if we would sell. And when we did make the decision she was fast on her feet getting us on the market and getting us an accepted offer quick. And when we bought in a very hard market her local connections is what allowed us to find our PERFECT home. Could not recommend her more." - Natalie Landry, Wilton Buyer

★★★★★
"We first met Kelly and Robin on the phone as we arranged a summer rental. Their dedication to finding the property that matched the client was palpable from the moment we spoke. A rental property turned into the desire to find a second home. Each one of them searched tirelessly and spoke to us repeatedly to create a sense of our needs and desires and establish a plan to find the house that fit for us. The process had some hiccups, yet both Kelly and Robin were consistently calm, patient and supportive; they remain steadfast in their confidence that they would help us find the right house for us, even when we weren't always sure what we ourselves wanted They continued to ask questions to guide us, which allowed us space to grow and make decisions with thoughtfulness. Both Kelly and Robin provided solid, reliable and honest input from their individual experiences, and they clearly would have rather had us forego a purchase than see us buy something that they knew wasn't really right for us – there were certainly no high pressure sales tactics when it came to our dealings with them – quite the opposite. The process of purchasing a home with Kelly and Robin is a powerful one as we met two individuals with a high level of professional integrity. We have a beautiful new home and have gained two reliable new friends in the process."

★★★★★
"Robin was a trusted advisor us throughout the entire home buying process. She introduced us to Rowayton and everything this unique community has to offer. Robin found us some wonderful houses, objectively helped us assess options, and navigated every bump we might hit on the road to closing. At no point did we feel like she was sales-y or pushing us to compromise. She understood our needs and was a strong advocate us through a particularly challenging transaction. We absolutely love our new home and neighborhood, and have recommended Robin to all our friends." - Johanna

★★★★★
"My husband and I were fortunate enough to work with Robin on the sale of our home as well as the purchase of our new home. Robin is incredibly hard-working, thoughtful, and honest. She goes above and beyond to make the buying/selling process smooth and stress free. In addition to being a skilled professional, Robin is an amazing person, going so far as to drop boxes on our front step knowing we were juggling packing with caring for a young baby. She truly cares for the people she works with, and was so invested in helping us with our sale, and then finding us the right house on the purchase side. Robin is a creative thinker who is able to navigate challenging negotiations with ease. She's never pushy and has a calm, reassuring nature that made an intimidating and sometimes emotional process for us so much easier. We are so grateful to have worked with her!"

★★★★★
"We were so impressed with Robin and her market knowledge, thoughtfulness and responsiveness. As first time home sellers, we had no idea where to even begin, and Robin managed to make the process both seamless and stress-free. We would highly recommend her to anyone considering selling or purchasing a home. She's knowledgeable, thoughtful, and most of all, she cares about those she represents."

★★★★★
"Robin is the absolute best! Even before we had arrived at the ultimate decision to sell our home, Robin was a source of solid counsel. She never once put pressure on us and was always ready to talk through our options fully armed with the market knowledge to help us arrive at an informed decision. Not only does Robin have a firm grasp of the local market but she also has a hands-on approach to preparing/staging a house for sale. She wasted no time in getting stuck in to help me get the house ready and was willing to be as involved as I felt comfortable with (which turned out to be very involved!). She went above and beyond at every stage of the process. Her professional, organized, knowledgeable and honest approach made us feel comfortable and confident with her as our realtor. I truly felt that she was motivated by our best interests rather than the sale itself. She is one of the most pleasant people you will ever come across and she approaches every task with a sense of calm, ease and patience. Her pleasant, organized and friendly demeanor turned a typically stressful process into one that was actually quite enjoyable. Thanks to her efforts at every stage of the process, we found ourselves with multiple offers and went sale agreed, above asking price, within a week of listing our home. I truly cannot recommend her highly enough." - Ciara

★★★★★
"We met Robin at an open house and liked her instantly. She has a friendly, calm, clear and direct approach that made us feel comfortable and confident with her being our realtor. I always felt Robin was looking out for our best interest instead of just trying to make a sale. My husband and I moved from Brooklyn to Rowayton with our one year old daughter and I had many questions and concerns about schools, community, and just how hard it would be to make this huge life change. Robin was there to help us through every step. She helped us find our first home and we cannot recommend her enough!" - Jane

★★★★★
"Robin was perfectly right sized throughout each step of our home buying process. She approaches each stage and task, no matter how big or small, with consistent dedication, thoroughness and expertise. Before we were ready to start looking, Robin was there as a resource with great local insights and feedback as we got to know the different areas. Robin has the rare combination of being someone has been authentically immersed in the community for a number of years while also having the experience of not being originally from the area and living other places. My husband and I are both transplants to the NYC area and it was incredibly helpful to share that experience with our realtor. She never once put pressure on us or overstepped and was always ready to meet us where we were at with helpful and detailed information that enabled us to make the best decision possible. She went above and beyond throughout the process because that is the type of professional she is. Her work ethic and genuine desire to provide her clients with the best possible outcome for their individual needs is at the center of everything she does. We've been in our new home almost 6 months now and have never looked back. It was a joy to work with Robin from start to finish and she is at the core of why we had such an ideal outcome in purchasing our home." - Mary

★★★★★
" Robin has been immensely helpful in my family's search our forever home. Her calm demeanor, attention to detail and professionalism have turned a stressful process into something enjoyable. She is honest, organized and very knowledgeable about the area (we specifically are looking in Darien and Rowayton). She has worked around our difficult schedules for viewings and is incredibly efficient. She has also been extremely patient with us and she continues to keep us updated and abreast of the market while not pressuring us in any way. I highly recommend Robin, she is truly a pleasure to work with!" - Emily



​​