Sam Augustine
Broker Associate
Revenue
$200M + since joining
150 + closed transactions since joining
Awards
#1 Carbondale and Basalt Broker in 2020 and 2021
Real Trends #21 in the state of Colorado for 2020 Sales volume
Winner of the Aspen Times "Best Male Realtor" in 2018
Ranked top 25 brokers in the Roaring Fork Valley for 2019, 2020, 2021
About Sam
Sam Augustine has emerged as one of the top producing brokers in the Roaring Fork Valley. In the last 24 months, from Aspen to Carbondale, Sam has closed over 100 transaction sides and over $140M in sales. His knowledge, work ethic and passion for the area add tangible value to his client's real estate experience. It's why he is one of the most talked-about, trusted, and sought-after brokers in the valley
He is consistently ranked within the top 20 brokers in the Roaring Fork Valley and amongst the top 25 brokers in the state of Colorado, #1 agent in Carbondale/Basalt for combined sales volume in 2020 and 2021. (Aspen/Glenwood MLS) Sam represents the Park Modern Development in Basalt, designed by Lipkin Warner which is arguably the most sought-after development in the mid-valley. 
Sam's dedication,  enthusiasm, and work ethic make him a sought-after agent by many buyers sellers throughout the Roaring Fork Valley.  A highly motivated individual, with especially well-honed interpersonal skills, Sam is the perfect candidate to not simply sell real estate but more importantly to sell the lifestyle experience in the Aspen area. Sam's knowledge of the slopes (an avid skier and hiker) and rivers (a certified fly-fishing guide) provide him with an in-depth knowledge of the benefits of living in the Aspen area while fully benefitting from the advantage and excitement of ownership.
Client Testimonials
Scroll down for more
★★★★★
"Sam is an exceptionally professional real estate agent, I needed to move quickly and Sam helped me get a full asking offer on my home! I was extremely impressed with his knowledge of the industry and customer service."John S

★★★★★
"We had a great experience with Sam Augustine as our agent.  He was very proactive and conscientious throughout the entire process.  He helped us to find what we were looking  in the right price range.  This was a new experience  us and Sam guided us from the opening offer to the closing.   He is very knowledgeable about the real estate in Aspen, Basalt, and Carbondale.  Sam worked hard  us and made the process a very positive one."Ken M

★★★★★
"Sam is very enthusiastic, knowledgeable, personable and responsive. We couldn't be happier with the service we received. We were kept in the loop on information all along the , including after closing to see if we needed anything. Customer service was excellent, and we will continue the working relationship and have gained a friend as well."Peggy Z

★★★★★
" Sam was very professional and pleasant to work with.  He takes initiative to get all questions answered quickly and efficiently.  Being out on the East Coast I always felt total confidence that Sam would deliver.  Sam continuously kept us up to date and checked in regularly.  After being in Real Estate Sales myself for 20+ years, I have to say I'd like Sam to be working with me, and would be comfortable referring him to my best clients."Debbie V.

★★★★★
"Sam helped my wife and I sell our first home to buy our dream home and he exhibited professionalism, knowledge of the market and was courteous and communicative throughout the entire process.  It made the buying and selling as seamless as possible.  I would highly recommend Sam to anyone for the  facilitation of buying or selling any property in the Roaring Fork Valley."Whit W.

★★★★★
"When selling a home I look for a person with knowledge and expertise of the area. While not being familiar with the area I spent time talking to many agents. One agent impressed me with his responsiveness, knowledge, professionalism and experience. Sam has gone above and beyond my expectations. I highly recommend that you consider Sam for the sale or purchase of property in the Roaring Fork Valley." Mike

★★★★★
"I am writing to express my sincere thanks and appreciation to Sam Augustine who helped my wife and I sell two properties, and purchase a Single Family Home that we have been searching for, for a year.  Sam listened attentively to our wish list and was a always available when we had questions or concerns.  Ultimately, Sam helped us to achieve our dream of purchasing a Single Family Home in the Mid Valley within our price point which we are thoroughly enjoying. I would recommend anyone wishing to use a Realtor that is compassionate, understanding and available at a moments notice to consider utilizing Sam's services.  Best wishes and thanks. " Chris, Sherry and Ladybug

★★★★★
"Serious minded professional with 100% knowledge of the market and various other professionals in the local market, to make the complexities of a transaction very smooth." Kirk and Kathy, Buyers
Spotlight
229 Midland Unit #1
Prime commercial real estate has always been and continues to be a great long-term investment. Located on the Frying Pan River in the heart of downtown Basalt, this architectural masterpiece is the quintessential blend of form and function. Set on the second floor of this free-standing building, this is a unique offering of a 783-square-foot commercial space featuring a balcony overlooking the Frying Pan River, ample parking, and an abundance of natural light in a setting impossible to replicate.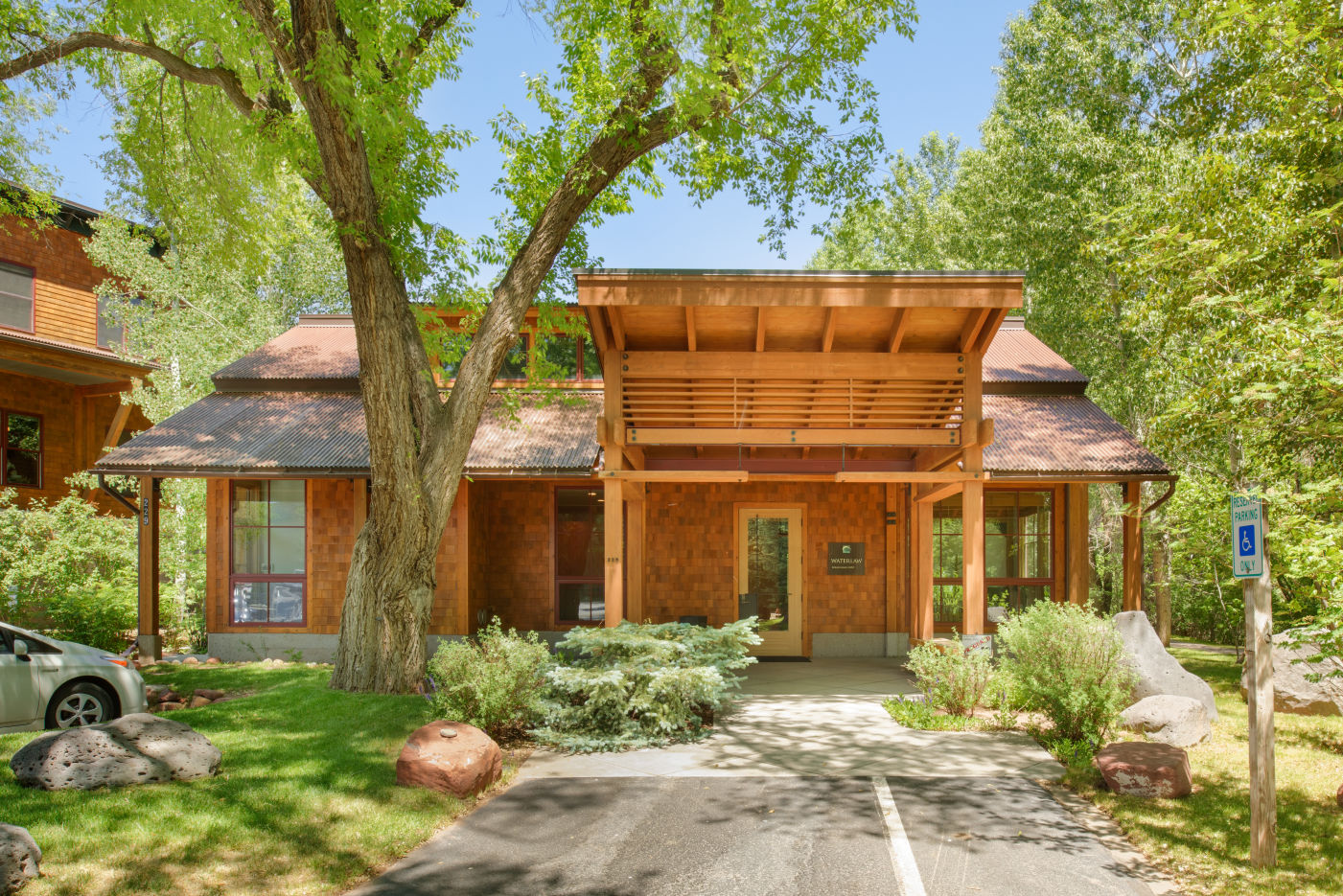 Spotlight
229 Midland Unit #2
Prime commercial real estate has always been and continues to be a great long-term investment. Located on the Frying Pan River in the heart of downtown Basalt, this architectural masterpiece is the quintessential blend of form and function. Set on the second floor of this free-standing building, here is a unique offering of a 986-square-foot commercial space featuring a balcony overlooking the Frying Pan River, ample parking, and an abundance of natural light in a setting impossible to ever replicate. Air Exchanger; High-Efficiency Furnace