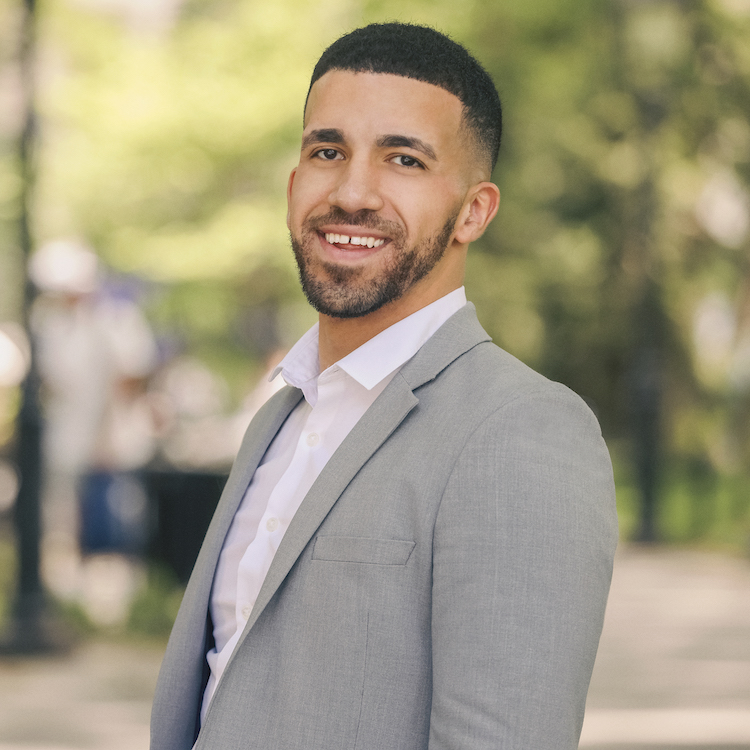 Sam Saad
Licensed Real Estate Salesperson | Licensed as Osama Saadaldiz
Specialties
Client Testimonials
Scroll down for more
​ ★★★★★
"I felt lucky to have Sam as my broker. Apartment hunting was chaos as places kept going 30 percent over asking in bidding wars. Sam helped me secure a sun-lit two-bedroom apartment in Jersey City. Professional and personable, he had the answers to all of my questions about the building, neighborhood, and rental market at his fingertips. Rather than present me to the landlord as a simple list of financial statistics and ask me to up-bid significantly to get the apartment, he presented my story and convinced the landlord to consider me as a full person and not just a financially credible one. He went the extra mile for me. When I move again, Sam is going to be my first call. - Yash Jhaveri "

About Sam
New Jersey real estate professional Sam Saad delivers a people-focused, solution-oriented approach to buying and selling that prioritizes exceeding expectations and making the entire process enjoyable. He's a fantastic listener and a clear communicator. Sam takes great pleasure in getting to know people, and he's proud to make sure their most significant financial transaction is well cared for. Sam believes deeply in the Story Residential team's mission of acting as advisor, educator, negotiator and advocate during all phases of the process.

Before real estate, Sam honed his people skills and marketing talent, working in web development and hospitality. As a bartender, he mastered the fine art of elite customer service in a fast-paced environment, a skill he relies on in the high-stakes real estate world. Sam's expertise in graphic design and online marketing is an excellent resource when it comes to perfecting sales listings. Meanwhile, his bachelor's degree in criminology and sociology has granted him a solid understanding of human nature
and the ability to produce creative solutions to complicated challenges. Whether Sam is earning top-dollar for sellers or finding the perfect home for buyers, his approach is thoughtful, attentive and meticulous.

As a longtime Bayonne resident, Sam is well-versed in Hudson County real estate specializing in serving the Bayonne and Jersey City markets. In his free time, he enjoys working out, traveling and working on his Jeep. Born in Egypt, Sam is fluent in Arabic.