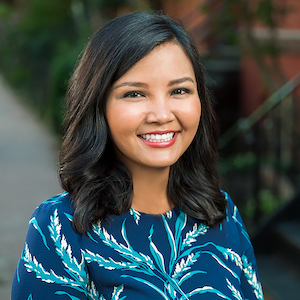 Sarah Brown
Realtor® | Licensed in DC, MD, and VA
Awards
Producer, Washingtonian 2019
Specialties
Buyer's Agent, Agent
Licensed DC
Client Testimonials
Scroll down for more
"I cannot thank Sarah Brown enough for her assistance with the of my . She stepped without hesitation when I was going through an insanely difficult process quite literally saved the day ( saved me money heartache). Even though the situation was extremely complicated prior her intervention, she never lost her cool even provided assistance the purchase of my even though she had nothing gain from that transaction. If you are seeking a compassionate, hard-working, generous real estate agent, you can't go wrong with Sarah! Thank you so much for saving the day(s)!" - Jamie

"Sarah was the absolute best only choice for helping us get our dream house. We had an unusual situation - we a popular house a great neighborhood called her at the last minute see if she could help us place an offer. It felt like a definite long shot, but with Sarah! She structured our offer so that it rose the while still protecting us. Her professionalism, reputation, hard work ethic, determination helped us get the . But that was only the beginning of the ways we benefitted from having Sarah help us buy our first . Truly, she becomes a partner teammate - so much of her strength comes from her high standards and her ability connect you her network of professionals. The inspector she recommended was so thorough. Need any other suggestions? She emails/texts you immediately. We were super impressed with her recs for insurance, general contracting, even interior design. Basically, Sarah is a smart hardworking business woman who takes joy in doing good for her clients. She was available helpful at every turn!" - Suzanne

"We had a great experience with Sarah. She is responsive, attentive, always thinking 3 steps ahead she always went bat for us. We trusted her wisdom expertise it got us through a complicated first-time buyer program record time. We cannot say enough good things about Sarah her mad real estate skills!" - Charissa Henry

"We used Sarah Brown as a realtor, she was amazing! We couldn't more happy with the service that Sarah provided us while searching for our the DC area. She went above beyond multiple times thoroughly exceeded our expectations when taking us through the process. When we first met with her, she was thorough, didn't sugar coat anything. She consistently answered all of our questions, kept us updated at all times. She was never too busy for us, or our questions, had an amazing team that made our offer creative competitive. The inspectors that she works with were very knowledgeable explained everything very thoroughly. Sarah works with great people, who cared about our needs our desires. They made us feel like we were their priority all the time. Sarah's team was awesome we can't recommend her services enough!" - Chris Katrina

"The phrase "above beyond" does do justice the efforts Sarah Brown went make the process of buying a as smooth as possible. My parents I could have been pickier clients. more than one occasion, Sarah navigated eased tensions, serving as both a therapist a real estate agent. She adapted our intense work travel schedule with patience compassion. rain or snow, over the course of 3 months, she showed us over 30 homes in *almost* every neighborhood in DC (we were picky!). She was patient, professional, thorough as she went over the pros cons of different types (condos versus single homes), as she walked us through every detail of the bidding process legalese. She served as an advocate only throughout the process of searching for buying a , but also stayed with us through the minor hiccup that arose in the aftermath. She single handedly helped us replace an HVAC system at no cost (that could have cost us over 10K). Buying a can be a stressful overwhelming process, but with Sarah we were blessed with only a real estate agent, but also a counselor, confidante, advocate, friend. My I are so grateful for her would strongly recommend her anyone buying or selling in the DMV." - Anamika

About Sarah
A native the metro DC area, Sarah considers it a joy a privilege do business in the that raised her. As the principal of her team, Sarah is committed providing her clients with the highest levels of customer service, advocacy, expert negotiation skills throughout every step of the - process. Sarah equips her clients with real-time data market statistics protect their best interests set them up for success.
With an eye for design an intuitive ability understand the buyer's mindset, Sarah knows how get a for the right price as quickly as the market will allow. She has a proven track record for selling homes at the right time. She is known for her persistent positivity, honesty, attention detail, commitment each task.
Sarah lives the Brookland neighborhood of Washington, DC, with her husband and two children. During her spare time, she enjoys volunteering at her local church, having dance parties with her kids, and perfecting her recipe for the world's best coconut cake.