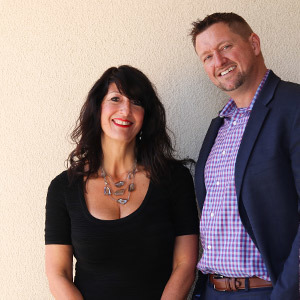 About
Sean Payne
Sean has been full-time Realtor for over 10 years and provides a luxury level of service to his clients. He has been a top-producing agent for most of his career, and while he works with all buyers and sellers, his specialty is the marketing using the latest technology to showcase properties. When selling a home, as Realtors, we are in fact selling a neighborhood, community and most important, a lifestyle.

A modern day Real Estate Consultant not only needs to know how to navigate through the sales process, but also needs to be an exceptional storyteller. Sean prides himself in knowing and using all the latest tech tools in an effort to create a story for your home, and make sure that story is put in front of the right audience.

From modern websites and social media, to video production, and latest virtual reality/ 3D tours, to the use of predictive analytics; every tech advantage will be leveraged to make his listings look incredible, and get in front of the correct target audiences.

Sean is currently a member of the National Association of Realtors (NAR), the California Association of Realtors (CAR) and the North Bay Association of Realtors (NORBAR). In 2010 he was selected as a "Future Leader" through NORBAR, where he was given the opportunity to interact with state legislators and advocate for increased homeowner's protection. In 2011, he was elected by his peers to sit on the council for the Petaluma Chapter of Realtors, then served as vice president in 2012 and president in 2013. Sean was named Petaluma's "Realtor of the Year" for 2013.

Sean is originally from Petaluma and it continues to be his home, but he markets and sells properties all over Northern California. Sonoma, Marin and Napa Counties are The Payne Real Estate Team area of focus.

Aside from working with traditional buyers and sellers, Sean specializes in ranches and land, investment properties (income producing, multi unit), as well as the listing of probate and trust properties.

Nieves De Martini
Nieves De Martini was born in San Francisco, then raised in Marin County. After attending Sonoma State University, she remained in Sonoma County where she has lived for over 20 years. Nieves has vast knowledge of both counties in regards to schools, recreation, transportation, activities, shopping, and neighborhoods, which has proven to be a tremendous asset to clients when purchasing or selling a home.

Having been a licensed real estate agent since 2004, Nieves has studied the changing market conditions and understands property values intimately. Sellers benefit from her guidance in the preparation of the home for market, recommendations pertaining to what pre-sale inspections are appropriate, and ultimately the in implementation of a strategic and aggressive marketing plan.

Buyers also gain advantages by using Nieves to represent them in their home search. She will schedule immediate showings of new listings, provide experienced counsel when writing an offer, and use sharp negotiating skills in order to secure the home of your dreams.

Nieves De Martini is a member of the Petaluma Chapter of Realtors, North Bay Association of Realtors, and California Association of Realtors.
The Payne Real Estate Team's Listings
The Payne Real Estate Team's Recent Transactions