Awards
One of Washingtonian Magazine's Top Agent honorees - 2015-2022
Compass Top Individual Agent & Top Small Team Awards - 2017-2022
Top 1.5% of agents nation wide according to Real Trends / WSJ
Washington Post 5 Star Agent - 2017-2022
Bethesda Magazine Best of Awards - Annual
Specialties
Luxury listings and Sales in DC, MD and VA
Areas We Specialize In:
Maryland 
Washington DC
Nothern Virginia
Client Testimonials
Scroll down for more
★★★★★
"Jack and Eric are without a doubt the most professional, responsive, and patient realtors on the market. As a first time home buyer, Eric and Jack initially got a solid understanding of what I was looking for, and took the time to thoughtfully help me seek out and purchase my first home. I started looking in January 2021 and purchased my home in July 2021 -- during that stretch, the market was incredibly competitive and Eric and Jack ensured I understood how to develop a competitive offer strategy that ultimately landed my first home in the midst of the difficult market. Regardless of market conditions, buyers or sellers market, Eric and Jack will ensure you have all of the tools, market research, and data available to make your decision and negotiate on your behalf. I highly recommend working with them - I will contact them when I'm ready to purchase a second home, sell my home, and recommend them to all of my close friends and family."
★★★★★
"Eric and Jack were SUCH a contrast compared to our disappointing first realtor. As first time homebuyers in such a competitive market, we were expecting this to be a long and difficult process with lots of disappointments. We were also long distance buyers in NYC unfamiliar with the DC area. From the time I contacted Eric, I was met with sincere kindness, optimism, and professionalism. I felt confident that we'd find our home with Eric's help and I was right! After a day of zoom house tours and a single in person visit, our offer was accepted (under asking/no inspection waiving in this crazy market)! Eric also referred to us a local lender who was extremely easy to work with and we closed right on time. I would recommend Eric to anyone and everyone! We will move back to CA in a few years and when it's time I will definitely be asking Eric to help us again! Thank you Eric and Jack!"
★★★★★
"My wife and I worked with Brendon to buy a home in DC during a sellers market. We knew which neighborhood we wanted to buy in but, given the conditions of the market, we weren't sure if we were going to be able to make it work or not. Brendon helped us define our goals and identify areas in which we were open to compromise. Thanks to his connections to the local market he was able to keep us up to date on upcoming properties, buying us time to make decisions. During the offer process he helped us build offers that allowed us to be competitive within the bounds of our financial constraints. Ultimately, thanks largely to Brendon's goal oriented approach, we ended up in a great house in our target neighborhood!"
About Shorb Fafoglia Group
We're proud to have assembled a group of agents who can bring more to the table than just "opening doors" for you. In today's competitive environment, you need agents that are extremely knowledgeable of the intricacies of each DC Metro neighborhood that you're searching in.
With 30+ years of combined real estate experience, our team of Realtors, Ellie Shorb, Jack Shorb, Eric Fafoglia, and Justin Kelley are passionate about their work and each client is handled with discretion and utmost care. Clients of the Shorb Fafoglia Group can expect a high-touch experience tailored specifically to their individual needs and skilled clerical support from our Operations Manager, Caresse Reid.
Our team prides ourselves on the systems that we have refined year over year to give our clients the best possible experience. At the Shorb Fafoglia Group, we believe in data-driven decision making, and our tech-focused tools provide our clients with all the knowledge and metrics we use to help them execute.  We live and breathe the DC market, and look forward to sharing our expertise with you.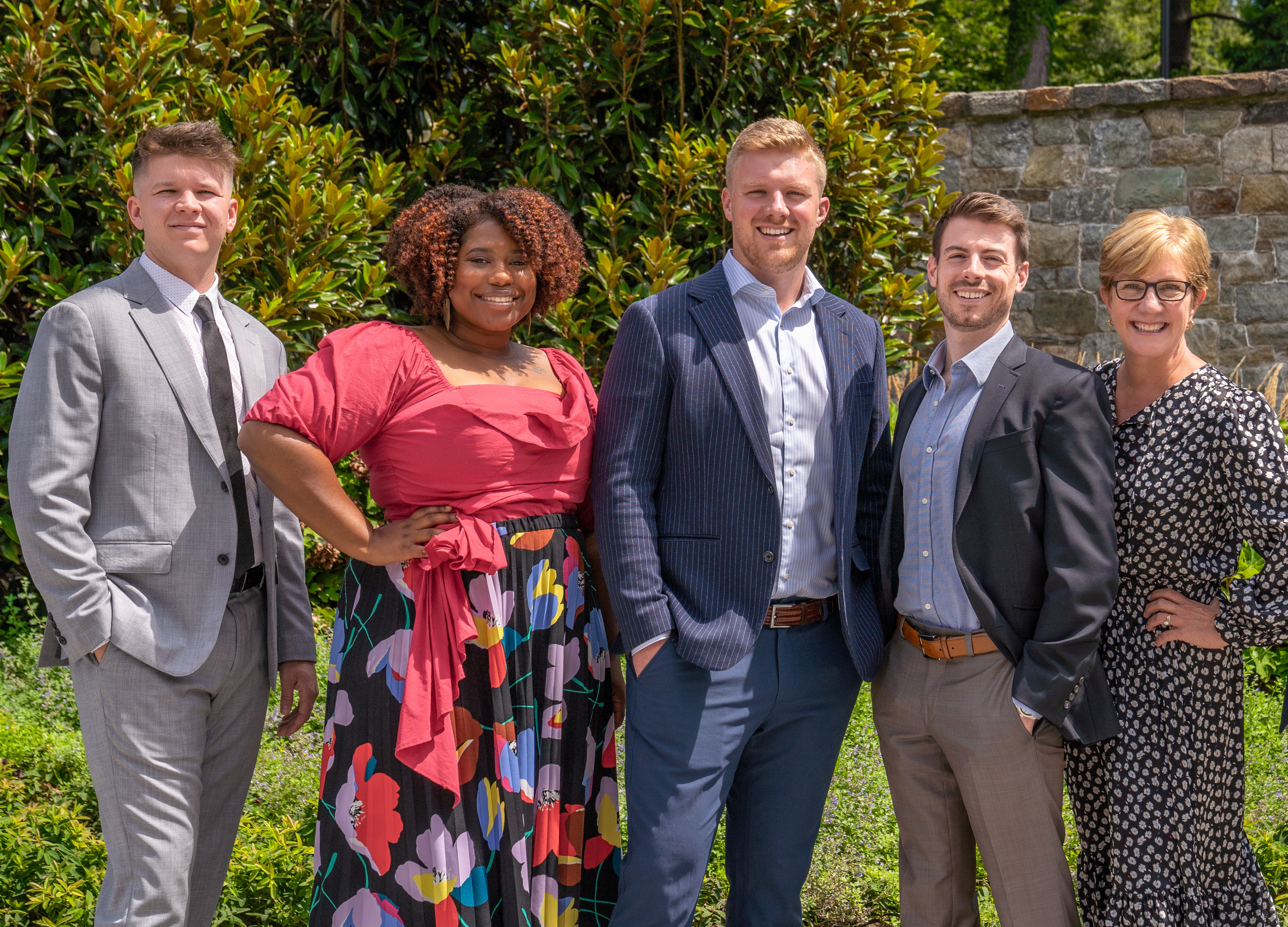 Shorb Fafoglia Group's Listings