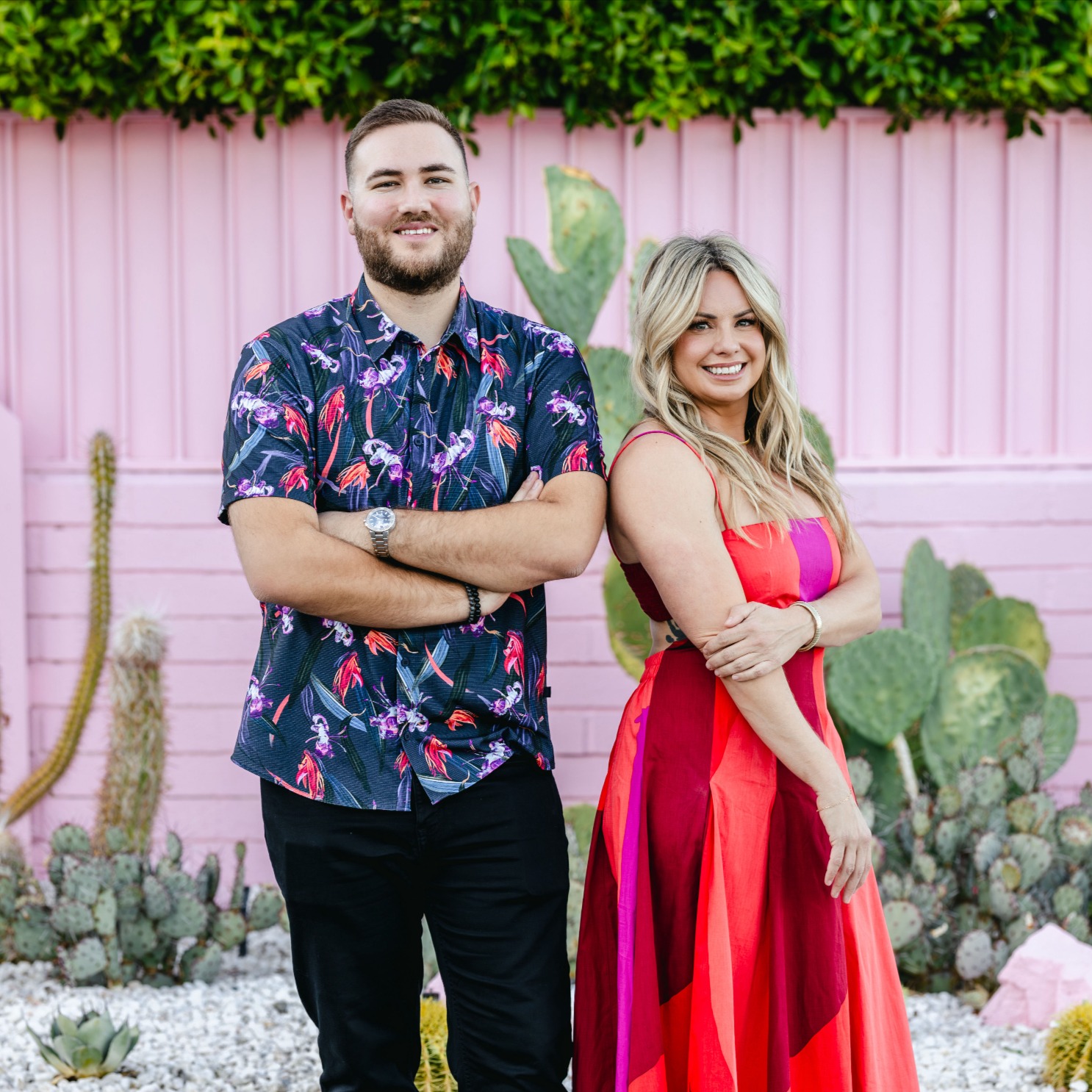 Stanton | Williams
Jacqulyn Stanton & Norman Williams | DRE# 01369783 / 02051057
Press
Client Testimonials
Scroll down for more
★★★★★
"The overall best thing that we say about Jacqulyn Stanton is that she is impressive in all aspects of her profession. From the first time we met her to our close of escrow Jacqulyn exhibited herself as a very honest and knowledgeable problem solving real estate professional who is highly motivated and has an engaging personality. Along with her hustle, tenacity, negotiating skills and problem solving mindset she enabled us to get exactly what we wanted. Jacqulyn was like the conductor of a symphony, coordinating the different players to make a successful transaction a reality for us. We couldn't be happier....thank you Jacqulyn." - Martin & Trish

★★★★★
"My ratings are based on JACQULYN STANTON… She was a great, NO BS Realtor that gave me her honest opinion. I needed her as my eyes due to living on the other side of CA needing a vacation place in Palm Springs.. All I asked for from the entire staff is that they make this easy for me… They did just that… Thank you Jacqulyn." - Don

★★★★★
"My wife and I worked with Jacqulyn for over 4 years when we first expressed interest in moving to the Coachella Valley. During that time, we went through some health issues and kept starting and stopping our search for a home. Jacqulyn remained patient and never tried to pressure us. She always kept in touch with us and showed us homes when we were able to come down to the Valley. When it was finally the right time, she worked hard to find us our home. She is a true professional and a joy to work with. If anyone is looking for a home in this area, look no further than Jacqulyn to help you." - Dennis

★★★★★
"Over the past years, I've had the pleasure to see Jacqulyn blossom into the magnificent real estate agent she is today. She is hard working, dedicated, knowledgeable and very professional.You will love her excellent customer service." - Veronica

★★★★★
"Jacqulyn patiently worked with us over two years time until we found the right property. She is conscientious, professional, informed, and has a great sense of humor. She is dependable and always keeps her promises. We highly recommend her without reservation. We love her!" - Don

★★★★★
"
Professionalism personified here in Norman Williams. Norm has multiple resources through his company and his own personal contacts established by living in the area for some 22 years. From responsiveness to problem solving you can expect the best. It is not easy to re locate from one coast to another, Norm understands all of this and demonstrates patience throughout the journey of finding your perfect home. Can not say enough about the service and authenticity of this professional realtor.
"
★★★★★
"
Norman Williams is simply the BEST! Responsive, diligent and follows up proactively. We bought a house in Indio but finding the right one was hard because we are CHEAP but he saw it through and was amazing. 6 months later, we still speak regularly and consider him a part of our family. Thanks Norman!
"
★★★★★
"
Norman has helped us so much in our home buying needs. He has been there every step of the way, helping us with everything from showing, escrow, maintenance, and meeting vendors. We are so grateful to have worked with him. The best, and very professional.
"
★★★★★
"
Norman Williams made my first home purchase extremely easy! His knowledge of the market, work ethic, "can do" attitude, and professionalism sets him apart from the rest. Any question I asked was answered with efficiency and was thorough enough for me to fully understand concepts I was foreign to before my home search. Even when I lost my job and the ability to purchase a property, he assisted me with continuing a search for when I got back on my feet. Norman is a genuinely good person and great agent! The resources The Pratt Group utilizes make the home search process feel custom tailored and attentive, I found properties I would have never seen if it weren't for Norman and The Pratt Group!
"
★★★★★
"
I am ecstatic with the service that my realtor gave to my wife and I for the purchase of our new home. I am calling Norman, "best in the valley" as a realtor. The reason that I say this is that he gave us lots of information and listened to my wife's desires on finding the right house. He did not push us and was always available. If I left a message he would always call back with in the half hour. Since we bought from afar, he did videos and uploaded them to youtube. When we were in town he would take us around and show many many houses. On our last day in town, he dropped everything and arranged a viewing when we found a house that went on the market three hours prior. He was helpful after the sale and followed up with loan professionals. We are extremely grateful for his service and I am recommending him to anyone. We have friends that might need a realtor, and he is number one on our list to recommend.
"
​
About Stanton | Williams
Individually, Jacqulyn Stanton and Norman Williams are multi-talented real estate experts with incomparable experience representing buyers and sellers throughout the Coachella Valley. Together, the two form a dynamic team that has built an enviable portfolio of clients who continue to refer them to others in need of professional guidance, complete transparency and an unyielding dedication to personalized customer service.

A Southern Indiana native, Jacqulyn has been a Palm Springs area resident since 1998. She earned her California salesperson license in 2003 and California broker's license in 2005. Jacqulyn beholds expert-level knowledge of the numerous residential communities and neighborhoods throughout the greater Palm Springs area, and she has mastered state-of-the-art technology, cutting-edge innovation and time-tested old-fashioned hard work to maximize her clientele's real estate experience.

Like Jacqulyn, Norman's knowledge of the Valley's broad spectrum of residential options is second to none. A local resident for more than 25 years, Norman has established a well-earned reputation for guiding residential real estate transactions with enthusiasm, commitment, optimism and experience. His successful track record has allowed him to develop long-term relationships with clients who appreciate his ability to learn what motivates and inspires them.

Stanton | Williams' Listings