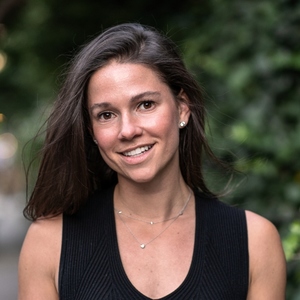 Stephanie Ellis
Real Estate Salesperson
Social Media
Specialties
Buyer's Agent, Listing Agent, Residential Homes, Condos, Short Sales, Investment Properties, First-Time Homebuyers, Relocation, Consulting
Education
Penn State University - Bachelor of Science, Bio-Behavioral Health
Client Testimonials
Scroll down for more
★★★★★
"I can thoroughly recommend Stephanie. She is truly five stars in all categories. My family relocated to Philadelphia from overseas and had very little knowledge of the local market and the process of buying property. Stephanie was patient, responsive and held our hand all the way through the process. I am amazed at her work ethic and dedication to ensuring that we found the right home. She has high local knowledge of the area. I can't thank her enough for her professionalism and have no hesitation on recommending her. " - Oliver

★★★★★
"Steph was a patient and brilliant realtor - as first-time homebuyers, these were qualities we valued highly. Very knowledgeable about intricacies of Pennsylvania state real estate law and helped guide us away from pitfall properties. She was always available to talk and kept in touch during our journey (we were in Texas during most of our house-shopping). Most importantly, Steph is a professional and a kind person, and gained our trust very quickly." - Luis

★★★★★
"We had the best possible experience working with Steph and I cannot recommend her highly enough. My husband accepted a job offer in the Boston area in mid-September and we needed to get our house sold quickly so we could complete the move from Philadelphia to Boston by the end of October. Steph met with us immediately, came up with a plan, worked with me to calm my fear and jitters, and we got our house on the market in just over two weeks. We got four offers within two days and accepted an offer within 72 hours of it going on the market. I was blown away with how Steph handled the pressure and met every challenge with grace and humor. We just went through settlement and when Steph called me with the news that it was completed I was honestly able to tell her that I could not have gotten through this experience without her. We will always be grateful to Steph for all her hard work and dedication, for her caring, compassion, humor, preparation, focus and drive. She is, quite simply, the best! "

★★★★★
"We had an excellent experience with Stephanie as we navigated through the home search and house buying process. We looked for over a year with her for the perfect place, in many Philadelphia neighborhoods and in the suburbs. Steph was exceptionally patient with us every step of the way - even though we constantly texted her and called her with questions, she was always kind, thorough, and accurate. We are first time home buyers, and weren't exactly sure what we wanted in the beginning - we changed our minds so many times! But Steph stood with us and advocated for our needs every step of the way. It was apparent in every interaction that she truly cared about us and supported us. In late April, she sent us a house in Bryn Mawr that we knew we had to go see. She got us in to see it first (before any other prospective buyers), just a day after it went on the market. We knew this house was "the one" after viewing it, and immediately submitted an offer. Although there were many other offers, Steph made sure we made the right moves to make us look the most appealing to the buyers, while still honoring our limitations and requests. We were not the highest offer in terms of money, but with Steph's help, our offer was picked! We are now so happy in our new home, and owe it all to Steph. We HIGHLY recommend her as a realtor if you are looking for a new home - she's the best of the best!"

★★★★★
"Steph was truly great. This was a difficult property to market as my Mom had occupied the house for 62 year with little updating over that time. Because of illness we needed to dispose of the contents, and the house, in a prompt manner. Stephanie was able to make valid objective recommendations for minor improvements and really did get a lot of traffic through in a short time frame, The neighborhood was limited but Stephanie was able to produce multiple offers. That proved monumental! Lastly, on top of this, in a nice way, Stephanie was expert at negotiating with the buyer, and his agent, and was very quick on her feet resolving the last minute issues that typically come up as settlement approaches. No doubt her personality really helped the buyer through it all. I am very happy with the experience and highly recommend Steph."


​
About Stephanie
Since graduating with honors from Penn State University in 2011, Stephanie's impact in the local real estate industry has been measurable. A lifelong Main Line resident and born 'connector,' Stephanie's extraordinary knack for matching clients to properties has quickly made her one of the most sought after brokers in town.

Over the past few years Stephanie has been focusing more of her business in the city, but her enviable rolodex of clients and associates, a lifetime in the making-makes her the natural choice for people relocating to the Main Line from their city homes and vice-versa. She's consistently able to harness the power of her database and deliver extraordinary results for her clients. Stephanie is a workout enthusiast, who lives in the Fairmount section of Philadelphia.