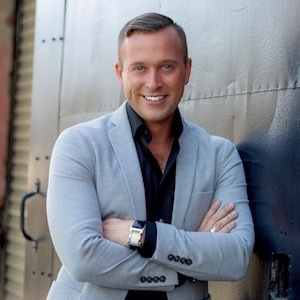 Stephen J Bartlett
San Francisco | East Bay | Marin | DRE#: 02006034
Experience
Specialties
Licensed Real Estate Agent since 2006
About Stephen J
Stephen joins the Domicile Team at Compass bringing more than twelve years of experience in the real estate industry. Utilizing the latest technology paired with focus and dedication to meeting every client's needs, Stephen is committed to delivering results on a personalized level. As a San Francisco resident and seasoned real estate pro Stephen is able to provide honest opinions of value utilizing his comprehensive knowledge of the market and years of experience.

Stephen began his career in New York where he quickly became a top agent closing more than 40 transactions each year. Following great success in residential markets, Stephen shifted his focus to the commercial development to oversee the expansion of a national retail portfolio working in markets throughout the country with international brands including Macy's, GAP, H&M, Uniqlo, Ulta and more.

Stephen's primary goal is help each client achieve their property goals whether it is selling their home at the highest possible price or navigating the competitive market to buy the perfect home. Stephen strives to deliver a structured an elevated experience for his clients during and after the purchase or sale process.

Along with his team, Stephen believes that you are entitled to the best real estate counsel you can get. Personal. Engaged. Strategic. Effective.

Testimonials
"Stephen Bartlett helped us find our condo in less than 45 days! He is a real estate angel! Buying in SF can be challenging, but Stephen made the process easy for us every step of the way. He was constantly sending us homes, going to open homes for us + with us and giving us. He was in constant communication, nothing fell through the cracks! He even put in an offer for us while he was on vacation in Paris. He cares deeply about his clients needs and does everything in his power to get you what you are looking for (and within your budget).
I couldn't recommend him more!" -Flora C.

"We were lucky enough to have Stephen help us through a recent home purchase and couldn't have asked for a better experience. He was friendly, knowledgeable and we always felt like he had our best interests at heart. At closing he also surprised us with several very thoughtful housewarming gifts and followed up to make sure everything was going smoothly with the move. Couldn't recommend Stephen more highly and hope to work with him again!" - Mike M.

"We had a fantastic experience with Stephen at Domicile. He figured out exactly what we wanted in terms of style and location right away. We found our perfect home on the 2nd bid and couldn't be happier! He was never pushy and was really fun to work with." – Caley H.

"Couldn't recommend Domicile more highly. My wife and I used them for a search in 2017 and found our dream house in Bernal Heights in an extremely tough market. How do they do it? They put an extremely knowledgeable, helpful, and easy to work with *team* (yes, a team) of expert agents to work for you helping you find the best of what SF real estate market has to offer. What else really sets them apart, beyond that, is that *they know how to close deals* when the time comes to offer. They are well connected in the market, and don't mess around. These guys rock -- look no further for SF agents. Thanks Julie, Shane, Shannon, and Stephen!!! We couldn't be happier in our new home :)" – Steven Z.
Stephen J Bartlett's Listings