Social Media
Instagram
Facebook
LinkedIn
Youtube
Client Testimonials
Scroll down for more
"We have been so happy that we chose Sue Nystrom-Walsh of Compass to sell our Los Gatos home of 30+ years. She made the selling process in an ever changing market much easier and helped us understand what was happening every step of the way. After our temporary 2020 relocation, Sue kept us apprised of the Los Gatos market; especially our neighborhood. When we finally decided to sell, she was ready. Within a week of our decision, the necessary repairs, fresh paint and all the inspections were complete. Sue handled and coordinated EVERYTHING. Our home was on the market within 10 days of signing the listing agreement. The amount of effort and time Sue put into our home selling process was unbelievable. We so appreciated her preparation, pricing advice, market knowledge and skill that kept the process on track. Her pricing strategy worked wonderfully as we had multiple offers over ask. She vetted each buyer, their finances and presented the offers highlighting the benefits of each. She has guided us through the sales process every step from accepting an offer to close. Sue has far exceeded our expectations and we made the right choice in an agent to guide us through our home selling experience. As my husband said, "Sue hit the over off the ball!" - Jenny

"Sue is a world-class exemplar of what a Real Estate Professional should be. From our very first meeting she has been so open, honest, friendly and helpful, it's almost hard to imagine in today's world. Her advice on upgrades, pricing, advertising, timing, communications, etc., etc., were totally spot-on making this very hectic time of buying and selling manageable for us. This was our first time moving in 30 years and we needed constant hand-holding. NO PROBLEM! There was Sue guiding and supporting and advising us each step of the way. We cannot imagine how this entire process could have worked out any better, thanks to Sue. - Ken and Joann W.

"Our home sold for over the asking price with excellent pre- marketing. We are writing to express our pleasure of working with real estate agent Sue Nystrom Walsh, who represented us in both our purchase of a new property in Monte Sereno and the sale of our home in the Blossom Hill Manor neighborhood of Los Gatos, totaling over $5,250,000. Sue was able to guide us through the entire process, from the extensive property search to making offers and eventually closing on our new property; as well as prepping, successfully pricing, promoting, showing and quickly selling our home for asking price with multiple offers. Sue is a well-informed, professional agent that makes her client's top priority. We have had experience working with real estate agents in other parts of the state and the country, and never have we had such a positive experience. Sue is the reason we are on our way to building our dream home, we could not have done it without her. To reiterate, we are nothing but pleased with Sue Nystrom Walsh and recommend her highly to everyone. She is savvy, personable and knows the Los Gatos and surrounding areas market inside and out. If you are looking for that agent who will go the extra mile, look no further. ; - The Millers - Monte Sereno

"Sue surpassed all my expectations as an agent. Everything went extremely smooth from the initial listing to the close of escrow. She was extremely professional and organized and knew how to handle a family trust transaction with 2 trusts and 6 beneficiaries. All the inspections , paperwork and negotiations were seedless. I would highly recommend Sue Nystrom- Walsh. " - Peggy and Family

"Sue and her team are nothing short of amazing. My husband and I both agree that we have never worked with someone --realtor, contractor, vendor, attorney, or other professional -- who is so responsive, patient, thoughtful, smart, and proactive as Sue. From the very first phone call through the purchase, she exhibited patience and professionalism. She worked with us as we made significant adjustments to our house search criteria, from city to size to price range. She was creative in identifying opportunities and in giving a realistic assessment of the market, of properties, and areas. Her expertise and knowledge of San Jose are unmatched! She's also a lot of fun to work with. An amazing individual -- we cannot recommend her highly enough! " - Sean and Scott

"Even during a pandemic, you made us feel confident about finding the right buyer. We are so pleased we trusted you with this unenviable task!!!! We can't thank you enough for your excellent negotiating skills and follow through. Thank you again LG…" " - R & J.

"Sue Nystrom-Walsh just helped me purchase my first home in the Bay Area and I cannot imagine a better realtor! As a first-time homebuyer, Sue was with me every step of the way. When others involved in the homebuying process were unresponsive or unhelpful, Sue would step in and get the job done. She is incredibly knowledgeable about the area and current market trends. She attended each open house prepared with disclosures she had already reviewed as well as comps for pricing. Her expertise and negotiating skills were instrumental in securing the home of my dreams at an excellent price in a highly competitive market. Even after the purchase was secured, Sue maintained constant contact to ensure escrow closed smoothly and I was fully prepared for the responsibilities of homeownership. I would highly recommend Sue to anyone looking to buy!"- ZACK

"
Nextdoor recommended Sue Nystrom Walsh's real estate business!! ~ What neighbors are saying:

Sue is such a caring an knowledgeable person. I would happily recommend her to any of my friends or family knowing that she would but their needs and concerns first. A truly honest and reputable person! Additionally, she volunteers a lot of her time to the Art Docents of Los Gatos. She is an asset to our community. And a pleasure to know!" - THERESA BRICKER

"If you are looking for incredibly knowledgeable local help in this crazy real estate market, I recommend working with agent Sue Nystrom Walsh. Sue helped me rent my house near downtown Los Gatos. She gave me advice on how to prepare and market the home, find and qualify high quality renters, and walked me through all of the legal requirements and paperwork. Sue made the whole process so stress-free for us, and was so pleasant and easy to work with! She helped us avoid so many pitfalls, and we truly could not have done it without her expertise." - ELIZABETH GREER

"Sue helped us buy our first house and we couldn't be happier. She was thorough, knows the Los Gatos market well & very helpful. We highly recommend her." - IRENE GUILBAUD-HAAIMA

"Sue is organized, knowledgeable and efficient. She is professional and a great communicator. She sold our home over asking. We think the world of her." GWEN & ART

"To Whom It May Concern: A little over a year ago, I was retiring as Chief Operating Officer of Morgan Stanley and beginning my next career as CEO of a Cyber-security company. As part of that transition, I wanted to purchase a great property in the San Jose area as an investment property to complement the family home that we already owned in San Jose. Sue Nystrom Walsh found both properties for me and was incredibly valuable throughout the search process, the purchase, and the setting up of the two properties after purchase. She is by far the best and most helpful real estate professional that I have ever worked with anywhere in the world ( and I have a lot of experience with real estate folks both in my personal life and in my professional life both at Morgan Stanley and previously as the CFO of Tishman Speyer, a large global real estate company). Sue's extraordinary commitment is demonstrated by the fact that she is still helping me with various aspects of improving the investment property over a year after the purchase and without any fees whatsoever. I recommend her as the best possible real estate professional, and please feel free to contact me directly should that be helpful so that I can add additional, well-deserved, praise if you are looking for properties in the areas that Sue covers.." - J.R.

"I recently purchased a home in Santa Clara using Sue Nystrom-Walsh of Compass to represent me. Sue was also the listing agent, and I met her when I went to see the open house.

I decided to use Sue to represent me as the buyer, even though she was also the listing agent. I am an experienced real estate buyer, and I believe Sue provided appropriate fiduciary advice to both the seller and the buyer. Sue acted in a very professional manner. She answered questions clearly and completely, and she independently provided information to me as the buyer that she felt was important to understand about the property.

In addition, Sue went out of her way to assist me with both completing the transaction and getting the house ready for occupancy. My husband and I have a busy schedule, and Sue arranged for the title company representative to come to our home for signing of the papers. Sue also provided all the contact information I needed to set up utility services. In addition, Sue arranged for multiple contractors to come to the house and provide bids on various things we want fixed or replaced. She even met some of the contractors at the house to explain what we wanted. We closed escrow on the house two weeks ago, and Sue is continuing to assist with contractors, including leaving the lockbox at the house so that we can provide access to the contractors.

If I were to engage in another real estate transaction, I would not hesitate to have Sue to represent me, either as a seller or a buyer." -J.B.

"We had a wonderful experience with Sue listing our Cupertino Condo and Santa Clara home. She is very knowledgeable with the real estate market in the bay area. She offered us her advice on the needed updates in the homes and provided experienced contractors to get the homes ready for sale. We ended up receiving multiple bids and Sue's expert negotiating ability got us over asking price. Sue went above and beyond our expectations. The entire selling process was effortless and she was such a pleasure to work with. A true professional!" - L & K Gufstaston


About Sue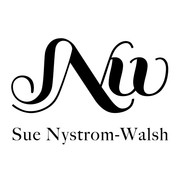 Sue Nystrom Walsh is a seasoned real estate agent with over 40 years of experience in Santa Clara and San Mateo Counties. Her vast industry experience includes owning a mortgage company and being a class four appraiser, giving her a unique perspective that few agents can match. Her extensive knowledge of the local towns and cities in both counties sets her apart from other agents, making her a valuable resource for clients looking to buy or sell a property.
Sue's success in the industry is driven by her strong negotiating skills, attention to detail, and customized marketing plans for each of her clients. She has a proven track record of closing deals year after year and has worked with clients from various backgrounds, including empty nesters, trustees, exectors, widows, and widowers. Sue's clients benefit from her deep understanding of the real estate market, which she has gained through her diverse roles in the industry.
Sue's commitment to her clients is mirrored in her dedication to giving back to the community. As a board member of The Art Docents of Los Gatos Elementary School District, Sue volunteers her time to go into the classroom four times a month, recruit members, and help with all aspects of the organization. She believes that volunteer work is a way of giving back to the community and has made it a part of her life.
In addition to her volunteer work, Sue leads an active lifestyle, which includes cycling, teaching boot camp twice a week to her friends, and entertaining. Her dedication to maintaining a healthy and active lifestyle demonstrates her well-rounded character and commitment to enjoying life to the fullest.
Sue's passion for volunteer work and maintaining an active lifestyle serves as an inspiration to others. Her commitment to making a positive impact in her community is a testament to her generous spirit and well-rounded character. Sue's clients benefit not only from her professional expertise but also from her dedication to making a difference in the lives of others.

. . . A Move Worth Making

AFFILIATIONS:
California Association of Realtors
National Association of Realtors
Senior Real Estate Specialist
Multiple Listing Service PRO
Art Docents of Los Gatos Elementary School District

WHY SUE AND COMPASS: 
Sue Nystrom Walsh and Compass provides clients with unparalleled local expertise, global marketing reach, and state-of-the-art technology, all while receiving one-on-one complete service throughout the entire transaction. Sue's commitment to her clients and her community has made her a highly respected and trusted agent in the industry.
Sue Nystrom-Walsh's Listings