About Sue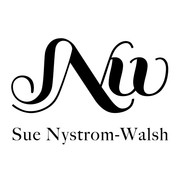 With over 38 years of experience as a broker associate, I have honed my negotiating skills while processing and closing each real estate transaction smoothly and successfully. Buyers appreciate my ability to match the right home to their specified needs and desires. Sellers and buyers alike value the attention to detail provided throughout their transactions and express gratitude for the dedication of an experienced agent. I take pride in maintaining a comprehensive working knowledge of all industry transaction documents, reports and disclosures. I believe in going above and beyond and, as a consequence, much of my business is based on referrals.
I have created a unique marketing plan for sellers which has proven to be one of the most innovative programs in the industry. I specialize in assisting sellers in the downsizing process in my capacity as a Senior Real Estate Specialist (SRES). I conduct seminars throughout the bay area called "Downsizing to Freedom" as well.
I have presented on Radio 360 1220 AM, the Wall Street Real Estate Channel where I have given advice to homeowners on how to Downsize to Freedom. I am an art docent for the Los Gatos Elementary School District, donating time teaching art concepts to parents on how to teach art in the classroom, as a way to give back to the beautiful community in which I live.
. . . A Move Worth Making
PLEDGE:
Excellent Communication Education for both Buyers and Sellers Exceptional Negotiating Skills Beyond Service Achieving Excellence Ultimate Concierge Service
AFFILIATIONS:
California Association of Realtors National Association of Realtors Senior Real Estate Specialist Multiple Listing Service PRO Art Docents of Los Gatos Elementary School District
WHY SUE AND COMPASS:
Expert local knowledge while reaching globally through marketing. Works with the highest professional vendors. Proficient in the current market status' and community projects. One on One complete service throughout the entire transaction. State of the Art Compass exclusive Technology and Social Media. Successfully closes transactions smoothly beyond both buyers and sellers satisfaction. Well known in the industry working with agents to meet our goals.
Client Testimonials
Scroll down for more
"Sue and her team are nothing short of amazing. My husband and I both agree that we have never worked with someone --realtor, contractor, vendor, attorney, or other professional -- who is so responsive, patient, thoughtful, smart, and proactive as Sue. From the very first phone call through the purchase, she exhibited patience and professionalism. She worked with us as we made significant adjustments to our house search criteria, from city to size to price range. She was creative in identifying opportunities and in giving a realistic assessment of the market, of properties, and areas. Her expertise and knowledge of San Jose are unmatched! She's also a lot of fun to work with. An amazing individual -- we cannot recommend her highly enough! " - Sean and Scott

"Even during a pandemic, you made us feel confident about finding the right buyer. We are so pleased we trusted you with this unenviable task!!!! We can't thank you enough for your excellent negotiating skills and follow through. Thank you again LG…" " - R & J.

"Sue Nystrom-Walsh just helped me purchase my first home in the Bay Area and I cannot imagine a better realtor! As a first-time homebuyer, Sue was with me every step of the way. When others involved in the homebuying process were unresponsive or unhelpful, Sue would step in and get the job done. She is incredibly knowledgeable about the area and current market trends. She attended each open house prepared with disclosures she had already reviewed as well as comps for pricing. Her expertise and negotiating skills were instrumental in securing the home of my dreams at an excellent price in a highly competitive market. Even after the purchase was secured, Sue maintained constant contact to ensure escrow closed smoothly and I was fully prepared for the responsibilities of homeownership. I would highly recommend Sue to anyone looking to buy!"- ZACK

"
Nextdoor recommended Sue Nystrom Walsh's real estate business!! ~ What neighbors are saying:

Sue is such a caring an knowledgeable person. I would happily recommend her to any of my friends or family knowing that she would but their needs and concerns first. A truly honest and reputable person! Additionally, she volunteers a lot of her time to the Art Docents of Los Gatos. She is an asset to our community. And a pleasure to know!" - THERESA BRICKER

"If you are looking for incredibly knowledgeable local help in this crazy real estate market, I recommend working with agent Sue Nystrom Walsh. Sue helped me rent my house near downtown Los Gatos. She gave me advice on how to prepare and market the home, find and qualify high quality renters, and walked me through all of the legal requirements and paperwork. Sue made the whole process so stress-free for us, and was so pleasant and easy to work with! She helped us avoid so many pitfalls, and we truly could not have done it without her expertise." - ELIZABETH GREER

"Sue helped us buy our first house and we couldn't be happier. She was thorough, knows the Los Gatos market well & very helpful. We highly recommend her." - IRENE GUILBAUD-HAAIMA

"Sue is organized, knowledgeable and efficient. She is professional and a great communicator. She sold our home over asking. We think the world of her." GWEN & ART

"To Whom It May Concern: A little over a year ago, I was retiring as Chief Operating Officer of Morgan Stanley and beginning my next career as CEO of a Cyber-security company. As part of that transition, I wanted to purchase a great property in the San Jose area as an investment property to complement the family home that we already owned in San Jose. Sue Nystrom Walsh found both properties for me and was incredibly valuable throughout the search process, the purchase, and the setting up of the two properties after purchase. She is by far the best and most helpful real estate professional that I have ever worked with anywhere in the world ( and I have a lot of experience with real estate folks both in my personal life and in my professional life both at Morgan Stanley and previously as the CFO of Tishman Speyer, a large global real estate company). Sue's extraordinary commitment is demonstrated by the fact that she is still helping me with various aspects of improving the investment property over a year after the purchase and without any fees whatsoever. I recommend her as the best possible real estate professional, and please feel free to contact me directly should that be helpful so that I can add additional, well-deserved, praise if you are looking for properties in the areas that Sue covers.." - J.R.

"I recently purchased a home in Santa Clara using Sue Nystrom-Walsh of Compass to represent me. Sue was also the listing agent, and I met her when I went to see the open house. I decided to use Sue to represent me as the buyer, even though she was also the listing agent. I am an experienced real estate buyer, and I believe Sue provided appropriate fiduciary advice to both the seller and the buyer. Sue acted in a very professional manner. She answered questions clearly and completely, and she independently provided information to me as the buyer that she felt was important to understand about the property.

In addition, Sue went out of her way to assist me with both completing the transaction and getting the house ready for occupancy. My husband and I have a busy schedule, and Sue arranged for the title company representative to come to our home for signing of the papers. Sue also provided all the contact information I needed to set up utility services. In addition, Sue arranged for multiple contractors to come to the house and provide bids on various things we want fixed or replaced. She even met some of the contractors at the house to explain what we wanted. We closed escrow on the house two weeks ago, and Sue is continuing to assist with contractors, including leaving the lockbox at the house so that we can provide access to the contractors.

If I were to engage in another real estate transaction, I would not hesitate to have Sue to represent me, either as a seller or a buyer." -J.B.

"We had a wonderful experience with Sue listing our Cupertino Condo and Santa Clara home. She is very knowledgeable with the real estate market in the bay area. She offered us her advice on the needed updates in the homes and provided experienced contractors to get the homes ready for sale. We ended up receiving multiple bids and Sue's expert negotiating ability got us over asking price. Sue went above and beyond our expectations. The entire selling process was effortless and she was such a pleasure to work with. A true professional!" - L & K Gufstaston


Spotlight
How Can Compass Concierge Increase the Market Value of Your Home?
Exclusive to Compass, our Concierge program helps you easily prepare your home for sale by fronting the cost of home improvements, repairs, painting, landscaping, staging and more so you can sell it faster and for more money without any out of pocket expenses to you. Whether you're facing basic wear-and-tear or your home requires more significant upgrades, Concierge has the power to transform a property — and the price it can claim.
Spotlight
Compass Bridge Loans - A solution to help you bridge the gap between the home you have and the home you want.
Compass Bridge Loan Services provides access to competitive rates and dedicated support from industry-leading lenders, with the exclusive option to get up to six months of your bridge loan payments fronted when you sell your home with a Compass agent.


Sue Nystrom-Walsh's Listings