About The Summers Global Team
Team Website

THE SUMMERS GLOBAL TEAM headed by Lee Summers, is a global network sales team serving residential and commercial real estate needs across four continents. The team consists of professionals throughout the world with an informed view of the global market. THE SUMMERS GLOBAL TEAM is uniquely positioned to cover real estate around the world covering all price points. No matter what city in what country, our team can provide their expertise and knowledge of the global marketplace.

Our marketing program is worldwide, technology driven and personalized for each client. For buyers, we provide informed information, travel to property visits and finalize the deal by working with accountants, lawyers and management companies creating a seamless experience. Confidentiality is always key from beginning to end. If one wants to buy or sell a property, THE SUMMERS GLOBAL TEAM will provide the worldwide experience and professional assistance to do so.
Spotlight
Lee Summers | Team Leader - New York & Europe
Lee believes in using her extensive worldwide network to its' fullest extent. She works with brokers and clients both nationally and internationally. With over 20 years of global real estate experience with Sotheby's International Realty, Lee brings her knowledge and broad network to market homes globally. Her clients have included European royal families, international art collectors and leaders in the business world. Lee is known for her travels throughout the world and her wide-ranging contact list. Lee Summers also heads THE SUMMERS GLOBAL TEAM, a global network sales team serving residential and commercial clients across four continents. The team consists of professionals throughout the USA, Asia, Europe, United Kingdom, Dubai and UAE with an informed view of the global market that covers all price points.
Spotlight
Eduardo Moriano | Team Agent New York & SGT Spain Head Office
In real estate, a serious work ethic and problem solving mind set are critical, according to Eduardo. He has perfected these qualities along with the tenacity, financial expertise and negotiating skills he brings to every deal. As a former lawyer for an investment banking firm in Germany and Spain, Eduardo negotiated multimillion dollar transactions. He also worked for a venture capital firm in Tel Aviv, Israel, was a development aid project manager in the Middle East, and a development aid consultant in Spain,and Brussels. Originally from Madrid, Spain, Eduardo speaks fluent Spanish, English, German, French and Hebrew. He holds a Masters in International Private and Public Law from Sorbonne University in Paris, a Ph.D in European Law from GW Goethe University in Frankfurt, and a Law degree from Universidad Autonoma de Madrid. His international experience living, studying and working in Spain, Germany, France, Israel and the U.S. gives him a unique global perspective and keen ability to understand a diverse clientele's needs. Whether you are relocating to New York from overseas or are moving to a new part of town, he will serve your needs with complete dedication and accountability to ensure that your goals are met.
Spotlight
Angelo Savioli | Network Advisor - Italy & SGT Italy Head Office
Angelo started his professional career in Arthur Andersen & co. management consultants in 1984 in Milan. In 1994, he was hired in ECS International, a 100% Société Generale financial company, and he moved to Rome as Director for central and south Italy. After this financial experience he entered the real estate market as head of a real estate business unit for an important accounting firm in Milan. He later decided to invest in the luxury real estate market and for that he operated the first Sotheby's International Realty Office in Rome as Owner and Managing Director. After the success of the Rome office, Florence and Milan offices were opened. Angelo sold his contract with Sotheby's in 2014 to dedicate himself to follow as advisor to important clients in their real estate investments in Italy. In 2019 he joined Palazzo Estate as managing director. Palazzo Estate is an international real estate agency with offices in Milan, Moscow, Como and Tuscany.
Spotlight
Lisa Summers | Team Agent - New York
Lisa Summers joined The SUMMERS GLOBAL TEAM with an impressive portfolio of accomplishments. A former Emmy winning TV Executive with CBS, she has resided in Manhattan, Los Angeles, Silicon Valley, Napa Valley and London UK. Now, she draws from a breadth of experience in luxury real estate and high-end hospitality, anticipating the needs of even her most exacting clients. Her expansive network enables her to open doors for her clients on all sides of the property equation whether you're looking to buy, sell, or rent. Lisa makes it a point to be involved and stay involved throughout all stages of the real estate process which has enabled her to obtain stellar results for her clients and build a loyal referral-based practice. She keeps up with market trends on both coasts and around the globe which has contributed to her real estate knowledge. During her expansive 15-year PR career, she worked with some of TV's renowned networks, fashion houses and hotels, including CBS's Entertainment Tonight, HBO, OWN: Oprah Winfrey's Network, Vogue Magazine, Hilton Hotels, Kate Spade and The Metropolitan Opera. She has been quoted in publications including USA Today, The New York Post, Crain's New York and The Wall Street Journal among many others. Born in London, England, Lisa grew up in Manhattan. She attended New York's elite private girls school Hewitt and studied business at the American College in London, England and holds a Bachelor's of Arts degree from American University in Washington, DC specializing in Communications and Business Affairs.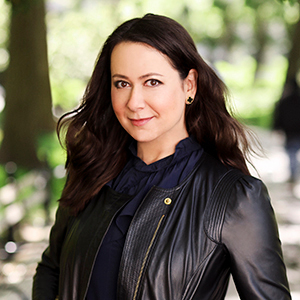 Spotlight
John Gicking | Network Advisor - The Hamptons, NY
John's 25 year track record in the Hamptons is an impressive one. As a selling agent, he was consistently in the top 2% of all agents nationwide at Sotheby's International Realty. John and Lee, SGT's founder and team lead, were real estate partners for many years when both were with Sotheby's. John joined the Compass leadership team in 2016 as co-manager of the Hamptons region to build out the prominent area. In 4 years, Compass Hamptons grew from 35 agents to over 150 with six offices spreading from Westhampton Beach to Montauk with top agents in all towns. In 2020, John followed his passion back to the sales side and became the newest addition to the Summers Global Team representing the Hamptons region.
Spotlight
Susie Hollands | Network Advisor - Paris & South of France
CEO VINGT PARIS & SOUTH OF FRANCE One of the trailblazers of the real-estate world, Scottish-born Susie Hollands founded her Paris-based property company, VINGT Paris, in 2003. Today, they are the leading agency in the French capital for the international community, helping busy clients from around the world to find their dream home in Paris, the South of France and now globally, specializing in the luxury market.
Spotlight
Philip Verzun | Network Advisor - Dubai & Europe
Philip Verzun is an International property Award-winning real estate broker with over 15 years' of experience. In 2008 while living in Dubai he founded VERZUN - a boutique real estate agency offering a limited sales collection of properties in the most sought after destinations, matching sophisticated clientele with exceptional homes globally. Philip has built-up an extensive worldwide network of real estate industry professionals that allows him regular and early access to property offerings and full assistance by on the ground experts. Philip is also a passionate Proptech entrepreneur: currently the CEO and Founder of Consorto - the first pan-European online marketplace for European commercial real estate. Proud father of two and a competitive golf and tennis player.
Spotlight
Sophie Panizzo | Network Advisor - UK
LONDON UK Sophie Panizzo is a Director at Argentum Property, a privately owned prime residential agency in central London. She has been working in central London for over 16 years. Having spent 10 years at Sotheby's International Realty, three of which were heading up the Chelsea, London office. Sophie has been involved with a large number of high-end important house sales in the most desirable boroughs of the city.
Spotlight
Liz Hogan | Network Advisor - Miami & Palm Beach, Florida
Consistently ranked as one of the top-performing agents in South Florida, Liz Hogan has helped customers buy and sell real estate throughout the Miami-Dade County market for over 15 years. Liz closed over $100M+ in both 2017 & 2018, and was ranked the #1 agent for Florida for both years. The Wall Street Journal/Real Trends ranked her #17 for the State of Florida and #178 in the Nation. Raised in Miami, she specializes in residential properties ranging from homes for first-time buyers to luxury custom estates, commercial properties, and leases. Liz services several Fortune 500 companies, private equity funds, family corporate offices and private businesses handling their housing and relocation needs. Customers look for Liz's insight, particularly on local market dynamics, her strong knowledge base of market statistics and investment and financial opportunities.
Spotlight
Peter Barkin and Mark Gilman | Network Advisors - Fort Lauderdale, Florida
Barkin-Gilman Group, which is the #1 team at Compass Florida, is proud to be recognized as the #1 team in Fort Lauderdale & #11 in Florida for REAL Trends America's Best (Team Rankings), as well as #167 nationwide (Sales By Volume) in this year's 2019 Wall Street Journal's REAL Trends 1,000. In 2018, Barkin-Gilman Group was honored amongst Compass Florida's Top 25 Producers. This impressive, leading team continues to achieve record-breaking sales, recording over $154 million in closed sales for 2018, and over $100 million each of the prior four years. Barkin-Gilman Group is three-time awardee of the Society of Excellence and Florida 100 and recipients of the South Florida Business & Wealth 2019 Apogee Award.
Spotlight
Luis Diez de Onate | Network Advisor - Portugal
Luis Diez de Onate is a Director at Argentum Property, a privately owned prime residential agency in central London. Luis has extensive legal knowledge and practical know-how working on legal transactional work in prime central London since he qualified as a solicitor in 2006. Because of his foreign background Luis has been able to advise international sellers and buyers the intricacies in transacting in London. Giving clients full confidence throughout the real estate and legal conveyance process.
Spotlight
Irina Zharova-Wright | Network Advisor- Moscow & St. Petersburg, Russia
Irina Zharova-Wright and her SESEGAR team is an established leader in the areas of high-end real estate brokerage, development consulting, property and resource management, as well as financing. During the last 15 years, she has acquired a solid reputation in the Moscow and St. Petersburg regions. In addition, she has developed international relationships engaging in real estate projects in the UK, France, Italy, Israel, Spain, Turkey, Ireland, Greece, Switzerland, Montenegro, and the United States.
Spotlight
John Green | Network Advisor - United Kingdom & France (Commercial)
John began running a multi-family office largely for HNWI's and institutions in CIS countries, catering predominantly to their commercial real estate investment needs in Western Europe. John particularly specializes in UK and French commercial real estate. Green Intermediary LLC
Spotlight
Payton Stiewe | Network Advisor - San Francisco, California
Payton focuses on real estate in SF, Marin and the Silicon Valley areas. The Payton+Binnings team is one of the Bay Area's most successful agent teams, consistently ranked among the top-performing agents in San Francisco and Marin. Payton, who was raised in Germany before relocating to the U.S., started his career as a Realtor representing Sotheby's International Real Estate in 2002 after helping launch three successful high-tech startups. As a business development strategist and general manager for When.com, Evite.com, and Expertcity.
Spotlight
Marcus Gondolo-Gordon | Network Advisor - Greece & UK Countryside
Marcus comes from a strong property background that was formed in the Greek islands where he ran his luxury real estate business for a decade. He returned to the UK to run the International desk for Sotheby's International Realty. A stint in the Country House Department with Strutt and Parker followed where his role of selling high-value estates in the South-East of England put him on a path to launch Incognito Property in Summer 2018.
Spotlight
Piazza Borghese 91, Rome, Italy
Furnished 4 bed/5 bath with a panoramic terrace offering a 360-degree view of the centre of Rome. Located in a recently renovated building in Piazza Borghese, in the heart of Rome, the most beautiful area of the Eternal City. A 5 minute walk from the famous Piazza di Spagna. Large bright entrance hall with a guest bathroom and access to the balcony, bright living room, dining room, kitchen, large master bedroom with en suite bathroom and walk-in closet, a fully-equipped gym, a storage room and service area. There is also a garden, outdoor kitchen with a fireplace and solarium. The property includes a parking space.
Spotlight
Impressionist Artist Renoir's Former Residence! Paris, France
For Rent: This 3 bed/3 bath duplex apt faces SW in the elegant enclave of Saint-Georges, just to the south of Montmartre. The dream dwelling for any art-lover, this spectacular property was home to the famous French artist Pierre-Auguste Renoir from 1897 to 1902. This renowned address was also a meeting place for many artists, musicians and thinkers of the period (including Toulouse Lautrec, Gustave Moreau and Emile Zola). Dating from the middle of the 19th century, the apartment has recently undergone a two-year renovation in which it was restored to the highest design standards whilst also preserving the lovely historic features - such as high ceilings, timber beams and decorative fireplaces. Complete with its own private elevator, the residence comprises a stunning salon and dining area, an open-plan kitchen.
Spotlight
257 Further Lane East Hampton , NY
Stunning 11,300 SF traditional home built in 2001. Designed by Shope Reno Wharton with 7 bedrooms, 7 baths and 2.5 baths on 3.4 acres of beautifully landscaped grounds. The property has exclusive use of adjacent 9.6 acre portion of the 45 acre agricultural reserve, creating panoramic views of open land and sky. Large gourmet kitchen with dining area, formal and casual living rooms, formal dining room, den/office, and separate 2 bedroom living area for staff. Huge master bedroom with dressing room, bathroom, and office area. All guest bedrooms are en-suite. A large, heated gunite pool and tennis court complete this spectacular package. This is a one-time opportunity in coveted neighborhood with large acreage.
Spotlight
La Ferme Blanche Cap d'Antibes, South of France
6 bedrooms & private guesthouse. La Ferme Blanche, a luxury property by the Mediterranean Sea not only has a soul but also some very unique features. Between tradition and modernity the villa, which dates back close to two centuries, has been fully and luxuriously renovated to offer all of the modern comfort and amenities expected by discerning guests.
Spotlight
Waterside House, Paxos, Greece
One of the least commercial Greek Islands in the Ionian sea, Paxos (or Paxi) is truly beautiful, with scenery that makes it an artists paradise, with clear aquamarine sea and pebble beaches. The five guest suites are located in two separate villas, with a spacious living area in each and a private terrace for each suite. The view overlooks horse-shoe shaped Lakka bay. The home is bright and airy in tasteful island style, blending exposed stonework, reclaimed timber and cool tiled floors to create comfortable spaces to relax. The living areas add a real home-from-home dimension, with an honesty bar for pre-dinner drinks by the pool, while outside there's a small massage room for treatments which can be booked locally. The home overlooks the quay below where boats can be kept. The town of Lakka is less than 3 min away by walking to restaurants and shops. Fly to Corfu from most regional airports.
Spotlight
2501 Mercedes Drive Fort Lauderdale, FL
Set against the backdrop of the Intracoastal Waterway this breathtaking point lot offers 450 ft of deep waterfront in the exclusive subdivision of Harbor Beach. Ideal for the yachtsman who desires straight line dockage in excess of 262 ft on the north & 148 ft on the west. Expansive waterway vistas, daily parades of boats & sunsets are captured throughout this estates spectacular vantage points. The lush tropical gardens boast over 12,900 sq ft of tranquility, highlighted by accents of night lighting. This gated compound has been updated with unsurpassed technology, astounding design & architectural details. This residence boasts a culinary kitchen, full service butlers pantry, office, 2 family rooms, home theater, gym, lavish master suite, elevator & full home generator. Sq ft from BCPA.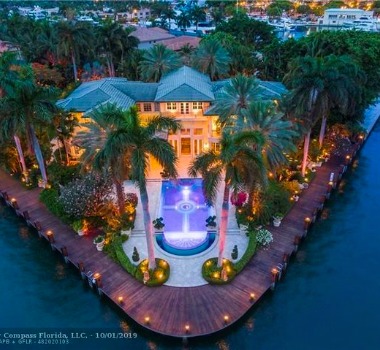 Spotlight
Rossario 93, Lisbon, Portugal
Rossio 93 is remarkable in its modern elegance. Bright wooden floors light up the space, amplified by its straight lines, with clear-white kitchens breathing freshness and reflecting the city outside. Composed of fourteen 1 and 2 bedroom apartments with areas ranging from 60sq.m. to 128sq.m., Rossio 93 is the ideal address for those who privilege a comfortable and cosmopolitan living in the centre of Lisbon.
Spotlight
Los Mayoas Estate in San Carlos, Ibiza, Spain
Fully landscaped terracotta plot of 21.000 m2 facing the sea with direct access to the water. Unique 300 year old olive trees transported from the continent, a beautiful palm alley and mature vineyard above the sea, also a little vegetable garden. Price on request.
Spotlight
Infinity Villa in Port Andratx Mallorca, Spain
Designed by premier Architects García-Ruiz, 'Infinity" is for those keen on design, comfort and a Mediterranean lifestyle in one of Mallorca's most beautiful locations.
8 bedrooms and 11 bathrooms the villa is completely open to the landscape. The project is located at an angle with its main facade facing towards the coast. The floors of the house rise with the hillside, taking advantage of the slopes to give each part of the property its own perspective. The lower ground floor incorporates a spa, sauna, relaxation area, gym, family room, home cinema, wine cellar, show garage with a rotating platform, and a 10-metre indoor swimming pool and private parking for over 12 cars.
Spotlight
A Royal Domain Canton of Geneva, Switzerland
Introducing a very special property for sale. 16th century estate was owned by H.M Queen Marie Jose - the last Queen of Italy. Main chateau has 1,500 m2 of living space with 800 m2 as separate, newly remodeled guest and state residences. There are many outbuildings including an orangery, a chapel, garden pavilions, a greenhouse, garden sheds, stables, garages, heated swimming pool and two large barns. New vineyard being planted. Price upon request.
Spotlight
3190 Travers Avenue, Vancouver, British Columbia Canada
Unique Waterfront home located on a private peninsula. Rare opportunity to own an architectural masterpiece designed by Brian Hemingway on approx. 17,100 sq ft property. Features approx. 8800 sq ft of living space perfect for entertaining w/ expansive south facing panoramic ocean views from Stanley Park to Vancouver Island. This master crafted home boasts solid first growth Douglas fir timbered posts and beams, geothermal heating, extensive granite stone detail and a zinc roof. Bright open plan design with 5 beds and 6.5 baths plus a media room w/theater seating, multiple family rooms, an office, and gym. Enjoy the waterfront lifestyle w/granite patios, a heated jet pool, Jacuzzi and fire pit overlooking the ocean.
Spotlight
Montenegro, Adriatic coastline
PORTONOVI is attracting international attention from global sun seekers looking for a unique second home and by investors all over the world looking to add an exclusive property to their portfolio. Situated alongside premium waterfront residences positioned at the entrance to the breathtaking Boca Bay, Europe's first One&Only Hotel, international superyacht marina, Espace Chenot Health Wellness Spa, world renowned restaurants and high end retail. Portonovi truly is the resort for the sophisticated buyer. This world heritage location, where mountains rise dramatically over the Adriatic Sea, is a perfect place from which to discover the riches of Montenegro.
Spotlight
Saint Petersburg, Russia - Art View House
A wonderful historic central location at the Moika River Embankment1 in the very heart of St. Petersburg at the junction of two rivers – Moika and Crukov. This prestigious location is in the cities historical centre. Surrounded by famous places of leisure and in close proximity to North-Western High Speed Diameter and 20 minutes to Pulkovo Airport. Views of the river, St. Isaac's Cathedral and the Naval Museum. Walking distance to the New Holland park. Evgeny Gerasimov and Partners has carried out the design of the building. Enjoy canal walking to the world's famous attractions and luxury hotels: Four Seasons, Sofitel, Lotte, Angletere, Astoria. The only underground parking garage in St. Petersburg recognized as Rolls-Royce friendly.
Spotlight
Domaine De Provence, South of France
One of the most extraordinary private estates on the entire French Riviera. Situated in Saint-Jean de Cannes, it would make the perfect retreat for those seeking complete privacy and only 20 minutes from Cannes. Ideal for the film festival and 10 minutes from the private-jet airport of Cannes Mandelieu. 18 bedrooms and 23 bathrooms. Offering views over the Bay of Cannes and surrounded by stunning nature, with some 75 acres of landscaped grounds, olive groves, century-old trees, lavender fields and meadows, the main residence comprises three state-of-the-art luxury villas. Providing the highest level of comfort and the latest technology. In addition, there is a separate house for staff. Offering an unparalleled lifestyle, there is a 4km outdoor fitness trail, private tennis court, three heated swimming pools, spa area, complete with steam room, sauna and jacuzzi, enjoy a light lunch on the terrace with olives from your own groves. Your private helipad takes 2 minutes to get to Cannes, La Croisette.
Spotlight
New Development. 100 Sydney St. Chelsea, London, UK
Chelsea stands proudly in the centre of London, one of the world's prime neighbourhoods. 100 Sydney Street lies just off the King's Road, a highly prized location famed for its designer boutiques and fine dining. Intelligently designed and brilliantly realised, these superb apartments are luxurious, spacious and superior in every respect. Every sightline, every finish, every surface speaks of attention to detail and uncompromising quality.
Spotlight
Surf Club Four Seasons Unit S801, Miami, FL
Best unit for sale at the exclusive Surf Club Four Seasons. Move in to this highly sought after SE corner apartment in the coveted Residence's Building. This ultimate apartment spans the entire south side of the 8th floor with expansive ocean views to the east and downtown city views to the west. Unit radiates with natural light. 4 bedrooms/4.5 baths, 2 living rooms, media room, customized kitchen with direct ocean views, large master bedroom facing the beach with unbelievably grand master bath and closet. All AV & window treatments installed. This is the most spectacular, move in ready, unit for sale in Surfside/Bal Harbour area. Five Star amenities include pool and beach service, world class restaurants, fitness center/spa, concierge, adjacent hotel and more.
Spotlight
Fendi Chateau | 9349 Collins Ave, Unit 1006, Miami Beach, FL.
Most desirable 06 line located on the South Corner of Fendi Chateau. Flow thru apartment with panoramic ocean views to the East and Miami Skyline to the West. Massive wrap-around balcony extends the entire unit. Fully furnished by Fanny Haim Decorators with over $3M in upgrades this unit is move in ready. Gorgeous oceanfront master bedroom. Featuring a huge media room & separate lounge area - this is the ultimate for indoor/outdoor entertaining & living. Fendi features ultra luxury concierge delivering unparalleled services and amenities: 24/7 Security, Spa, Thermal Pool, Theatre, VIP Dining with chef/catering, Wine Cellar, Fitness Center, Kids Room, Social Room for larger events and a $2440/yr credit for food/beverage in on-site restaurant.
Spotlight
65 Pont Street, Knightsbridge, London SW1X UK
This 2 bedroom/ 2 bath apartment is a perfect pied a terre. Central Knightsbridge within two minutes walk to Harrods. It has high ceilings, lovely light and good views from all aspects.
Spotlight
Upper Brook St. off Grosvenor Sq. London, England
Grade 11 listed Georgian Townhouse, Mayfair London, England. Price on Request
Spotlight
174 Royal Palm Drive, Fort Lauderdale, FL
State-of-the-art technology in this deep waterfront estate. 7 bed | 6 bath | 2HB | 7,708 SF.

2 story ceilings over look tropical landscaping & the tranquil waterway ideal for boating with 100 feet of waterfront. Indoor & outdoor living spaces taking advantage of the S. Florida lifestyle. The culinary kitchen equipped with upgraded appliances & large center island embodies the heart of the home. Details include a temp. controlled wine room, home theater, game room, 2 wet bars, 1st floor master suite & elevator. A fully equipped summer kitchen overlooks the pool, waterway and spa.
Spotlight
Belvedere Island, CA
Glorious Queen Anne Victorian. This 6 bedroom, 4 full and 2 half bath residence was one of the first homes developed on Belvedere in the late 1800's. The home has been exquisitely restored to perfection by the current owner. Three stories of indoor/outdoor living invite the most discerning buyers. Serene, panoramic views abound from the ~5,548 square foot residence, spanning from Mt. Tam, past Belvedere Lagoon, and towards Angel Island. The main level consists of an immaculate kitchen with breakfast bar and adjoining dine-in area, formal living and dining, powder room, and wrap-around decks. The upper level features 3 bedrooms and 2 baths. The lower level has a huge family room, movie theater, wet bar, wine cellar, laundry, plus 2 additional bedrooms. Other features include a spa, vegetable garden, water feature and integrated sound system.
Spotlight
21 Compass Isle, Fort Lauderdale, FL
5 Bedrooms, 6 bathrooms in this 9,000SF modern architecture, innovative design, state-of-the-art voice activated smart home technology home. This luminous floor plan is enhanced by stacking glass walls that seamlessly integrate indoor & outdoor living spaces. Ideal for entertaining with an oversized heated salt water pool/spa, complete summer kitchen, multiple covered loggias & 125' of deep waterfront with no fixed bridges for yachting. The luxurious allure of this contemporary masterpiece centers around the 2 story open design, club room with a 12' glass wine display, 20' tall lighted bookcase with a hidden entrance to a custom office & great room that opens onto the dining area & custom culinary kitchen w/walk-in pantry. The 1,500 sq ft master suite offers 2 walk-in closets & luxurious bathroom.
Spotlight
Thakeham Manor, UK Countryside
A modern spacious family home, set in 16 acres, styled in the manner of Sir Edward Lutyens with Amazing views of the North and South Downs. 6-bedrooms and 5 reception rooms. Private Helipad, Outdoor pool, lake with a cabana, putting green and tennis court.
Spotlight
Villa in Tuscany, Italy
The villa measures 360 sq.m, over three floors (including the tower) and comprises large living spaces, 5 bedrooms | 3 bathrooms. Annex with storage area and over a hectare of private land with garden, pool and olive grove. Villa situated less than 3km from Terricciola, a picturesque Tuscan village dating back to medieval times which is part of the National Association of Wine Cities. The location, surrounded by vineyards, gently rolling hills and pretty rural villages, is well loved both for its wine and tourism industries and for its artistic and cultural attractions. The nearest airport is Pisa while Florence airport is 70 km away. The main villa has three floors. The living space is on the ground floor: a spacious entrance hall, large triple living room with sitting room and dining room with fireplace; the dining kitchen, the study and bathroom with a hydromassage tub. There is another large triple sitting room with a central fireplace on the first floor, four bedrooms and two bathrooms. From the first floor sitting room, a spiral staircase takes you up to the tower, where there is another bedroom.
Spotlight
470 Park Ave. NYC
The ultimate white glove full-service cooperative on Park Avenue, conveniently located between 57th and 58th Streets. Perfect for foreign buyers, pied-a terre's, families. Situated on the 4th floor, Apt. 3CE offers the utmost in sophisticated pre-war detailed living with 10' high ceilings, herringbone wood floors, original moldings throughout, new triple glazed windows and the original wood burning fireplace.This mint condition 3 bedroom, 4.5 bathroom is South, North and East facing with a sun-filled layout of modern luxury in a pre-war building. Enter into the open foyer and face the corner expansive living room (26 x20) that soaks in sunlight with four oversized windows facing SW on Park Avenue, making the perfect backdrop for entertaining or just an evening by the fire. Off the foyer enter into the library, that could easily serve as a fourth bedroom or home office with en-suite bathroom. The large master bedroom overlooks Park Avenue with a wall of custom-built closets and an en-suite bathroom with separate bath/shower and custom silk artwork over the bathtub. The oversized second and third bedrooms all have en-suite bathrooms and large closets. The spacious, sunny Park Avenue facing eat-in kitchen has been fully renovated with marble countertops, plenty of cabinets and premium stainless-steel appliances, including a Sub-Zero refrigerator, Miele Induction cooktop, stove and dishwasher.
The Summers Global Team's Listings