About The Summers Global Team
Team Website
WORKING WITH CLIENTS LOCALLY, IN THE US &
AROUND THE WORLD.
THE SUMMERS GLOBAL TEAM
is a 16 agent worldwide residential and commercial real estate team working together to bring more international buyers to properties and buyers have easier access to purchase homes around the world. The team is uniquely positioned to make worldwide real estate deals at all price points working with clients, lawyers, accountants and management companies. SGT has members across the Compass network domestically in New York, Florida, Colorado and California along with partners in the UK, France, Spain, Portugal, Italy, Russia and Dubai.
The team is headed by
Lee Summers
, who is based in NYC and a 25 year US & foreign broker. The Summers Global Team is a network sales team serving residential and commercial real estate needs across the globe. The team consists of professionals throughout the world with an informed view of the real estate market, covering all price points. No matter what city in what country, SGT can provide expertise and knowledge of the global home buying and selling market.
Our marketing program is worldwide, technology-driven and personalized for each client. Confidentiality is always key from beginning to end. If one wants to buy or sell a property, The Summers Global Team will provide the worldwide experience and professional assistance to do so.
Spotlight
Lee Summers | Team Lead & Founder - New York, Asia & Europe
Lee believes in using her extensive worldwide network to its' fullest extent. She works with brokers and clients both nationally and internationally. With over 20 years of global real estate experience with Sotheby's International Realty, Lee brings her knowledge and broad network to market homes globally. Her clients have included European royal families, international art collectors and leaders in the business world. Lee is known for her travels throughout the world and her wide-ranging contact list. Lee Summers also heads THE SUMMERS GLOBAL TEAM, a global network sales team serving residential and commercial clients across four continents. The team consists of professionals throughout the USA, Asia, Europe, United Kingdom, Dubai and UAE with an informed view of the global market that covers all price points.
Spotlight
Eduardo Moriano | Team Agent New York & SGT Spain Head Office
In real estate, a serious work ethic and problem solving mind set are critical, according to Eduardo. He has perfected these qualities along with the tenacity, financial expertise and negotiating skills he brings to every deal. As a former lawyer for an investment banking firm in Germany and Spain, Eduardo negotiated multimillion dollar transactions. He also worked for a venture capital firm in Tel Aviv, Israel, was a development aid project manager in the Middle East, and a development aid consultant in Spain,and Brussels. Originally from Madrid, Spain, Eduardo speaks fluent Spanish, English, German, French and Hebrew. He holds a Masters in International Private and Public Law from Sorbonne University in Paris, a Ph.D in European Law from GW Goethe University in Frankfurt, and a Law degree from Universidad Autonoma de Madrid. His international experience living, studying and working in Spain, Germany, France, Israel and the U.S. gives him a unique global perspective and keen ability to understand a diverse clientele's needs. Whether you are relocating to New York from overseas or are moving to a new part of town, he will serve your needs with complete dedication and accountability to ensure that your goals are met.
Spotlight
Angelo Savioli | Network Advisor - Italy & SGT Italy Head Office
Angelo started his professional career in Arthur Andersen & co. management consultants in 1984 in Milan. In 1994, he was hired in ECS International, a 100% Société Generale financial company, and he moved to Rome as Director for central and south Italy. After this financial experience he entered the real estate market as head of a real estate business unit for an important accounting firm in Milan. He later decided to invest in the luxury real estate market and for that he operated the first Sotheby's International Realty Office in Rome as Owner and Managing Director. After the success of the Rome office, Florence and Milan offices were opened. Angelo sold his contract with Sotheby's in 2014 to dedicate himself to follow as advisor to important clients in their real estate investments in Italy. In 2019 he joined Palazzo Estate as managing director. Palazzo Estate is an international real estate agency with offices in Milan, Moscow, Como and Tuscany.
Spotlight
Lisa Summers | SGT Vice President & Team Agent - New York
Lisa Summers joined The SUMMERS GLOBAL TEAM with an impressive portfolio of accomplishments. A former Emmy winning TV Executive with CBS, she has resided in Manhattan, Los Angeles, Silicon Valley, Napa Valley and London UK. Now, she draws from a breadth of experience in luxury real estate and high-end hospitality, anticipating the needs of even her most exacting clients. Her expansive network enables her to open doors for her clients on all sides of the property equation whether you're looking to buy, sell, or rent. Lisa makes it a point to be involved and stay involved throughout all stages of the real estate process which has enabled her to obtain stellar results for her clients and build a loyal referral-based practice. She keeps up with market trends on both coasts and around the globe which has contributed to her real estate knowledge. During her expansive 15-year PR career, she worked with some of TV's renowned networks, fashion houses and hotels, including CBS's Entertainment Tonight, HBO, OWN: Oprah Winfrey's Network, Vogue Magazine, Hilton Hotels, Kate Spade and The Metropolitan Opera. She has been quoted in publications including USA Today, The New York Post, Crain's New York and The Wall Street Journal among many others. Born in London, England, Lisa grew up in Manhattan. She attended New York's elite private girls school Hewitt and studied business at the American College in London, England and holds a Bachelor's of Arts degree from American University in Washington, DC specializing in Communications and Business Affairs.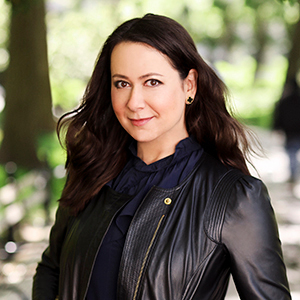 Spotlight
John Gicking | Network Advisor - The Hamptons, NY
John's 25 year track record in the Hamptons is an impressive one. As a selling agent, he was consistently in the top 2% of all agents nationwide at Sotheby's International Realty. John and Lee, SGT's founder and team lead, were real estate partners for many years when both were with Sotheby's. John joined the Compass leadership team in 2016 as co-manager of the Hamptons region to build out the prominent area. In 4 years, Compass Hamptons grew from 35 agents to over 150 with six offices spreading from Westhampton Beach to Montauk with top agents in all towns. In 2020, John followed his passion back to the sales side and became the newest addition to the Summers Global Team representing the Hamptons region.
Spotlight
Susie Hollands | Network Advisor - Paris & South of France
CEO VINGT PARIS & SOUTH OF FRANCE One of the trailblazers of the real-estate world, Scottish-born Susie Hollands founded her Paris-based property company, VINGT Paris, in 2003. Today, they are the leading agency in the French capital for the international community, helping busy clients from around the world to find their dream home in Paris, the South of France and now globally, specializing in the luxury market.
Spotlight
Philip Verzun | Commercial Network Advisor - Europe
Through team Member Philip Verzun at Consorto, we have built the first pan-European marketplace for commercial real estate. We connect professional investors to commercial real estate investment opportunities across the globe. Philip is an International Property Award-winning real estate broker with over 15 years of experience. In 2008 while living in Dubai he founded VERZUN and built up an extensive worldwide network of real estate industry professionals that allows him regular and early access to commercial property offerings and full assistance by on-the-ground experts.
Spotlight
Becky Fatemi | Network Advisor - London & Countryside
Fluent in four languages Becky has traveled across Western Europe, The Middle East, and Asia, and has an in-depth understanding of the requirements and cultural sensitivities of global clientele who choose to invest in the London property market. Until 1979, Becky lived in Iran where members of her family worked for the Shah of Iran and the Pahlavi Royal family. She was educated in London and traveled widely across the Middle East and Asia.
Spotlight
Liz Hogan | Network Advisor - Miami & Palm Beach, Florida
Consistently ranked as one of the top-performing agents in South Florida, Liz Hogan has helped customers buy and sell real estate throughout the Miami-Dade County market for over 15 years. Liz closed over $100M+ in both 2017 & 2018, and was ranked the #1 agent for Florida for both years. The Wall Street Journal/Real Trends ranked her #17 for the State of Florida and #178 in the Nation. Raised in Miami, she specializes in residential properties ranging from homes for first-time buyers to luxury custom estates, commercial properties, and leases. Liz services several Fortune 500 companies, private equity funds, family corporate offices and private businesses handling their housing and relocation needs. Customers look for Liz's insight, particularly on local market dynamics, her strong knowledge base of market statistics and investment and financial opportunities.
Spotlight
Peter Barkin | Network Advisor - Fort Lauderdale, Florida
Peter Barkin has been successfully supporting the real estate dreams of buyers and sellers in South Florida for over 24 years. Originally from Brookline, Massachusetts, Peter maintains strong ties to the greater Boston area, but has proudly called Fort Lauderdale, Florida home for more than 35 years. The Barkin Group (previously "Barkin-Gilman") in 2021 was ranked as the #1 Large Team By Sales Volume in Fort Lauderdale, Florida and the #2 Large Team By Sales Volume in Broward County. (2021 Wall Street Journal's REAL Trends | America's Best List) This impressive, leading team continues to achieve record-breaking sales, and has recorded over $100 million in closed sales for the past 6 years and over $1.45 billion since conception. Barkin-Gilman Group is a three-time awardee of the Society of Excellence, Florida 100 and recipient of the South Florida Business & Wealth (SFBW) 2019 Apogee Award.
Spotlight
Luis Diez de Onate | Network Advisor - Portugal
Luis Diez de Onate is a Director at Argentum Property, a privately owned prime residential agency in central London. Luis has extensive legal knowledge and practical know-how working on legal transactional work in prime central London since he qualified as a solicitor in 2006. Because of his foreign background Luis has been able to advise international sellers and buyers the intricacies in transacting in London. Giving clients full confidence throughout the real estate and legal conveyance process.
Spotlight
Dave Loo | Network Advisor - Singapore & Asia
Dave Loo represents Singapore and Asia for the SGT group. He joined the real estate industry in 1994 and worked for Knight Frank and JLL. He established OrangeTee (one of the top four real estate agencies in Singapore) in 2000. In 2003, Dave Loo also expanded his business into various countries around the world with a large network of international properties and clients.
Spotlight
Michael Bergin | Network Advisor - Southern California
Ranked within the city's top 1 percent real estate agents, Michael is renowned for a multifaceted forte in working with sellers and buyers, whether it be new construction, home sales, short sales, finding your starter home or that perfect dream home. His keen expertise and experience have earned him the trust of clients on Southern California's coast. As founder of the Compass Studio City office, Michael originally launched his career as a real estate investor and builder which ultimately led him to the residential sector, where he has consistently excelled for the past decade. As such, Michael has established a role as a bona fide industry leader, revered for his unwavering work ethic, 24/7 service, dynamic personality and unrivaled negotiation skills.
Spotlight
Michael Handford-Arnold | Network Advisor - London & Countryside
Michael has 25 years of unrivaled experience in the central London market in both sales and rentals. He has dealt with all types of residential property and has substantial connections in the United States and South Africa.
Spotlight
Doug Leibinger | Network Advisor - Aspen, CO
The Wall Street Journal/Real Trends has recognized Doug as one of the Top 125 Brokers in the United States and as a top-five broker in Colorado. His clients come from Hong Kong, London, Sydney, San Paulo, as well as around the USA. Solid relationships with local architects, builders, designers, and landscapers help Doug assist his clients and proved instrumental in several high-end developments. Doug was involved in the opening of the Ritz Carlton Resort in Aspen. He brings a unique and unmatched take on the Aspen real estate market. The Doug Leibinger Team was named the #1 sales team in the Aspen Valley in 2016, 2017 and 2018 with over $800 million in sales volume.
Spotlight
Payton Stiewe | Network Advisor - San Francisco, California
Payton focuses on real estate in SF, Marin and the Silicon Valley areas. The Payton+Binnings team is one of the Bay Area's most successful agent teams, consistently ranked among the top-performing agents in San Francisco and Marin. Payton, who was raised in Germany before relocating to the U.S., started his career as a Realtor representing Sotheby's International Real Estate in 2002 after helping launch three successful high-tech startups. As a business development strategist and general manager for When.com, Evite.com, and Expertcity.
Spotlight
Villa in Rome, Italy
A Very Special Villa In The Heart of Rome. Owned By The Former Creative Director of An International Luxury Fashion House. Unobstructed, panoramic views of the Eternal City. You will be able to spot some of Rome's most famous buildings, including St. Peter's Basilica and the Altare della Patria. The villa is 20,450 SF, Terraces are 3200 SF, Garden 13,000 SF, Living 3, Dining 2, Kitchens 3, Bedrooms 6, Bathrooms 14, Library, TV Room, Gym, SPA, Staff 2 Apts.
Spotlight
Saint Germain Des Pres, Paris France
Exceptional 3-bedroom, 2-bathroom apt. spread over 3 floors in the 8-floor building, dating back to 1924. The Grand reception room with 5m high ceiling, gold-gilted crown moldings, fireplaces, parquet floors, large double windows facing south to an internal courtyard. The library has one wall entirely devoted to bookshelves. A hidden passage leads to the master bedroom with its spacious dressing room and private study. The basement level, with its independent entrance and cellar, reminiscent of a London or NYC property, is made up of a spacious open kitchen/dining/family room that is flooded with natural light from its big south-facing windows. Walking distance of the Rodin Museum, Les Invalides, the Louvre, the Musee d'Orsay, the promenades along the river banks, and the famous cafes on Boulevard Saint Germain.
Spotlight
Eaton Place, London UK
A truly elegant, spacious apartment in the Belgravia section of London. Providing 3500 ft.² of interior space and 700 ft.² of terrace space arranged over an upper and garden floor with four bedrooms, four bathrooms and two terraces. Eaton Place is situated in the heart of Belgravia, adjacent to both Eaton and Belgrave squares, highly regarded as housing some of London's finest homes.
Spotlight
Chalet in Gstaad, Switzerland
This exclusive Chalet is a rare gem. It sits high in the Oberbort, the most sought-after piece of land and property in Gstaad, where chalets are rarely available. The Oberbort is home to the 5 Star hotels, the Gstaad Palace and the Alpina. 1140 m2 of living space with 11 bedrooms/11 bathrooms, this property has an absolutely breath-taking view of the surrounding mountains, which can be seen from the living room, bedrooms and terraces.
Spotlight
Palatial Waterfront Estate Palm Island, Miami, Fla
A remarkable palatial waterfront estate on guard gated, Palm Island. Built in 2003, the property has recently been impeccably renovated by Design2000, offering the best of the sophisticated indoor and outdoor lifestyle. Spectacular vistas of cruise ships, Biscayne Bay and Miami's gorgeous skyline provide an inspiring backdrop. The private estate boasts 14,000SF of lavish interior living on 1.5 acres of land with 200± feet of waterfront, a resort style pool, a private beach, patios and gardens. The main house offers 6 beds, 7.5 baths, & staff quarters, den with fireplace, home theater, gourmet kitchen & formal dining room. The property also offers 2 bedrooms over the 4 car garage. The pool house features an onyx bar, steam shower, his and hers cabanas, full gym and two entertaining areas.
Spotlight
Rossario 93, Lisbon, Portugal
Rossio 93 is remarkable in its modern elegance. Bright wooden floors light up the space, amplified by its straight lines, with clear-white kitchens breathing freshness and reflecting the city outside. Composed of fourteen 1 and 2 bedroom apartments with areas ranging from 60sq.m. to 128sq.m., Rossio 93 is the ideal address for those who privilege a comfortable and cosmopolitan living in the centre of Lisbon.
Spotlight
Maison Blanche', Grasse, South of France
Helena Rubenstein's former country estate built for one of the 20th century's most fascinating business women. 12 bedrooms & 12 bathrooms 'Maison Blanche' comprises five separate dwellings with the main house offering stunning views across the lush valley in the hills beyond Cannes. Ms Rubinstein's former villa is surrounded by Florentine cypresses and lies in full sunshine and a production of organic olive oil on the estate. Enclosed by fencing and stone walls, the park features a pond and many regional trees. A heated outdoor swimming pool is located in the west corner. An 8-car garage is situated in the eastern section under the Caretaker's House. La Maison Blanche offers a total surface area of 1000m2 on a plot of 10 000m2.
Spotlight
A Royal Domain Canton of Geneva, Switzerland
Introducing a very special property for sale. 16th century estate was owned by H.M Queen Marie Jose - the last Queen of Italy. Main chateau has 1,500 m2 of living space with 800 m2 as separate, newly remodeled guest and state residences. There are many outbuildings including an orangery, a chapel, garden pavilions, a greenhouse, garden sheds, stables, garages, heated swimming pool and two large barns. New vineyard being planted. Price upon request.
Spotlight
Boutique Hotel, Notting Hill, London UK
Opportunity to purchase a boutique hotel, bar & restaurant benefiting from immediate vacant possession and planning consent for an additional floor. The building comprises 6,579 sq ft GIA of luxury hotel accommodation with a bistro restaurant and bar arranged over the basement, ground, and two upper floors. In 2013, the building was extensively renovated into a boutique hotel to provide 12 individually styled en-suite bedrooms alongside a popular bar bistro. Extremely rare alcohol license until midnight. £7.000.000
Spotlight
Piamonte 10, Madrid Spain
New Penthouse listing in the heart of the very trendy neighborhood of Justicia. The pristine building is from 1900. There are 2 ensuite bedrooms and bathrooms, 160 m2 of living space with a 40 m2 terrace facing north overlooking the nearby architectural buildings. Reclaimed cast iron columns from the 15th century. State of the art Hammam in the apt. Currently featured in June's Edition of Architectural Digest Magazine.
Spotlight
Conundrum Creek Road, Aspen, CO
Nestled under Aspen Highlands and less than five miles from downtown Aspen, this 4 bedroom, 4.5 bathroom, 6,500SF home is a striking architectural masterpiece is an amazing find. Stunning views with tasteful modern design awaits. The woodwork is meticulously crafted and into one of the most beautiful natural settings, one can only dream about. Ideally situated just above the Conundrum and Castle Creek Valleys, this tranquil oasis is surrounded by National Forest and only minutes to downtown Aspen.
Spotlight
4210 Kraft Avenue, Los Angeles, CA
Gorgeous new construction with 5 Bedrooms and 5.5 Baths, 3581+/-sqft Living Space on a 7180sqft lot. Light-Filled open floor plan to the beautiful planked hardwood Floors. Sit fireside in the formal living room open to a large dining room. Enjoy the Gourmet Kitchen boasting Thermadore Stainless Steel Appliances and quartz Countertops including an Island/Breakfast Bar with a Butler's Pantry. The kitchen is open to the generous family room that features large pocket sliding doors leading you outside to your own spacious Private Oasis with a Pool, Spa, Turf Grass, Built-in BBQ, and plenty of Covered Outdoor Lounging for that perfect Indoor/Outdoor Entertaining.
Spotlight
Rock Creek, Montana
One of the most desirable areas in Montana. Located on the banks of Rock Creek at the entrance to the iconic Beartooth mountains lies Red Lodge, Montana and the tranquility of the 38+ acres of Rock Creek Resort. Offering a prime location in one of the most spectacular settings bordering national forest lands. With 87 rooms there is no property within the area that has the diversity of accommodations to meet the needs of just about anyone. Lodging facilities include standard rooms, studio apartments, deluxe studio apartments, townhomes and a cozy Stoney Cabin. The facilities include over 6500 sq. ft. of space ideal for meetings, weddings and banquets.
Spotlight
1045 Madison Avenue, NYC
The Benson is an elegant boutique residence designed by the award-winning architect Peter Pennoyer. Located on the Upper East Side perfectly located at 79th Street and Madison Avenue, just one block from Central Park and the Metropolitan Museum of Art. The building provides just fifteen full-floor and duplex condominium residences with direct elevator access to a private landing. A collection of club-like amenities including a landscaped rooftop lounge with Central Park views and a fire pit; a private cinema; private spa with sauna and steam rooms; creative art studio; wood-paneled library with an adjoining landscaped garden; a basketball court and a state-of-the-art fitness center.
Spotlight
174 Royal Palm Drive, Fort Lauderdale, FL
State-of-the-art technology in this deep waterfront estate. 7 bed | 6 bath | 2HB | 7,708 SF.

2 story ceilings over look tropical landscaping & the tranquil waterway ideal for boating with 100 feet of waterfront. Indoor & outdoor living spaces taking advantage of the S. Florida lifestyle. The culinary kitchen equipped with upgraded appliances & large center island embodies the heart of the home. Details include a temp. controlled wine room, home theater, game room, 2 wet bars, 1st floor master suite & elevator. A fully equipped summer kitchen overlooks the pool, waterway and spa.
Spotlight
Adjacent to The Prado Museum | Madrid, Spain
As seen on the covers of Architectural Digest & Elle Decor España. Situated in one of Madrid's most elegant neighborhoods, Jeronimos, the apt enjoys a prime location facing the world-renowned Prado museum, two blocks to Retiro park, with many paths for biking, running and numerous outdoor cafes on Calle Felipe V. the new Mandarin Hotel is also next door. The stunning 400 sqm home has 5 bedrooms, 6 bathrooms. The large corner apt has twelve exterior facing floor-to-ceiling windows with balconies and an open floor plan.
Spotlight
Belvedere Island, CA
Glorious Queen Anne Victorian. This 6 bedroom, 4 full and 2 half bath residence was one of the first homes developed on Belvedere in the late 1800's. The home has been exquisitely restored to perfection by the current owner. Three stories of indoor/outdoor living invite the most discerning buyers. Serene, panoramic views abound from the ~5,548 square foot residence, spanning from Mt. Tam, past Belvedere Lagoon, and towards Angel Island. The main level consists of an immaculate kitchen with breakfast bar and adjoining dine-in area, formal living and dining, powder room, and wrap-around decks. The upper level features 3 bedrooms and 2 baths. The lower level has a huge family room, movie theater, wet bar, wine cellar, laundry, plus 2 additional bedrooms. Other features include a spa, vegetable garden, water feature and integrated sound system.