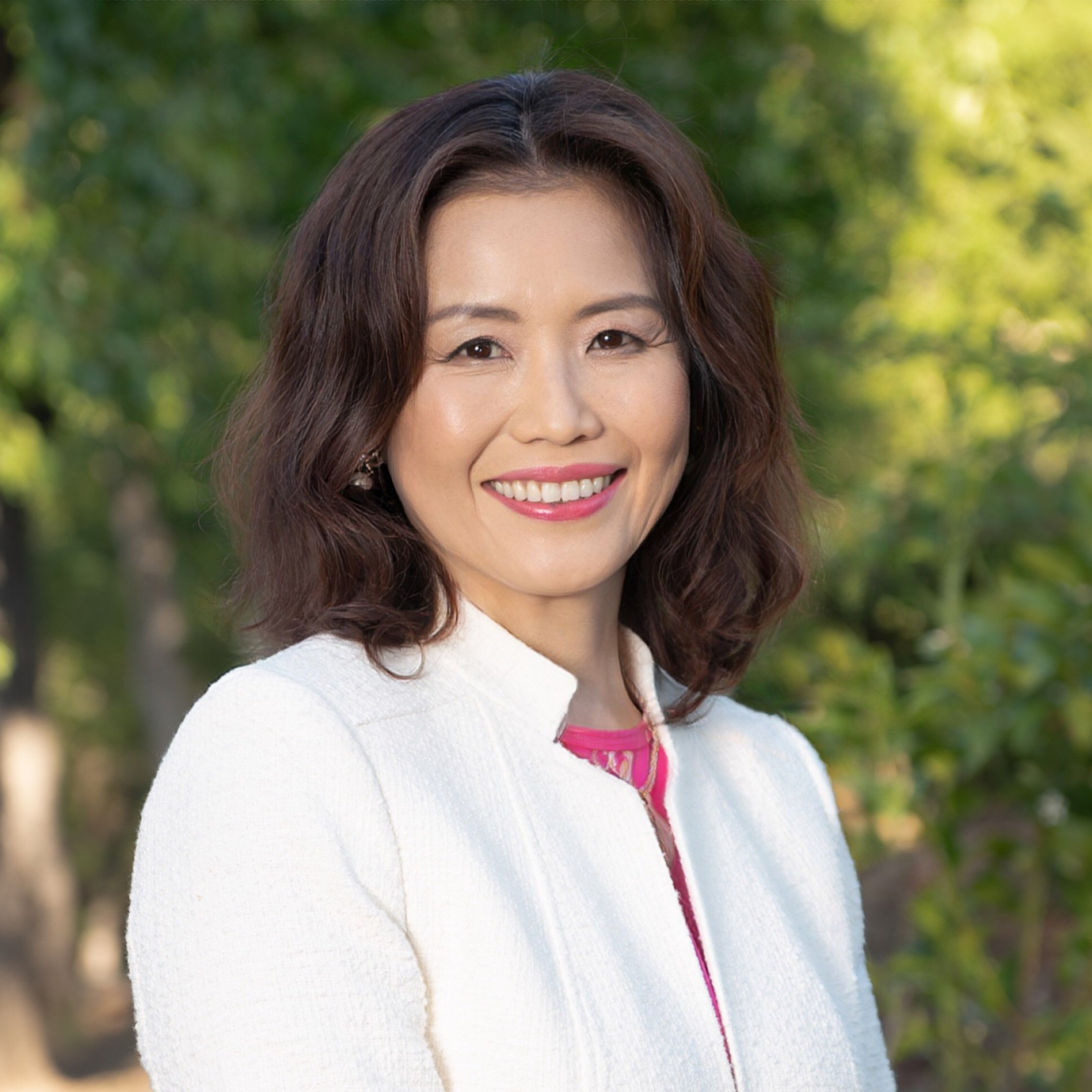 Takami Hamadani
DRE# 01383562
About Takami
Takami is a Saratoga resident and an experienced licensed real estate professional specializing in the South Bay. Born in Osaka, Japan, she has lived in the Bay area for almost 20 years. She lived in Cupertino over 15 years where her children attended Cupertino Schools and Lynbrook High school. She is an active school and community volunteer. Takami patiently attends to her clients' needs and is an expert at finding desirable properties. Her marketing plans are thorough and effective with great attention to detail. Her focus is always on her clients' best interest and she helps solve issues with integrity. She is assertive and tough when it comes to negotiation. Her honest and trustworthy approach earns her many repeat clients. Whether you are looking for luxury homes, investment properties, downsizing, or a first home, Takami can help. Her background includes: Realtor: Compass Real Estate (after years of searching, she found an office that shares the same values and quality in business: Integrity, Quality, Professionalism), starting her real estate career in 2003. Translator: accredited by American Translators Association (Fluent in English and Japanese) , Document Control/translator at Mitsubishi Semiconductor in Durham, NC, Translator/Interpreter at Konica, Burlington, NC Human Resources: Mitsubishi Electric, Itami, Hyogo, Japan Born and raised in Osaka Japan, she lived in Kansas City, MO, Durham, NC, and Pittsburgh, PA before moving to Silicon Valley, here in California in 1999. She lived in 13 different homes in the past, and she knows how difficult and inconvenient moving can be. She also understands and experienced herself the frustration of price shock, when moving from out of the area. Her goal is to make clients' purchase/selling transactions as smooth and with stress-free as possible.
Spotlight
Bay Area Market Reports
The most up-to-date and comprehensive analysis of San Francisco home prices, values, conditions and trends of the San Francisco Bay Area residential real estate market.


Spotlight
Compass Concierge
Compass Concierge is the hassle-free way to sell your home faster and for a higher price with services like staging, flooring, painting, and more.

Learn how Takami can help sell your home faster and for a higher price with concierge.


Spotlight
Client Testimonials



Brooke
"Takami cares about her clients and goes beyond expectations. She is respectful and a true professional. I would not have my new home if not for Takami."


Hide and Maya
"My husband and I started working with Takami at the beginning of September, 2014 for selling our current house and buying a new house. She patiently listened to our requirements and concerns. She guided us through each step of the selling process such as Inspection report, remodeling, staging, house cleaning, listing exposure and so on. Thanks to her sound advice and seller's market, we were able to sell our house very smoothly at an expected amount in mid-October. On the other hand, the whole home purchase process was a very difficult experience for us due to the seller's market, our desired criteria, requirements and in addition, a limited time because we have to move out in the middle of December, but she held our hands throughout the whole process, providing vital guidance and advice, and was infinitely patient despite the difficult situation. We toured many houses almost every weekend and even during Thanksgiving holiday.Takami is very successful and always has a few clients, but we always felt like we were her priority. As she is very conversant with San Jose and Silicon Valley area and learned our taste and wants, she introduced a charming house in Willow Glen to us. Although we were unaware of the area until she mentioned, we liked the house and wonderful area very much at first sight. She delivered good news to us when we were very worried if the owner accepted our offer. We cannot thank her enough.She was always reliable, honest, accessible, very knowledgeable, and incredibly hard-working. We would definitely recommend her for your next real estate transaction."


Marie
"Takami is excellent!!! I highly recommend Takami for not only her dedicated hard work, which is already outstanding among many agents I know, but also her understanding and genuinely caring for clients. She is far from aggressive and pushy, without which she can achieve a purpose because she is so bright and creative. She solidly responds clients' request every single time, and does her job thoroughly. She is a person you can truly trust. You will be most pleased to know her, both as an agent and as a person. On the scale of 1 to 10, I rate her as 10!!! "She's the best agent among 50 or so agents I've come across" is an additional comment from my husband."


M&S H
"We are so happy that we have had assist from Mrs. Hamadani in our home-hunting. As a first-time home buyer, we did not have much knowledge about home-buying process nor what kind of home we should look for. She explained us every details of the home-buying process and gave us a lot of advices. She was always there for us when looking a house or signing documents. These advices really helped us to make the decisions."


Nao
"Takami helped us purchase our home in Fremont during this tough seller's market situation. She helped us finding our sweet home for months. It was really tough competing with multiple buyers and visiting new open homes every weekend but Takami was very supportive and she helped us all the way."


Midori
"We were pleased with Takami's service and professionalism. She was always able to answer our questions and kept us updated on the status of our offer. We would definitely recommend her to others."


Farzaneh
Dear Takami You are a very special and caring agent. You make the real estate transactions with utmost care, professionalism and planning. We trust putting our home in your hands. Sincerely!