The Baldwin & Griffin Group
Social Media
Team Website
Instagram
Facebook
Client Testimonials
Scroll down for more
★★★★★
""I'm beyond happy with my experience with the Baldwin & Griffin Group! No matter who you choose to work with, buying and selling a home is a stressful process. But having a strong support team makes the journey much easier. James and Emily were not just willing and able to provide that support, they were happy to help us every step of the way. They made us feel like rockstars when we were selling our home – sharing the listing on social media and garnering a lot of attention. And when we were buying, they were persistent and attentive. They guided us the whole way and helped us build a strong offer that we were comfortable with. We are so happy in our new home.""

★★★★★
""After working with Caroline to sell our home in August, we could not have more impressed! Despite the unique challenges presented by a pandemic, Caroline managed to sell our house fast and made the whole process extremely easy for us. She was so knowledgeable about the market and guided us on pricing while making sure to listen to our input. Caroline was always responsive and even helped us coordinate repairs requested by the buyers. We would recommend Caroline to anyone looking to buy or sell a home!""

★★★★★
""Emily was very accommodating to my work schedule and understood that I couldn't be in front of a computer screen during my weekdays (and took it upon herself to send emails when I couldn't). Upon touring a couple of homes she was very conscientious of my wants and needs in a home and was able to make suggestions for appropriate listings. I ended up going with a listing that was one of her suggestions. Emily was able to maintain a positive and hardworking attitude through this year's crazy housing market, giving us much needed reassurance at times.""

★★★★★
""Cara has been my trusted realtor for over a decade and for two home purchases and one sale. Our most recent home in Hampden went under contract in just 48 hours! Cara provides honest advice, has a great eye for what will attract buyers, and really gets to know her clients so she can show them relevant houses. On the buying side, when you tour a house with Cara, she helps you get in touch with what you like and/or dislike about the house. She has a real knack for helping you figure out what you want! And on the selling side, we could not be more thrilled with Cara's help getting our house ready to show and ready to close. She's the best!""


About The Baldwin & Griffin Group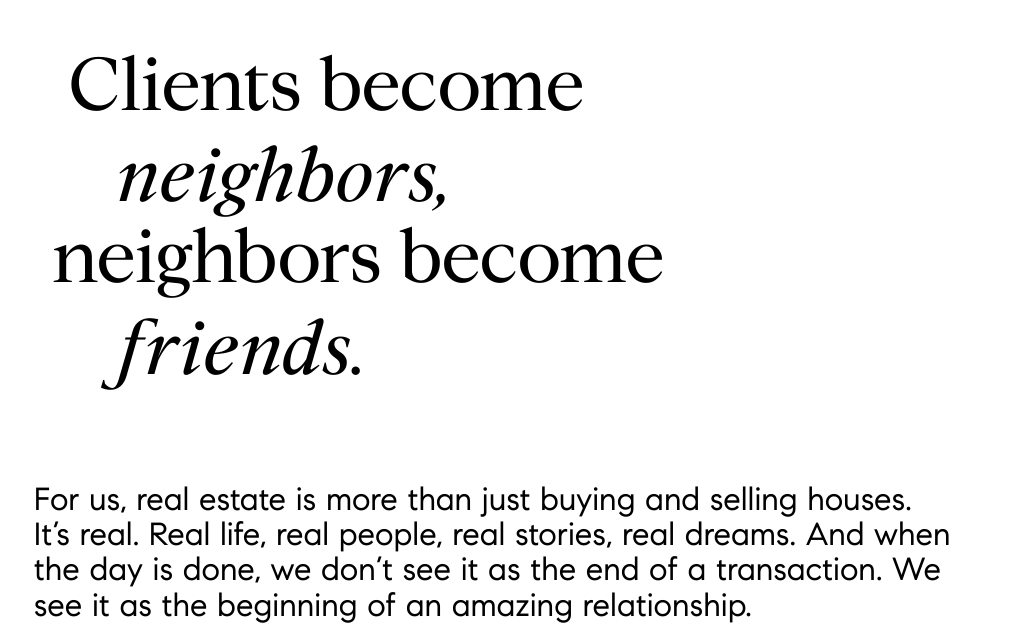 The Baldwin & Griffin Group's Listings