About The Be NYC Team
Our Mission: Through the bonds of community and collaborative partnership, we purposefully serve our clients in manifesting their truest vision of home.

New York is strong, New York is hopeful and New York is wild. We Love NYC as much as you do. We invite you to Be NYC with us! Equal parts grit and grace just like New York City, Andrew, Rachel, Colin, Marc and Alessandra of the Be NYC Team obsess about their clients' dreams and how to make them a reality. Nurturing a collaborative and holistic approach, they'll help you navigate your personal real estate goals with ease with over half a century of combined experience and unwavering knowledge of NYC neighborhoods. Aligned with Compass, the most innovative brokerage disrupting the real estate space in the most positive and impactful way ensures each client is empowered to make the best and most important choices. Whatever move you're making, we're here to help.


Spotlight
Andrew Booth
With almost 30 years of experience, top-ranking New York City broker Andrew Booth has been helping buyers, sellers, investors and developers navigate their real estate goals with ease. Never one to rush or pressure clients, he's a calming presence who listens closely and makes everyone feels informed through each step of the process.

Andrew thrives on the adventures and challenges that real estate has to offer. Thanks to his deep familiarity with the New York City market and its myriad neighborhoods, he delivers confident guidance, responsive client-focused service and quick problem-solving skills. His extensive roster of industry contacts ensures that clients are never without resources in architecture, design, staging or whatever their transaction may require.

Originally from Upstate New York, Andrew resides in Clinton Hill where he loves the strong sense of community. He enjoys spending time at his Fire Island home, traveling, and entertaining friends and family.
Spotlight
Alessandra DeLaCruz
Lady Boss, Vegan, Apartment Shaman. Real estate combines Alessandra's entrepreneurial drive (she started her first business when she was 8!) with her devotion to taking genuine care of people. Alessandra's experience straddles both the commercial and residential markets with an emphasis on a nurturing but savvy business approach. Originally from upstate NY, Alessandra has called NYC home since 2004 after moving to go to art school. She has lived all over Manhattan and Brooklyn and has settled in Bushwick with her rescue dog who really rescued her. Her life mantra is "be love" which she aspires to impart in every action personally and professionally. As a homeowner herself, she understands the ups and downs that she helps guide her clients through. She is passionate about a vegan lifestyle and volunteering, is the board president of The East African Center for the Empowerment of Women and Children in Kenya as well as is on the leadership team for Women of Compass furthering women in business.
Spotlight
Marc Solomon
They call him "Agent Dad". The fastest diaper changing, stroller folding, baby burping dad in Park Slope. Marc brings his passion for family to his family of clients. "It's my job to listen to what my clients want, what's between the lines, and then go and get it for them. I really take my client's interests to heart, whether that means a deal for me or not. This makes them feel at home with someone they really trust." With a decade of experience, his long list of noteworthy clients appreciate his wisdom, discretion and care. Specializing in prime Brooklyn and downtown Manhattan neighborhoods, Marc's tenacity, capacity to listen and make deals happen has worked in his client's favor time and time again.
Spotlight
Rachel Pouyafar
Prior to joining real estate, Rachel owned and operated three retail stores for over 25 years. Rachel is passionate, personable, and enthusiastic. As an entrepreneur working directly with customers, she knew firsthand customers relied on her honesty, integrity and judgment. Through her listening skills, her talent to be direct and unbiased she manages her clientele's expectation with clarity. Rachel goes the extra mile to turn her client's dreams to reality. Her motto in life is to be a good listener and lead with integrity and sincerity.

Rachel received her bachelor's degree in Psychology and graduated from UCLA with a master's degree in Social Work. Her academic education coupled with years of sales experience has afforded her the opportunity to maintain strong relationships in her community. Rachel is focused, diligent, and goal-oriented. Her main goal is to continue fulfilling her customer's needs.

Rachel is multilingual and fluent in English, Farsi, Arabic, and Spanish. Her multicultural background is an asset that has given her the ability to connect with people from all walks of life. Several of her biggest passions include trying new foods, experiencing new cultures, learning languages, and traveling. When not working in the business she loves or traveling, Rachel enjoys living in New York City where art, culture, music, and architecture are abundant.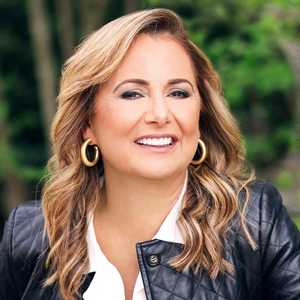 Spotlight
Colin Turek
Colin Turek launched his real estate career in 2004 and is licensed in both New York and California. Having earned an MBA (SUNY) and a Data Analytics Certificate (Cornell), buyers and sellers who enlist Colin's guidance appreciate his extensive experience and specialized knowledge. His personal and caring approach allows Colin to tap into the unique needs of each client, ultimately helping to achieve their optimal outcome. Whether tending to the honey bees at his community garden, enjoying art of many forms, or checking out what's happening on Broadway and off, you will always find Colin living NYC to its fullest. He is active with the New York City Ballet Young Patron Circle and Dance Lab NYC, and is a regular supporter of LGBTQ rights and animal rescue organizations. He lives in BK Heights with his two rescue dogs, Eddie and Mouse.
The Be NYC Team's Listings