Social Media
Instagram
Facebook
Client Testimonials
Scroll down for more
1) "Martha and Anna are amazing! They are incredibly well connected in the community and found our forever home before we even knew it was for sale. Their organization and responsiveness made our home purchase a very easy, enjoyable experience. We wouldn't recommend anyone else!"
Charlie K.

2) "The decision to sell my home of 26 years was difficult but necessary. I was told the right agent would make all the difference, and it was true. I had the good fortune to find Martha Bohlin, who made the process the best it could possibly have been. My house sold after only a short time on the market, in large part due to Martha's approach to when and how to list it. Martha is superb agent and an outstanding person, as well. I can't say enough about how positive it has been to work with her. I give her the highest recommendation. Thank you, Martha, for an excellent experience!"
Dr. D.

3) "As first-time homebuyers in Boston, my husband and I felt pretty uneasy about the process. Thank goodness we asked Anna to be our realtor! She guided us through the home buying process seamlessly and was extremely helpful and knowledgeable, especially about the market in Back Bay and South End. She kept us organized and kept track of everything we had to do throughout the process. We recommend Anna to anyone looking for a realtor!"
Marina F.

4) "I had a first-rate experience working with Martha Bohlin on selling my home in Hopkinton. She was very helpful in working with me to get my house ready to be put on the market. She was very informative as to how the whole process works. Martha was professional with all of her Interactions with other realtors. She held multiple open houses and would update me after each one. She loves what she does and it shows because she is very good at it. I have recommended her to others and would definitely use her again in my future."
Michele G.

5) "Top notch service above and beyond"
Nicolas A.

6) "Working with Anna as first-time home buyers was a truly great experience! We'd been in the market for multiple years with another realtor, but once our geography of interest changed, we realized finding someone more familiar with the area would be ideal. Anna was actually at an open house we attended, on behalf of the seller of that home, and our interaction with her as so positive that we gave her a call to see if she could be our agent and the rest is history! Her knowledge and advice throughout the process was extremely helpful; flexibility and willingness to talk or meet between our hectic work and travel schedules was generous; resourcefulness with gathering data to help support or calm our concerns was invaluable; and overall professionalism and positive energy made the experience a memorable one. I hope I do not need to buy another home in the near future, but if I had to - Anna would be my first call!"
Ann-Marie P.

7) "We interviewed many Realtors in the area before we put our house on the Market. Marty had all the research done on the high-end market and a marketing plan that made the most sense. Her professionalism, warm personality and local knowledge allowed us to sell our property quickly and at a great price."
Steven S.

8) "Our experience working with Anna to purchase our first home was exceptional. She encouraged us to listen to our intuition and when we found our dream home, she acted quickly to turn our dream into a reality! Anna is an extremely professional and dedicated realtor. She was there for us every step of the way and made us feel reassured throughout the entire process. Anna made our first-time home buying experience both positive and memorable!"
Scott W.

9) "The first time my wife and I met Martha was at an Open House at a beautiful listing she had in Dover. After meeting her, we knew she was the real deal. Martha has integrity. Martha is honest. Martha is the real deal. We asked her to represent us as a buyer's broker and help us find our dream home. She did find the perfect home and she also listed and sold our home too. We love Martha Bohlin!"
John S.

10) "Anna is simply outstanding. She combines honesty, integrity and follow up that helped our family purchase our new home and sell our previous home. Outstanding experience with Anna!"
Marianna M.

11) "Anna is terrific. She is professional and extremely knowledgeable about the market in Boston and surrounding areas. Available 24/7 and patient through the process. For those of us that have been through the buying process in Boston you know it often takes dozens of showings and many offers to find the place that's right. Anna kept us aimed in the right direction and eventually found us exactly what we were looking for. Couldn't be happier with the process and results."
Rob K.

12) "We recently signed up with the Bohlin team of Compass Realty to sell our house for us. Upon meeting Martha and Anna, we were instantly impressed with the rapport and chemistry of this mother/daughter team. They are a combination of youthful savvy and experienced wisdom that recognizes all possible pitfalls before they happen. Their knowledge extends far beyond comparable sales in your area and the real estate market in general. The many tips they gave us on presentation were extremely helpful, as were the names they supplied to us of local vendors who could meet our job requests in a timely matter. Their understanding of local laws and how to pass code ensured that we would not be holding up our own sale with unfinished business. They were attentive to our every call or need. In short, we must commend their professionalism and performance in every detail of our house sale: They are, in a word, GREAT to work with and we could not have been more pleased.
Lyn and Bob M.



​
About The Bohlin Group
With the prowess and expertise to assist your real estate needs wherever life may take you when you work with The Bohlin Group, you can rest assured that you are in the very best hands. Consistently ranked as one of Greater Boston's top producing teams, over the past few years Martha and Anna have solidified a brand that offers an unmatched level of client-focused service.

Starting as a mother-daughter force in 2016, Anna began shadowing Martha in real estate part-time while still pursuing a career in advertising in Boston. After two successful years, Anna decided it was time to join Martha full-time in the growing Metro-West real estate market with Robert Paul Properties. With Martha's 25 years of industry experience and Anna's background in marketing: and advertising, The Bohlin Group is able to bring both a tried-and-true approach to the market, while offering fresh new tactics and marketing skills to meet the demands of today's ever-changing climate.

As demand for The Bohlin Group has continued to grow, they are excited to include Martha's son, Peter to the team. Peter has a hands-on approach because of his experience working with both construction and property management companies. Peter offers tremendous support and knowledge while maintaining his role of development and growth with Metric construction.

Whether you're moving within town, the city, or the coast; The Bohlin Group is proud to be able to offer full-service real estate expertise across all of Greater Boston, and coastal Massachusetts.



Spotlight
206 Claybrook Rd Dover, MA
Click the picture to see a video! More information can also be found here: https://www.206claybrook.com/
Spotlight
2nd Annual Bohlin Group Giving Fundraiser
The 2nd Annual Bohlin Group Days of Giving was a great success! Thank you to our friends, clients and neighbors who contributed to both incredible causes for the Natick Food Pantry and Medfield Animal Shelter. We look forward to more fundraising and donation drives to come in 2022!
Spotlight
Sherborn, MA | SOLD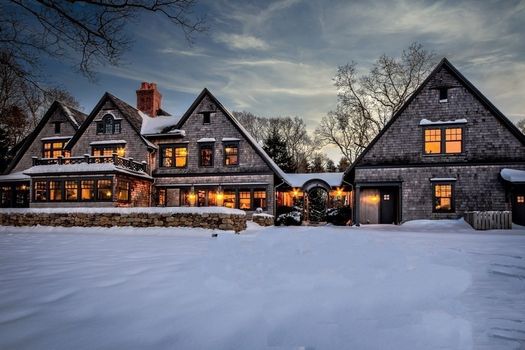 Spotlight
18 Powisset Street Dover, MA | SOLD
The award winning "MEADOW HOUSE" of Dover. "Traditional architecture and vernacular landscape fuse with the site and its New England context." The architectural design by William Rawn Assoc., and landscape architect, Stephen Simpson Assoc., received the Merit Award from the Boston Society of Landscape Architects in 1995.
Spotlight
130 Farm Street Dover, MA | SOLD
Spotlight
267 Dedham Street Dover, MA | SOLD
The Bohlin Group's Listings
Listed By Compass
VIRTUAL TOUR
Listed By Compass
VIRTUAL TOUR