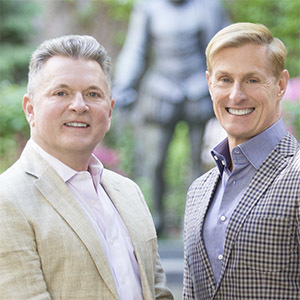 The Gilmartin-Herbst Team
Licensed Associate Real Estate Brokers
Experience
Social Media
Bill and Ralph's Concierge Page
About The Gilmartin-Herbst Team
Bill and Ralph formed the Gilmartin-Herbst Partnership as a way to provide better, deeper, and more personal service to their clients. Together they share a passion for real estate, an incredible eye for recognizing the possibilities of a space, and a dogged determination to see every deal get to the closing table. Their combined talent and know-how will help you to achieve your real estate goals - and maybe have a little fun along the way.
Gilmartin Herbst Team
Spotlight
Your Guide to Buying or Selling in New York


There are so many questions about real estate. We're here to provide you with answers.
The Gilmartin-Herbst Team's Listings