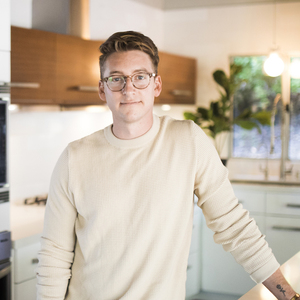 Tom Sisk
Realtor® | DRE 02050801
About Tom
Tom Sisk believes real estate has the power to bring people, businesses, and communities together. From a young age, Tom spent much of his time exploring and experiencing new places at home and abroad. Designing, renovating, and building luxury homes is something Tom has been fascinated with his entire life.

Tom is committed to providing the best service and care to every client. He believes it is important to take the time to get to know and fully understand the motivations of every buyer and seller he works with. Tom's goal is to help his clients find the perfect space where they can relax, create, and foster memorable moments with friends and family.

With an undergraduate degree in Accounting and a Masters of Business Administration with a focus in Marketing, Tom is well versed in all things business. Before joining Compass, Tom co-founded Relik, a full-service creative agency primarily focussed on utilizing video and design to build brands from start-ups to fortune 500 companies.

Tom's vast experience in roles from customer service to project management provide him with the unique skills required to handle all aspects of the real estate transaction. With a background in marketing strategy and content creation, Tom is committed to utilizing the most innovative marketing techniques to achieve the finest, most efficient, results.

Apart from his extensive market knowledge, superb negotiating skills, and unparalleled integrity and ethics, Tom strives to make every client interaction exciting and enjoyable. Tom strongly believes that integrity is essential and fostering long-term, relationships is his focus.

Outside the office, Tom enjoys hiking, biking, reading, and exploring great food, entertainment, and travel. Real estate is both parts business and pleasure for Tom as he can often be found exploring neighborhoods across Los Angeles from West Hollywood and Beverly Hills to Malibu and Pacific Palisades.