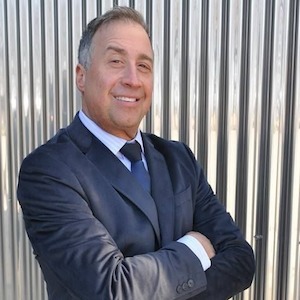 Tom Bezanes
Real Estate Broker
About Tom
A residential real estate specialist since 2006, Tom has built a reputation as a responsive and dedicated broker who uses his market experience and extensive network to identify and close on prime opportunities for his clients. From working with a first-time condo buyer to selling a luxury residence, Tom dedicates himself to understanding each client's unique needs and leads them confidently through all aspects of the process. Recognizing that buying or selling a home is a major life decision, he feels privileged to assist in the process and strives to make each experience a good one. Beyond any single deal, Tom's priority is building successful and lasting relationships, and remaining a trusted client advisor into the future.

Combining the impressive marketing reach of Highrises.com with his own local expertise, Tom successfully connects condo buyers and sellers. A native Chicagoan, Tom is well-versed in the luxury communities of the South Loop, River North, West Loop, Lakeshore East and the Gold Coast, and is equally equipped to help buyers looking for condos and single family homes in the suburbs. With an insatiable desire for knowledge, Tom keeps current on market inventory and trends, and makes it his priority to know a building from top to bottom including the property's history, strengths, and market value.

Prior to following his passion into real estate, Tom built a successful career in the restaurant industry -- including a 21-year-old and still standing South Loop Eatery - during which time he developed an extensive network of personal and business contacts throughout Chicagoland. Relating easily to others, Tom is a natural listener who enjoys nothing more than genuinely connecting with people from all walks of life. Tom's clients appreciate his integrity, approachability and commitment to helping them live out their vision and achieve their goals.

An avid Sox fan, Tom recreated his first date with his wife - the 2002 Rolling Stones concert at Comiskey - by celebrating their wedding inside the park with the Stones playing on the jumbotron. The couple has twin daughters whom Tom enjoys coaching in multiple sports. Tom is a member and officer of American Hellenic Educational Progressive Association (AHEPA).