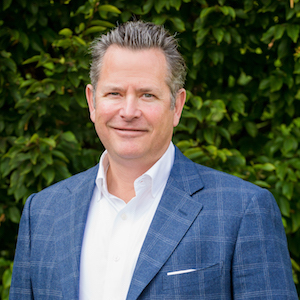 Trim Wellbeloved
DRE 01209860
About Trim
With over 20 years of real estate industry experience and involvement with well over a billion dollars worth of transactions, Tremain Wellbeloved provides a unique level of experience and insight for his clients.
After beginning his career as an independent appraiser, he later went on to own a successful appraisal company, focusing on upscale condo complexes and luxury homes. In 1996, Tremain earned his real estate license and began selling property in San Francisco and Marin, consistently achieving top producer.
Now at Compass, Tremain brings many years of combined real estate sales and appraisal experience to the analysis, evaluation, marketing, and negotiation of real estate transactions, with a particular focus on luxury properties and uncovering the development potential of all residential property, as well as new developments. 
Tremain works diligently with sellers to help them get the best price for their home, applying his project-management expertise and extensive network of contacts to help sellers prepare their homes for sale before developing a comprehensive marketing program to obtain the highest possible price. Working with buyers, he focuses on targeting the right home at the right price and then patiently guides his clients through each step of the process toward a knowledgeable decision. 
Considering the complexities of Bay Area real estate transactions, Tremain's 360-degree approach makes certain you reach the best outcome -  whether you are buying or selling.
Testimonials
★★★★★
"
Through the years I've had the pleasure of working with Trim half a dozen times, with both buying and selling. He is absolutely fantastic, incredibly knowledgeable, thorough and honest and always goes above and beyond. I've recommended him to many friends -- all resulting in rave reviews and wonderful experiences.
"
- Justin & Allison
★★★★★
"
Trim did an outstanding job with a very complex relocation sale. I had to sell my home to my relocation company who then sold it to the buyer. He made the process seem easy and worked with the buyer to execute the sale quickly.
"
- Jim
★★★★★
"
Trim is a super agent, sticks with you through all, and is always available to answer questions. He is willing to go the extra mile and is a tough negotiator. I would have no problem recommending him to anyone.
"
- Pete & Betty Ann
★★★★★
"
Trim is an excellent agent. He has been in San Francisco his entire adult life working in real estate and knows the city like the back of his hand. He is very familiar with the older construction that makes up most of the city as well as new high rise construction. His is well connected and his offers are taken seriously, he is also very patient and genuine in finding you the right property right you. He is a rare find agent in San Francisco!!!
"
- Robert
★★★★★
"
A solid industry professional. Trim knows the San Francisco market. A native San Franciscan. Has a great feel for pricing and was a pleasure to work with.
"
- Jack & Pilar