Vasilis Kokoris
Licensed Associate Real Estate Broker | Licensed as William Kokoris
Specialties
Listing Agent, Buyer's Agent, Relocation, Divorce, Single and Multi-Family Home Expert, Co-op and Condo Specialist, and Versed In Commercial and Investment Sectors.
Why choose Vasilis?
21-year full-time Real Estate veteran
1,100+ closed sales transactions
120+ "5-star" reviews on Zillow and Google
Consistently ranked in the top 1% of real estate agents nationwide
Expert negotiator
Exemplary relationships with boards of directors, management companies, attorneys & lenders
Professional marketing including high definition photography, staging & integrated use of social media
Fluent in four languages: Spanish, Portuguese, Greek, and English
"Hablo Español, Falo Português, Ομιλώ Ελληνικά"
Client Testimonials
Scroll down for more
★★★★★
"I met Vasilis when he was showing a condo in the Astoria Heights area. He was extremely knowledgeable and informative of the condominiums in that area and the neighborhood overall. He wasn't pushy and didn't automatically question me on my financials like some other realtors tend to do. I had previously been dismissed by more than a few realtors because I look young but thankfully didn't experience that with him at all. I didn't wind up purchasing that condo but that first meeting made me think of him when I was ready to purchase. He moved quickly when I saw a condo I wanted to make an offer on and likely helped me beat out other buyers. He also navigated some pretty interesting interactions with the seller's broker like a true professional. As a first-time homebuyer, he made an overwhelming experience much more bearable. Vasilis is a true proponent for his clients and I could not recommend him enough." - Natalie.

★★★★★
"We just want to take a moment to thank Vasilis for helping us sell our Astoria home. Selling a home can be such an emotionally and physically draining and exciting process and Vasilis was a wonderful asset to us during the whole process. He was kind, generous, responsive, and knowledgeable throughout the whole process and made us feel attended to and well taken care of. We couldn't recommend him more and feel grateful for all of his assistance. Thanks, Vasilis for helping us sell our Astoria home." - Jessica G.

★★★★★
"Vasilis did a great job selling our family co-op in Southridge. It was especially challenging because we were selling from afar during the pandemic. But Vasilis made it simple. He knows the market extremely well and was able to give great advice about upgrades before listing and the pricing. He went out and found buyers and helped them make the right decision. You can't go wrong working with Vasilis." - Gina M.

★★★★★
"Vasilis was great to work with! He is knowledgeable and followed up on everything. I had the pleasure of buying a property and selling a property with him and he supported me through both transactions. I would highly recommend him for all realty transactions. The best realtor in queens." - Nadia R.

★★★★★
"Me and my wife can't speak highly enough of Vasilis as our real estate agent. He helped us selling our co-op within a week. This is our 2nd time dealing with this highly experienced agent. Vasilis's professionalism, knowledge, honesty, integrity and hard work ethics are very much appreciated and respected. He is detail oriented, honest, good with people and has a knack for matching the RIGHT PEOPLE …THANK YOU Vasilis." - Iftekhar M.

★★★★★
"Vasilis was so wonderful to work with. He helped me purchase my first home (condo) about 8 years ago. He was extremely helpful, open, transparent, and reliable through the whole process. When my husband and I decided to sell we knew Vasilis had to be the person to call, especially during these difficult times. You can tell he really, he cared throughout the process. Vasilis went out of his way to show our home to as many qualified clients as possible. He was also extremely responsive which helped with my nerves! We would highly recommend his services!" - Andrea S.

★★★★★
"I am delighted to write this review for our real estate agent Vasilis Kokoris. Vasilis helped me sell our coop apartment in Woodside, New York. He was recommended to me as an agent who was highly skilled, very supportive, and so accessible to answer any questions. Vasilis was all these things and determined to find a buyer that would be a good match for our property. His determination to sell our apartment was so successful that we and the buyer were pleased with this sale. I would strongly recommend Vasilis Kokoris as an excellent agent that will take a buyer from the first steps of the sale to the last , handling all the details from evaluating the property, showing it to its best advantage and taking the buyer through the closing steps." - Mariana L.

★★★★★
"Vasilis hit it out of the park! Our neighbor, another real estate agent living in a similar apartment told us what he could sell our apartment for. We were disappointed and turned to Vasilis to get another opinion. Vasilis's brought energy, optimism, a photographer, a slew of web-based technology, and his A game. We chose him, took his advice and made some minor recommended changes, and our apartment looked great! Almost hated to move. We got offers almost immediately. COVID arrived and, understandably, our original buyer backed out. We were extremely impressed with Vasilis responsiveness and the constant feedback provided through the web portal throughout the whole process. We still felt we made the right decision even with COVID looming in the background. More important! He came through!! We sold it, in the middle of a pandemic, AND for $50 thousand more than what our neighbor told us we could get! GOING WITH Vasilis was a smart move." - Alvin C.

★★★★★
"Vasilis helped us sell our apartment. He was able to overcome all the obstacles that one could expect during this process. His attention to details gave us confidence. He knew how to stage and advertise our cozy apartment to make it more desirable. He and his team kept us well informed during the entire process. His dedication to our goal was shown constantly and he knew how to encourage us even when we were not so sure about continuing with the sale. He priced the apartment correctly and when the right offer came, he knew how to negotiate the price to make the deal happen. The bank's appraisal mach 100% the amount we had agreed with the buyers." - Manolonyc.

★★★★★
"I am so glad I met Vasilis. He helped us buy our first home. He is extremely knowledgeable of real estate, Astoria, and home buyers' tips. He was an asset for us, always professional and responsive to our inquiries and requests. He offers great advice, suggestions, and makes sure you feel at ease with the process. He clearly loves what he does and cares about his clients. When it's time to sell or buy again in the future, without a doubt we'll be calling Vasilis." - Steph M.

★★★★★
"Vasilis has an amazing talent in helping people find what they are looking for. He pays attention to details and puts in the extra work to relieve his clients from additional worries. He sold my apartment by the second viewing on the first day of showing. He is a reasonable and very realistic negotiator bc he looks at what both sides are looking for and is able to find a middle ground where both are satisfied with the outcome. I initially purchased my place from Vasilis that is how we met and 11 years later he sold it. He earned every penny of his commission. That is why people keep coming back to him bc they trust him." - Emercedez

★★★★★
"Vasilis helped me purchase my new home and I'm so glad he did. As a first-time home buyer, I was nervous and unsure of what the process was like. I had interactions with other brokers and agents and felt as if they didn't understand my needs or what I was looking for. Vasilis was the opposite, he heard me out and basically explained everything to me in a simple matter. He made my home buying experience as stress free as possible and for that I am forever grateful. I would definitely recommend him and trust me he will not let you down. Thank you, Vasilis!" - Zucer

★★★★★
"Vasilis was an absolute professional and pleasure to work with. He made the process of listing a home during these difficult pandemic times very easy and efficient. Would recommend him without a doubt to anyone looking to successfully sell or purchase their next property." - Steven M.

★★★★★
"This is the second time we have worked with Vasilis. The first time we were buying a home and the second time we were selling our primary residence. I cannot say enough about how wonderful it was to work with him. He is a true professional. He was so responsive to our requests. He listened to all of our concerns and made us feel completely confident in his ability. He was proactive and kept us informed every step of the way. Vasilis is simply the best!" - Dorothy G.

★★★★★
"Vasilis helped me sell my condo apartment in record time and for much more than I expected I could sell it for. He was professional, knowledgeable and communicated with me at all hours of the day and night during the selling process. His professionalism and expertise exceed that of other real estate professionals I have interviewed and I am so happy I chose to work with Vasilis and his team." - Alexandra T.

★★★★★
"While knowing Mr. Vasilis from the neighborhood-this was my first Business interaction with him after several shareholders recommended him. We started this transaction early because I am very involved in every and all business dealings. But from the start Mr. Vasilis was very Patient with me-as I ask 1,000 questions-and he answered them all. He came in the door very professional, paperwork organized. To me organization is a sign of professionalism-he was right on point. I have learned so much from him- he gave me suggestions on how to stage and anything else I had in mind. A very important point is that he will Always pre-screen applicants so as Not to waste the buyers time or my time-the seller. I remain impressed-so much so that I have recommended sellers to him because I trust him." - T. K.

★★★★★
"Vasilis helped me sell my co-op in Jackson Heights, and we couldn't have been happier that we chose him as our agent. Starting from our initial interview together, it was clear he was an excellent communicator, a good listener, and a consummate professional. This was our first time selling a home and we appreciated his transparency and patience in explaining and guiding us through every step in the process. He used a range of relevant strategies for marketing the home, coordinated an expert photographer who took great photos, and got our listing into Curbed Magazine. We found qualified buyers vetted by Vasilis, and went under contract with them right before the COVID-19 pandemic. Every step of the way, during all of the uncertainty of the crisis, Vasilis was proactive, committed to our sale, and facilitated so many variables with a warm, calm attitude. He went out of his way time and time again to ensure the sale went through, was extremely available and responsive, delivered paperwork personally when necessary, kept us informed, and gave us confidence that we would get through the deal. Vasilis also represented the buyers of our apartment, and very fairly balanced both of our interests. We highly recommend Vasilis." - Ally D.

★★★★★
"Vasilis help me sell my condo and the same time buy my cooperative. I only have positives things to say about him. He went beyond and above in all areas to help me finish this process. If I have to do it again, I will rehire Vasilis without any hesitation!!!" - Despina E.

★★★★★
"Vasilis Kokoris is super amazing! I've had the pleasure of working with him to sell my apartment and he is detail oriented, really hard working and communicative with a wonderful sense of humor. He knows the realty market and can market your property in a masterful way. I recommend him highly and would without doubt use him again without question. A+ realtor !!!" - Robin S.

★★★★★
"Vasilis is amazing!! He made the daunting task of purchasing a coop in NYC seem relatively simple. From the very first encounter with him I knew that he was very knowledgeable, and he explained all the things that needed to be in place even before I began looking at apartments. After I made an offer on a coop, he pretty much took care of everything. He and his secretary were on top of everything, there was never an instance of a forgotten detail. I remember the day of the closing, my lawyer said to me: "this is my first time working with Vasilis, and I have to say the guy is thorough." So true. Vasilis is HIGHLY recommended." - Casast

★★★★★
"Vasilis was our agent that sold our coop in Jackson Heights.  Not only was he a knowledgeable agent that understood the market, but also how to navigate the coop board to be more efficient when finding a qualified buyer.  Aside from being an experience professional, he cares about his clients and treats them like a good friend.  For example, after we moved out of our coop (we moved quickly before we sold), we had a package shipped to our old place by mistake.  Not having anyone else that could check to see if the package was delivered, we called Vasilis and he immediately went over to check that day.  Once he found our package, he sent it to us immediately.  To us, this speaks volumes about who he is as a person.  Moving and selling property is a very stressful process, but having Vasilis on our side helped alleviate many of the challenges.  You are in good hands with Vasilis and I highly recommend him to sell your home!" - Michael C.

★★★★★
"I cannot speak highly enough of the professional and friendly service I received from VASILIS KOKORIS when selling my apartment. I found VASILIS responded to phone calls and emails immediate. I would certainly recommend VASILIS to anyone who wishes to sell or rent." - Rita T.

★★★★★
"Vasilis help me purchase my one-bedroom co-op in Sunnyside. Vasilis was a pure pleasure to work with. As a first-time home buyer, I had no idea what to expect and the process. He was always available to answer questions, chat on the phone etc. I asked to see the property a few times and he was always willing to accommodate. Purchasing a co-op has an extra amount of layers/approvals and he is a pro. He knew just what to do, was extremely knowledgeable with the process and that board in particular. He made the whole process seamless. He is also extremely amiable, funny, easy going and professional. I would recommend Vasilis in a heartbeat to anyone looking for an agent to buy or sell. When I'm ready to sell, he will be the first person I call." - Melissa A.

★★★★★
"Vasilis helped me buy my one-bedroom co-op in Jackson Heights within 3 months. As a first-time home buyer, I could not have asked for a better agent. Vasilis is extremely knowledgeable about applicant and board requirements in co-ops across Queens, as well as, the neighborhoods and communities. He always went above and beyond in his role, in the way he accommodated my schedule to review my paperwork very thoroughly, provided feedback, and promptly responded to my questions and concerns throughout the process. Above all, Vasilis is highly respected in the community. His kindness, dependability, attention to detail, and work ethic was noted by the co-op board during my interview, as well as, by my attorney and the seller's attorney on closing day. I would recommend Vasilis to any friend or family member looking to buy in Queens." - Sruthi V.

★★★★★
"We knew that Vasilis had already sold two houses on our block, so there was no doubt in our mind when we were ready to sell that we were going to contact him. With patience and care he guided us through the home selling process and paid close attention to detail. This was the home that we raised our family and spent 30 years in, so it was important that we had someone to work with that listened. He was extremely knowledgeable and patient with us throughout the process. His incredible knowledge of the Jackson Heights market helped us find a qualified buyer, and the sale was seamless from beginning to end. We hold him in the highest regard and can wholeheartedly recommend him without any hesitation." - Ana O.

★★★★★
"Vasilis helped me sell my mother's 2-bedroom co-op. He made the process smooth and stress free. The property was priced accurately and sold to the first buyer that looked at it. My father who worked closely with Vasilis many years ago always told us when it came time to sell the co-op, he would only consider Vasilis for the job. Vasilis exceeded all of our expectations. We highly recommend using Vasilis to help sell any properties you are planning to put on the market." - Lisette D.

★★★★★
"Vasilis Kokoris is a very experienced and helpful realtor. He assisted me with the whole process and made sure my first time buying a home was as stress free and informative as possible. I was new to this whole process and felt a little overwhelmed but he kept me at ease. I bought a co-op and he helped me gather all of the information and always assisted me to make sure I understood every step of the process. I would definitely recommend him to others and hope you decide to use him in the future as a selling or buying agent." - Jessica B.

★★★★★
"Vasilis is the best agent we've met by far! He helped us sell our one-bedroom coop apartment at top price and found a buyer in less than a month, then he worked very promptly to make sure the process ran as smooth and as far as possible until the closing date without us having to do a thing. He was extremely professional and very patient, walking us through the process of our first sale. He was very communicative, kept us always informed of all the developments and responded promptly to our calls, emails and text messages. For the apartment listing, he posted the advertising on many sites and hired a professional photographer to stage and take beautiful pictures of the apartment. He screened all potential buyers to ensure we had the right candidate, with the proper financials to obtain the coop board approval without any issues. He was also very thorough reviewing all documentation needed for the coop to avoid any delays in the process. The building managers also spoke very well about Vasilis telling us it was a pleasure to work with him. We were extremely happy with his services and would highly recommend him to anyone in need of a sales agent as well as work with him again in the future when the time comes for us to do our next move." - Sachi R.

★★★★★
"Vasilis helped us get our buyer within less than a week of listing and helped us sell within months, even despite a notoriously strict and difficult coop board! I called Vasilis on a Monday and on Friday, he had our buyer in to see the apartment! HE GETS RESULTS, PERIOD. I'm so thankful I never had to have strangers trudging through my apartment at an Open House and never had to jump through hoops to get our place sold. When the buyer came to see the apartment, he called attention to the selling points and features of the home, and we didn't have to do a thing. He dealt with the board, the management company, and everyone involved to make this process as smooth and seamless as possible. He always kept us informed as to what was going on and is an excellent communicator. Vasilis goes above and beyond to make sure every T is crossed and I is dotted. He's simply a professional in every sense of the word and is exceptional at what he does! I recommend Vasilis to the highest degree possible and urge you to call him if you want your home sale to happen fast and to go right." - Elyse R.

★★★★★
"I highly recommend Vasilis Kokoris if you're looking for a real estate agent! He's the one to get the job done. Vasilis helped me sell my apartment quickly. He was there for me every step of the way, from the initial consultation through to closing. He maintains a professionalism you respect and trust, and strives to always make his client happy. Vasilis is a pleasure to work with; honest, knowledgeable and experienced. He is a strong negotiator, great communicator, and patient. He makes himself available when needed, and answers every call and text. He listens to what your expectations are, and is the only choice when selling your apartment. Vasilis came highly recommended, and I couldn't be happier. Thank you again!" - Leslie B.

★★★★★
"Vasilis is an outstanding real estate agent. We felt very fortunate to have worked with him. As a first-time home buyer, he helped us purchase a co-op unit in Jackson Heights, NY. A nice and safe neighborhood which Vasilis has immense knowledge of the local market. He guided us through every step of the buying process, prepared us for interview with the co-op board, and handled issues (e.g., mold removal) that have risen prior to closing. He also offered expert advice and helpful tips on home improvement since the unit needs extensive renovation. He made every effort to meet our buying needs and genuinely interested in assuring that we are satisfied. He was always available to meet with us and respond to our calls, emails, and texts regardless of the time of day or night. He is always pleasant and a true professional in every way. Vasilis is terrific and we highly recommend him to anyone looking to buy a home." - Celia U.

★★★★★
"Vasilis helped me buy and then sell my 1-bedroom apartment. He was more knowledgeable and on top of things than my own lawyer, and even the other party's group of professionals. And everyone in the area knows him in a positive light. Cool-mannered, patient, and genuine, he has helped me during a difficult personal time, exacerbated by the stress/unexpected moments that come up during the homebuying/selling process. You'll never feel like just a number to Vasilis. He takes everyone's situation as seriously as if it were him buying or selling! I recommend him 100% to anyone, as it will feel like you have someone backing you all the way. Thank you from the bottom of my heart, and hope to call you again soon under better circumstances!" - Ana E.
About Vasilis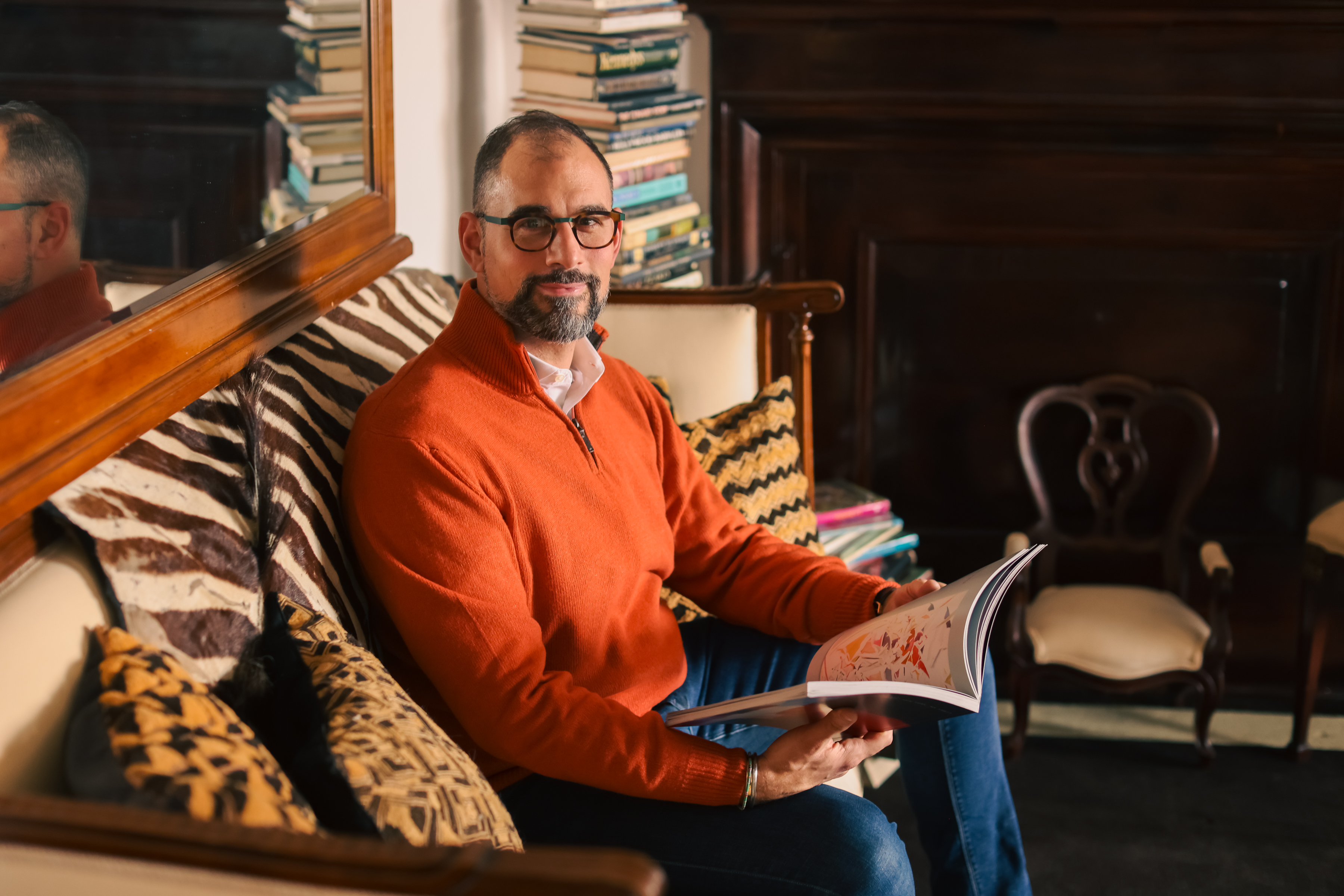 A 21-year veteran of Queens Real Estate, Vasilis Kokoris is a highly skilled resource whether your needs are residential, commercial, or investment sectors. His multi-faceted skill set has been honed by closing more than 1,100+ sales transactions, owning his own investment and properties, and serving on his co-op board.
Vasilis firmly believes in the importance of working with a hyper-local real estate professional. As both a long-time Queens resident and a devoted broker specializing in the borough, running into satisfied clients around town is a regular occurrence. Armed with the latest trends, market insights, and technology, he takes great pride in assisting customers throughout their lifetimes. He is an excellent guide for first-time sellers and buyers, seasoned investors, and everyone in between. Because he's been on both sides of the closing table, he can relate to the needs of his clients who repeatedly praise his knowledgeable partner's approach, determined work ethic, and willingness to go above and beyond. It's no surprise that Vasilis has consistently ranked among the top one percent of Real Estate Agents nationally.




Service Areas
"I serve the following locations in Queens: Astoria, Long Island City, Jackson Heights, East Elmhurst, Woodside, Sunnyside, Corona, Maspeth, Kew Gardens, Kew Gardens Hills, Ridgewood, Rego Park, Middle Village, and Forest Hills." 
Market Stats
"I've been in Real Estate for 21 years, have closed 1,100+ transactions, and have $625M+ total sales to date. I am confident in what I bring to the table and can provide."
Providing Value
"The most important aspect of my job is providing my clients with valuable information. My job is to show my clients all the benefits and how they exceed the cost to get you the most for your money."
Keys To A Successful Relationship and Marketing Timeline
"When you work with me, there's a lot of moving parts that go on behind the scenes. I always like to learn more about your expectations for building this Business relationship together. I also use a premium and exclusive Marketing Timeline to ensure your Property is getting the buzz it deserves. Want to learn more about it?



Vasilis Kokoris' Listings