Experience
Education
BS University of the Pacific
MHA University of Southern California
Client Testimonials
Scroll down for more
★★★★★
"I bought my first home through Veeral. He patiently explained the whole buying process and guided us throughout the journey. He understood our needs and helped us buy our dream house. He is knowledgeable, focused, responsive and a good negotiator. I would definitely engage him in the future and highly recommend him. " Sakthiswaran R.

★★★★★
"It was a great experience working with Veeral on our first home purchase. He is fantastic about learning all the customer needs and making them a reality. He is on top of things and real estate trends and keeps us informed about anything that may impact us in a small or a big way and walked along is from spotting the right place to closing it!! We can count on him for anything! " M.

★★★★★
" Honest, responsive, experienced and trustworthy -- Veeral has all the qualities we hoped for. As first time home buyers, he was extremely patient and always available to answer all our big and small questions. Highly recommend reaching out to him to help buy/sell your home. Thanks Veeral! " Ravi A.

★★★★★
" Veeral is great! He helped me throughout the entire process of buying a home. He is very knowledgeable and not pushy at all. He truly has the best interests of his clients in mind. This was the first time I was buying a home, so I was completely new to the process. He helped me on every step of the way and made sure everything was covered. I can confidently say he went above and beyond " Johannes N.

★★★★★
" We are first time home buyers and were lucky to have Veeral on our side. Veeral offers honest and valuable feedback when it comes to deciding on offer price. He was pretty thorough in reviewing inspection reports. He helped us get past a last minute hiccup at signing very quickly and efficiently. He has also offered us guidance on pre move in items. Veeral has at his disposal experienced contractors who can help if needed. We would recommend Veeral to anyone thinking of buying or selling a house " Balaji N.


About Veeral
Veeral Shah represents buyers, sellers, and investors throughout the Bay Area. Keeping an acute focus on building lifelong relationships, maintaining efficient processes, and using the latest data & technology has led Veeral to be amongst the Top Producers in the Bay Area. Born and raised in the Bay Area, Veeral has an intimate understanding of various communities, and can be a great resource for any area you may be considering.

Veeral takes pride in letting a client know that it may not be the right property for them, or not the best time to sell. However big or small, he approaches each transaction with the highest level of integrity and care as if it were his own. Regardless of the size of the transaction, Veeral understands that buying or selling a home in the Bay Area is no small feat!

Whether helping buyers find their perfect home, or ensuring sellers maximize their return on investment, Veeral's expert partners help to ensure a smooth process with the best service. Whether you are in need of a CPA to understand tax implications, a handyman/contractor for improvements, or design experts to make your home shine, Veeral has carefully selected who he works with to ensure his clients receive the same expertise he strives to achieve.

Veeral has been involved in the Real Estate industry since he was a young child, assisting with his father's real estate & financial consulting firm of over 30-years. He earned his bachelor's degree from University of the Pacific, and a master's degree from the prestigious University of Southern California (USC). He held several executive management positions with Hospital Corporation of America (HCA), the nation's largest hospital operator, where he led operations for numerous departments and the development of a new $360M tower. His experiences in real estate, management, and private equity fields combine to bring you a more holistic understanding of the economy and industry, and an all across professional experience.

PROFESSIONAL AFFILIATIONS
• National Association of Realtors ®
• California Association of Realtors ®
• Silicon Valley Association of Realtors ®
• Top Agent Network


Spotlight
What can Compass Concierge do for your home?
Exclusive to Compass, our Concierge program helps you easily prepare your home for sale by fronting the cost of home improvement services, so you can sell it faster and for more money.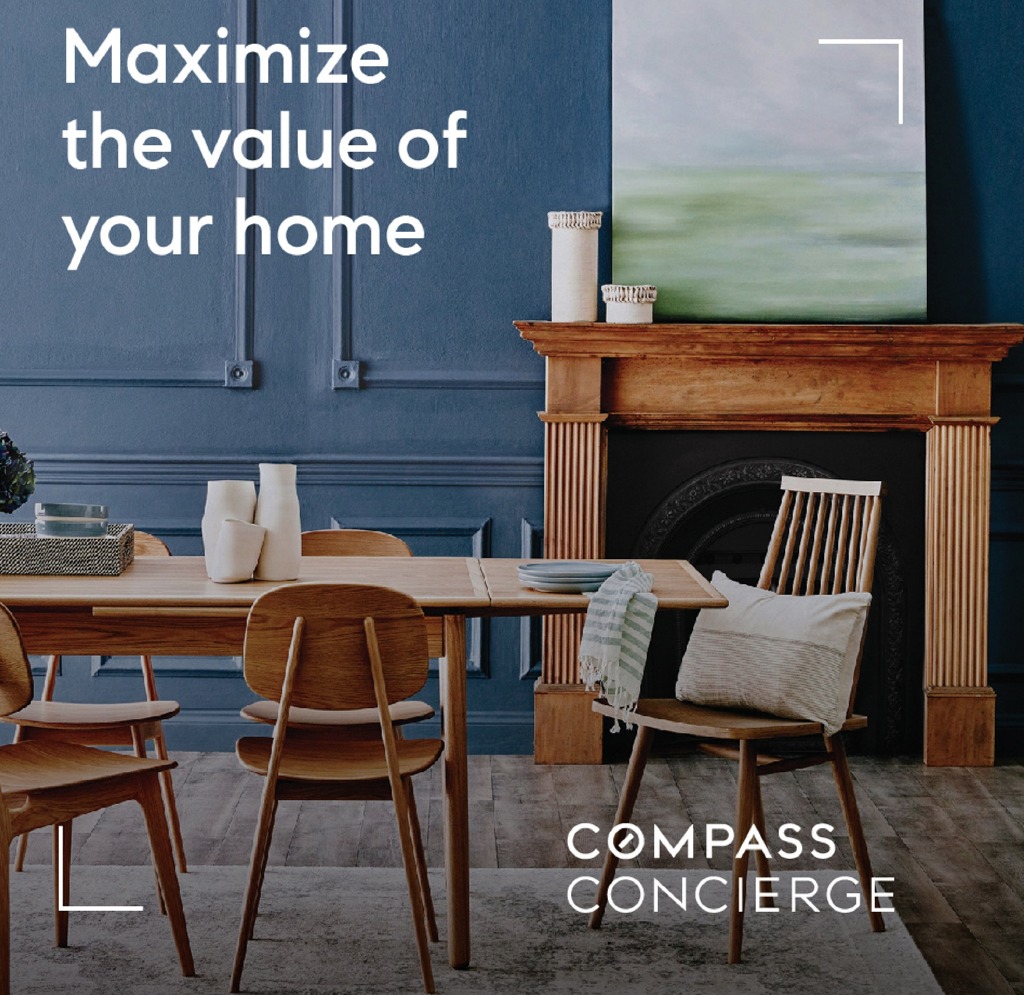 Spotlight
Private Exclusives
A private exclusive listing is an off-market home that can be shared by a Compass agent directly with their colleagues and their buyers. Property details aren't disseminated widely and won't appear on public home search websites.