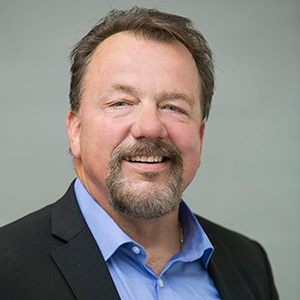 Victor Borelli
DRE 00823134 | Senior Vice President
Social Media
Specialties
Investment
Multifamily
Commercial
Development
About Victor
"I am dedicated the continual attainment of knowledge, technology and strategies that are most "cutting-edge' and effective for our mutual benefit. I happen to be associated with a Brokerage that amply supplies me with these important tools. I instill these tools and values in my associates and as a result, we have a very cohesive and formidable team."

-Vic Borelli 

Victor Borelli has been an active part of the Real Estate business for over 36 years. His career started at Pyramid Realty Company where he was trained at their state-of-the-art offices on 24th Street (Noe Valley) office in San Francisco. From that point on, Victor continued his profession working for many well-respected Real Estate companies including: McGuire Real Estate, Skyline Realty, Inc., Colonial Realty & Investments, Pacific Union Real Estate Group, Paragon Real Estate Group, and Managing Broker of Paragon Commercial Brokerage. 

Victor's primary emphasis is an even representation of both Commercial Investment and Residential listings and sales spanning from San Francisco to Northern Santa Clara County. Primarily working on a referral basis, he has a long-standing following and excellent relationships with his clients. 

Victor's philosophy is very simple and effective. The better he prepares either a Buyer or Seller before they set out to attain their goal, the easier the task will be, and the outcome greater. In the case of a buyer, he will discuss all salient parameters, ascertain whether a banker, legal or tax advisor referral is warranted, then implement a strategy and regimen to commence. In the case of a Seller, again qualifying their goal, works with the client to devise a Marketing Plan & Strategy, carefully evaluate the property, prepare the property for the market and put together a comprehensive Disclosure/Report/Operating Data package for qualified purchasers to peruse before making their "informed" offer. This practice ensures more successful transactions. 
Victor's experience and personal network afford his clients the help and guidance they need in all the affiliated functions of an escrow, be it a tax or legal question, or even a referral of a good tradesperson or insurance broker. He vets his sphere of influence routinely as well as gets competitive bids to mitigate costs for such things as Termite Reports, Soft-Story retrofits, landscaping or major renovations. He has saved his client's vast sums of money as part of his service. Victor is an excellent resource. 
Summary of Real Estate Experience 

Compass- Senior Vice President and Regional Director - Presently 

Paragon Commercial Brokerage - Managing Broker - 2015-2018 

Paragon Commercial and Real Estate Group - 2008-2015 

Pacific Union - 1995-2008 Senior Investment Specialist/ Pacific Union Commercial Brokerage Senior Realtor-Associate/ Pacific Union Residential and Estates Brokerage 

Homeowner's Finance/Skyline Realty, Inc. - 1992-1995 Primary emphasis was the listing, sale or exchange of Investment and Residential Real Estate. I also actively engaged in brokering loans for refinance, purchase or construction. I also sold or hypothecated loans held by beneficiaries. 

Colonial Realty & Inv. - 1990-1992 I had to leave my previous brokerage to join a firm more "retail oriented" where I could sell 9 newly constructed homes that one of my best clients built. When I joined the firm, I has 33 (yes 33) listings, and I needed help. While there, I closed my largest sale/ exchange to date… 89- apartment units in San Francisco for a 76,000 s/f warehouse that was later developed into a live-work subdivision. That person then bought a 113,000 s/f storage facility (Bekin's) that was later developed into a Mini-Storage Facility. 

Skyline Realty & Inv. - 1988-1990 Joined Skyline after reluctantly leaving McGuire Real Estate. Sales were brisk prior to the Loma Prieta earthquake and the S & L bailout debacle. It all ultimately rebounded to the shear strength of our local Real Estate market. Man-made or Nature- made, we rebound fastest to a crisis. 

McGuire Real Estate - 1987-1988 Outstanding firm at the time (family owned) with aspirations to have a dominant presence in Investment Real Estate. I was to spearhead this with 2 other associates. Had they not capitulated to the tenant forces in the Rent Control Wars, I likely would not have left and most certainly they would have been in the higher echelon of Commercial Investment Brokerages. 

Pyramid Realty Company - 1981-1987 Pound-for-pound the best office and environment ever. Symbiotic group that created many opportunities for their clients from the City and throughout the Peninsula. The Broker also developed, while I assisted; which began my love and passion for "add-value" properties, and my basic knowledge in construction. 

In closing, I am blessed to have a well-rounded assortment of experiences which has enhanced my ability to represent you. Basically, I have been getting it done since 1981. Let me get it done for you!
Victor Borelli's Listings