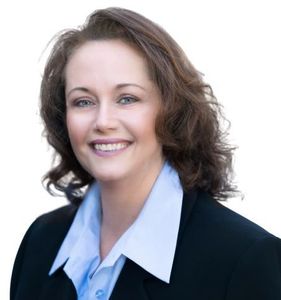 Wendy Marioni
DRE# 01421223
Social Media
Facebook
LinkedIn
Instagram
Wendy's Concierge Page
Professional Affiliations
• National Association of Realtors ®
• California Association of Realtors ®
• Silicon Valley Association of Realtors ®
Professional Designations
• CIPS (Certified International Property Specialist)
• Realtor®
• Distressed Property Certified
• Relocation Specialist
Client Testimonials
Scroll down for more
★★★★★
"Wendy is dependable, knowledgeable and creative. I had to go through a very challenging lifestyle transition. Thankfully with her guidance and experience, she helped me through the whole selling process with encouragement and support. She made a dream come true!" Jaqueline L.

★★★★★
"Hi Wendy, I want to express my sincere gratitude to you for the outstanding professional service I received when purchasing my first home. One might agree that purchasing a home is one of the three major stresses in life, but because I had you working with me as my champion, explaining every detail, the process was seamless. You are extremely sedulous when it comes to real estate and its dealings. It was your innate and creative thinking that won me my first home! As you know, while house shopping, the market exploded making offers virtually impossible to achieve. When new homes listed, we were usually the first to view them. You always found time for me making me feel as though I was just as important as the next client. You're a strategic thinker who is well versed in your profession. Not only did you encouraged me through the process, but she also offered your invaluable knowledge in how to master and obtain future growth in expanding my real estate portfolio. I will highly recommend you to all looking for a new home to buy or list! Again, thank you for your hard work and diligence!Thanks," Staci.

★★★★★
"Wendy is the kind of Realtor® everyone needs and wants. She is extremely knowledgeable and organized, highly connected and is a skilled negotiator... Yet, she still shows compassion through every step of this process. I highly recommend her!" Denise S.

★★★★★
"As a client of Wendy's, I can't recommend her enough. She helped us find the right place when we moved to the Bay Area and demonstrated superior negotiation skills to secure our home during a hot sellers' market. She connected us with support for our children's school and activities and provided after-sale service, which most agents don't really do. When the time came to sell our home, Wendy, once again, showed expertise in the market, helped coordinate necessary trades professionals and reduced all the stress that comes with selling a home. I can't thank her enough for all she's has done. She is the only Realtor® I recommend!" Amy O.

★★★★★
"It was a pleasure to have Wendy as my real agent. She is very professional, passionate, and very honest with her clients. She is always approachable and happy to answer all my questions in detail. During the house-hunting process, she always offered me excellent advice to help me make informed decisions. I will certainly be referring my friends and colleagues to Wendy." Farnaz A.

​​
About Wendy
Wendy Marioni brings to Compass a wealth of skill and professionalism. Helping her clients meet their short and long-term real estate strategies and financial goals is what sets Wendy apart from her peers. Her in-depth understanding of real estate nuances serves both first-time buyers as well as experienced sellers when determining real estate worth, thus keeping her clients satisfied before, during, and after each transaction.
Scroll down for more
Wendy combines the latest technology and marketing techniques, bringing her clients the most advanced tools to the table to manage their real estate needs. Her professionalism, integrity, and experience give her clients the opportunity that one needs to open and close transactions more effectively.

Superior Customer Service

Driven by the belief that superior customer service is the key to success in each and every transaction, Wendy provides every client with a level of professionalism and superior customer service that is unmatched. With over 250 steps each buyer and seller must go through to complete a transaction, Wendy treats each step of the process with detail and dedication. Her clients feel secure in the fact that one of the most emotional and important financial decisions of their life will be handled by an exceptional professional dedicated to superior quality of service.

Business by Referral

Wendy's customer service business is driven by your referrals. Choosing to do business by referral allows her to spend all of her time servicing your needs, throughout each transaction. She doesn't spend her time promoting herself, but rather servicing your needs. She continues to provide excellent customer service into the years after her clients have purchased or sold a home. You won't find that kind of service from just any agent.

Experience

Wendy is a current member in the National Association of Realtors, California Association of Realtors, and she is active in the Bay Area Community. A native of Los Gatos for more than 38 years, Wendy is the past President and Children's Activity Coordinator, of Las Madres Neighborhood Playgroups; the largest non-profit family support group in Santa Clara County. Wendy is also a Sunday school teacher, Den Leader, Girl Scout Leader, Union Little League Board Member, and an active outdoor enthusiast.

She received her undergraduate degree from California State University, Chico. She has won top sales awards during her time selling in the technology market. In addition to her years as a real estate professional, her extensive background as a top-producing corporate sales executive enhances her ability to assist her clients in complex negotiation strategies and financial options.

Wendy lives in Los Gatos with her husband Mark and three beautiful children, Vincent Alexander, Olivia Anne, and John Anthony. Wendy knows the neighborhoods, schools, and surrounding community services and is a valuable resource for those buyers looking to change neighborhoods.

With all of the above components securely in place, it is Wendy's goal to ensure that every transaction meets and exceeds your expectations. She has built a lasting reputation demonstrating honesty, integrity, superior negotiating skills, and excellent customer service. Combining long-time residency, experience, and education, Wendy is keenly aware of what it takes to successfully meet and exceed all of your Real Estate needs. Helping you meet all of your Real Estate goals and being your Real Estate Resource for life is what drives Wendy to work hard each and every day.