Social Media
Specialties
Buyer's Agent, Listing Agent, Relocation
Education
San Diego State University - Bachelor's Degree,
Business Management

John Cabot University


About Whitney
Whitney was raised in the small, charming, beach town of San Clemente, California. Growing up with an equal appreciation for ocean and mountains, alike, she moved to Colorado in her early twenties and spent her first year living in Steamboat Springs. She considers this move life-changing, as she recognized the unparalleled quality of life Colorado has to offer, spending her winter days snowboarding on the mountain, and summers hiking, biking, and exploring the Yampa River and surrounding reservoirs.
After earning her Bachelors Degree in Business Management from San Diego State University, she started her early career in Commercial Real Estate, coordinating due diligence for the purchase of large industrial assets. Here, she developed her expertise in project management via this acquisition process. She considers herself the master mediator, skilled in coordinating multiple, complex transactions, through positive problem solving and thorough communication. It has always been a priority to make sure all parties involved in her transactions were prepared and well educated about the process.
Whitney relocated to Denver in 2018, shortly after living in Steamboat, and has felt at home in this one-of-a-kind City, ever since. She prides herself on being an approachable expert that helps both relocators, and locals, alike, stay educated about the ever-changing Denver real estate market. Her clients would say she treats them more like family or friends, than just 'clients', and that it makes their buying and selling experience much more personalized, genuine, and trustworthy.
Whitney is a
Realtor®
known for being tenacious, a fantastic listener, with a positive but honest approach. If you are a prospective buyer or seller, you can count on her to be reliable, with incomparable work-ethic and accountability, and always provide dependable follow-through to reach your real estate goals.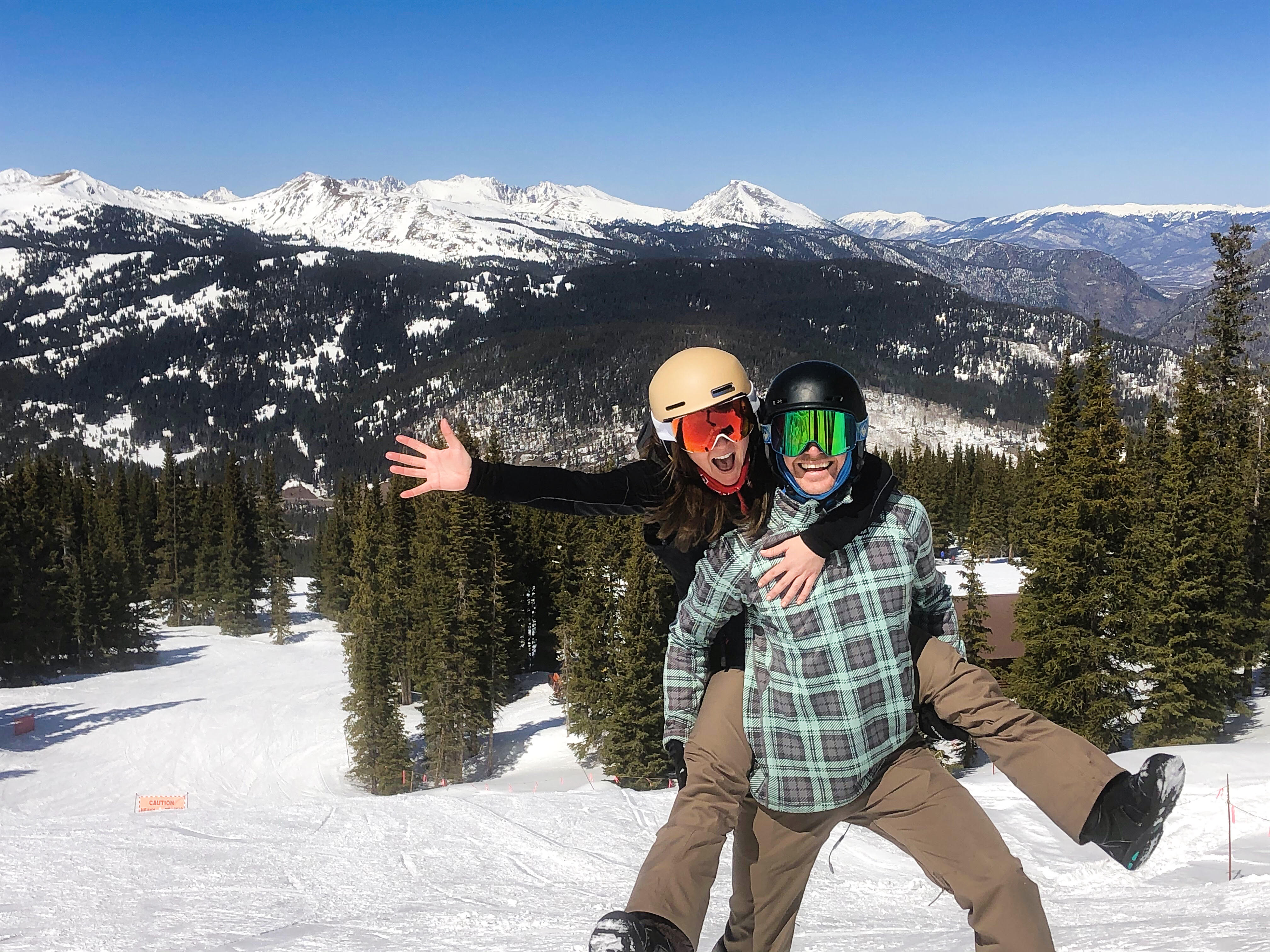 Client Testimonials
Scroll down for more
★★★★★
"WHITNEY. IS. THE. BEST. Really. If you want Denver's premier real estate agent in your corner, then don't look any further and call Whitney asap. Without her, my partner and I would never have landed our dream home in Golden, CO at the price and terms that we searched nearly 6 months for. Whitney made us feel secure and protected every day and at every milestone of the buying process. She ALWAYS made us feel like we were her #1 priority and client, and always took time out of her days, nights, and weekends to make sure we found our dream home within our budgets and terms.
Whitney became more than just an agent through this process, she became a close friend of ours. We were always so impressed by her professionalism, accessibility, communication, and organization skills. Seriously, she's a wizard. Thanks for everything, Whitney."
★★★★★
"Working with Whitney has been a joy from start to finish. I purchased a new build, and Whitney's expertise, skilled communication, and guidance were incredibly valuable. She was with us every step of the way, all the way down to helping us select the finishes for the home. Working with a home builder can be challenging, particularly with the labor and materials shortage that the industry is experiencing. Without a good agent, buyers can struggle to get updates and often find themselves lower on a builder's priority list. Having Whitney in our corner made all the difference. She's mastered the art of getting results while maintaining a high level of professionalism and class. Thanks to Whitney's focus and persistence, we were able to close before our rate lock expired. Had she not managed the builder relationship and communicated the urgency of our timeline, we would have been forced to pay hundreds of dollars more each month. Whether you're in the market for a new build or not, I can't recommend Whit enough. Her honesty, advice, support, and communication will help give you the home buying experience you're looking for." - Jen, Buyer
★★★★★
Whitney is an incredible real estate agent and the perfect person to have on your side throughout the home buying process. She is extremely patient, very knowledgeable about the market, and took the time to truly get to know what we were looking for in a home. Not only did Whitney help us expertly navigate the fast-paced market as first-time home buyers, but she helped us find a gorgeous property in the perfect neighborhood. We are thrilled with our new home, and so grateful to Whitney for all of her help throughout the process. Whitney is very organized, thoughtful, hard-working and always treated us as more than just a client. We highly recommend Whitney to anyone looking to buy or sell their home. - Kelsey, Buyer
★★★★★
"
Whitney was nothing short of exceptional! As first-time home buyers, we were all over the place! We didn't fully understand the process, didn't know exactly where we wanted to be, the mountains, city, the boonies? We were split on the style of home and had some "must haves" that were challenging to find. Whitney was patient and walked us through every step of the way. Within four weeks, Whitney drove us all over the place showing us 20+ houses, got our offer in immediately after I found our dream home, set us up with an amazing broker, and closed the deal for us. If you want a knowledgeable agent who will end up as a friend like family, Whitney is your agent!!!
- Kirsten, Buyer
★★★★★
"
It was a pleasure to work with Whitney. Whitney Ayer is extremely positive, genuine and professional. It's apparent she likes people and really wants to get after what they are looking for. As Compass knows, the Denver market is terrible for buyers. We likely would have given up our search had it not been for her tenacity to schedule showings promptly and encourage us to go with a local lender to be more competitive in our offers. As it turns out, we snagged a one-bedroom condo in Aurora, because of her clever idea to offer a swift 2 week close. Obviously, she advised appraisal gap coverage tricks and other ideas on how to bid in this market. She was on top of the contract from start to finish and very available to communicate answers to our many questions and concerns. We really were given 1st class treatment. There is no question that we will recommend her. She is the best realtor we have ever had in our 25 years of home/property buying.
"
- Norine, Buyer
★★★★★
"
I would highly recommend her as a real estate agent. She was very knowledgeable about the area where me and my wife were looking. She is a very hard-working and polite agent as well. I couldn't have asked for a better person to help us find our wonderful new condo here in Denver. She went to bat for us when the seller was being difficult and trusted me and my wife to make our own decisions as well. Definitely one of the best agents I ever had the pleasure of doing business with.
"
- Anthony
★★★★★
"
Whitney was such a go-getter and made me feel like more than just a client! The face-to-face meeting in the beginning really gave me a great feel for Whitney's attitude and work ethic. I could tell she cared about her clients.
Whitney was so quick to answer any questions I had and quick to schedule showings of properties I was interested in. She made everything easy to understand.
Whitney was always available to answer questions, communicative, and understanding especially when I experienced setbacks. I always felt she had my best interests at heart and she is such a professional! I would absolutely recommend her to anyone!
"
- Julie